Rehabbing Buxton nearing baseball activities
Dozier gets a breather; Nolasco fitted for walking boot, return timetable unclear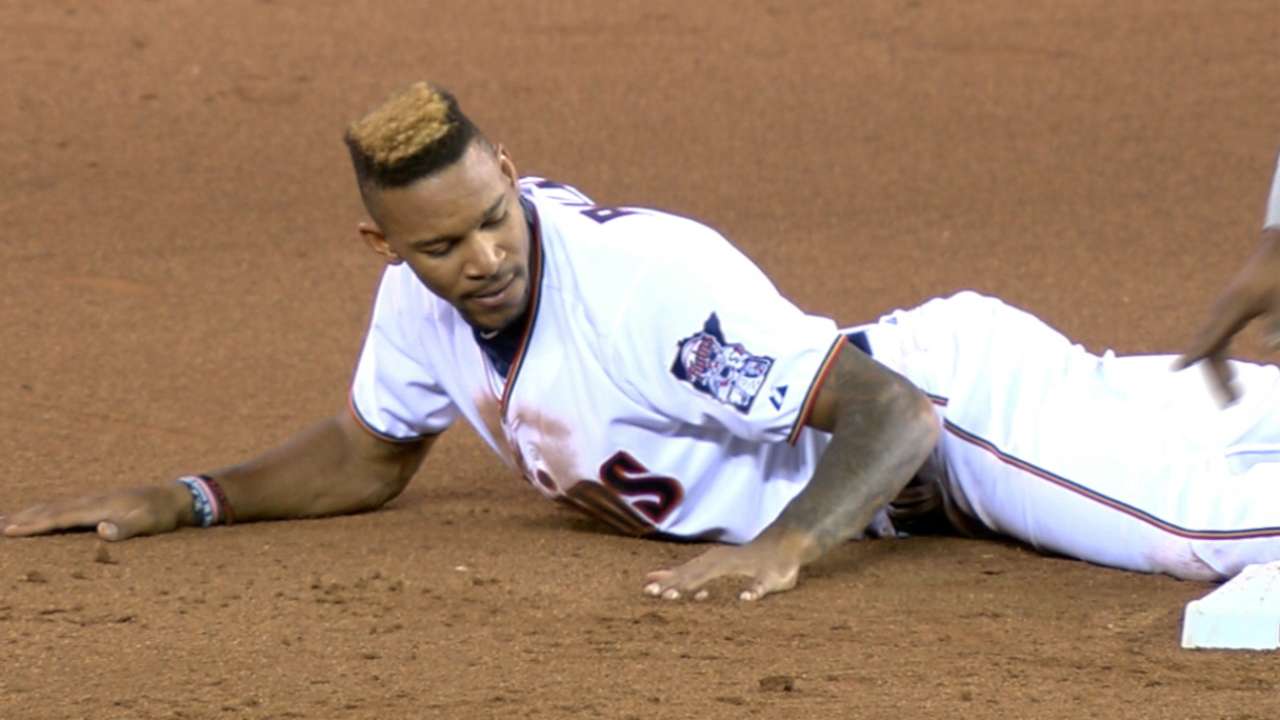 ANAHEIM -- Twins rookie center fielder Byron Buxton is making progress with his sprained left thumb and could start baseball activities within the next week.
Buxton, who has been on the 15-day disabled list since June 26, flew home to Georgia over the weekend because of a death in the family, but he returned to Target Field early this week to continue his rehab. He's still doing strengthening exercises, and he's getting close to being able to swing the bat and play catch.
"The pain has subsided, which is good, and the flexibility has increased," Twins general manager Terry Ryan said. "Hopefully in the very near future we'll be able to get to some baseball."
Buxton, ranked as the No. 1 overall prospect by MLB.com, injured his thumb sliding headfirst into second base on June 23. He'll need to go on a rehab assignment once he's cleared.
Buxton was expected to be out four to six weeks after suffering the injury, and he is still a few weeks away from returning, needing to ramp up his baseball activities before starting his rehab assignment. Ryan said a timetable for Buxton's return will be much clearer once he starts swinging the bat with no issues.
"I'm anxious to get back to see him," Ryan said. "Hopefully in the very near future we'll start putting a bat in his hand and a glove in his hand and start him with some baseball activity."
Worth noting
• Twins second baseman Brian Dozier received a rare day off on Thursday, when he was held out of the starting lineup for just the second time this season. Twins manager Paul Molitor said nothing is wrong with Dozier, as it was a planned day off to help keep him fresh in the second half.
Dozier remained productive in the second half last season, but he saw his homer total drop from 18 in the first half to five in the second half. He leads the team with 20 homers this season, and Molitor said Dozier has changed his conditioning routine so that a similar dropoff won't happen.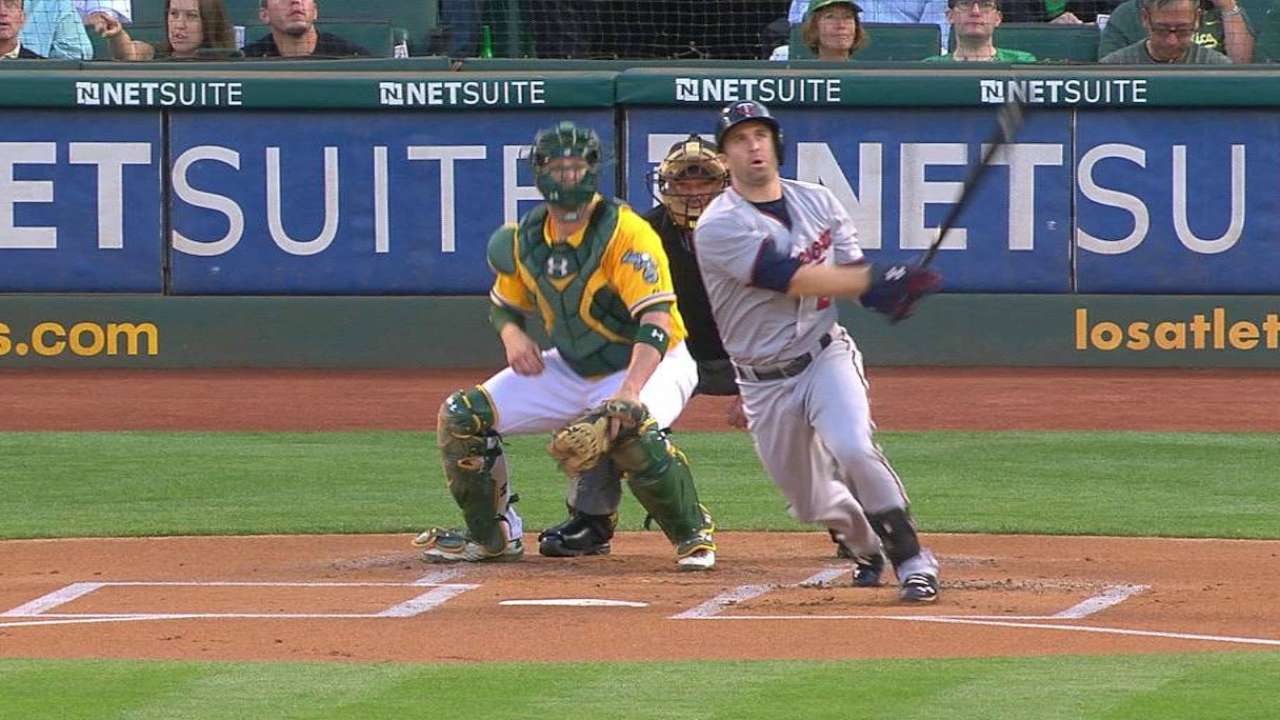 "Brian is a guy who is not happy about not playing, but you watch him, and last year, seeing how his second half went compared to his first half, there's going to be some days where it's going to make sense," Molitor said. "He needs a little bit of a mental and physical break."
• Right-hander Ricky Nolasco, who is on the 60-day disabled list with a right ankle impingement, was fitted for a walking boot on Thursday after undergoing ankle surgery on July 13. Nolasco has been out since June 1, and Ryan said it's still too early to know whether he'll pitch again this season.
Rhett Bollinger is a reporter for MLB.com. Read his blog, Bollinger Beat, follow him on Twitter @RhettBollinger and listen to his podcast. This story was not subject to the approval of Major League Baseball or its clubs.