Braves could be active before Trade Deadline
Atlanta has several veteran players who could be attractive to title contenders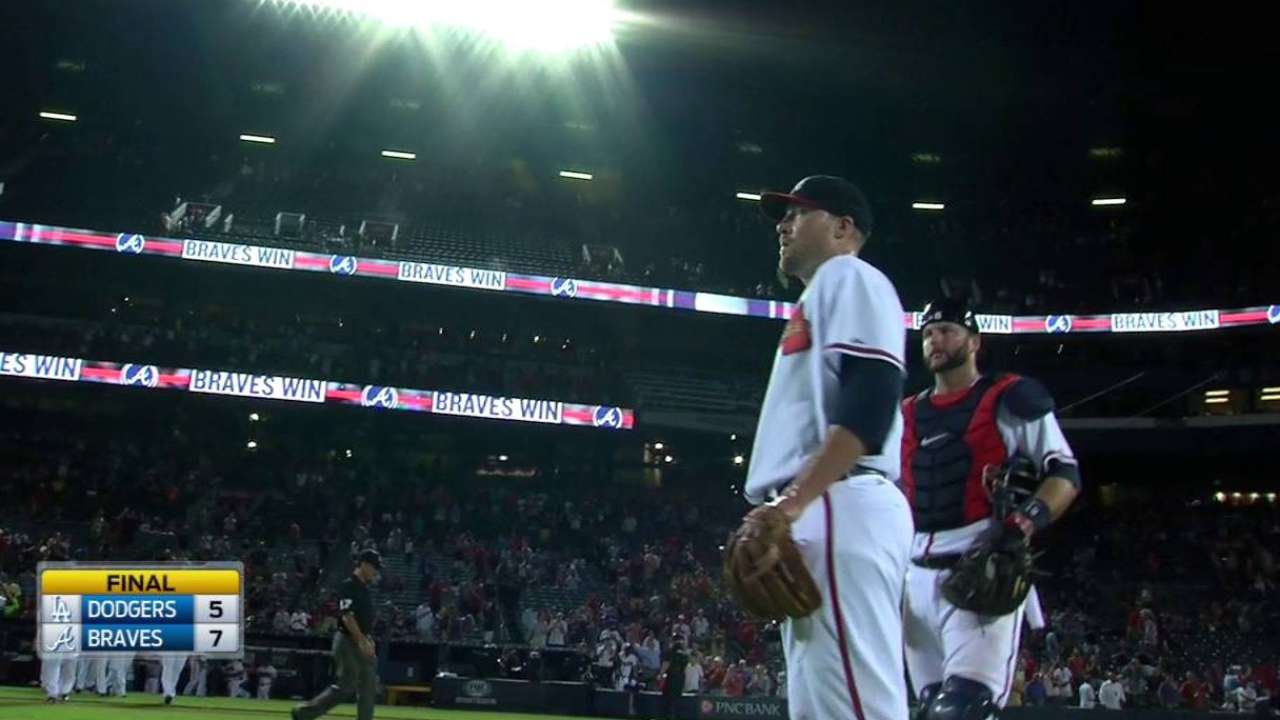 ATLANTA -- With the non-waiver Trade Deadline quickly approaching, the Braves are continuing to evaluate what kind of value they might receive for Jim Johnson, Kelly Johnson and some their other veterans who will be eligible for free agency at the end of this season.
Even if Jason Grilli had not suffered a season-ending left Achilles tendon injury, the Braves likely weren't going to make a big splash on this month's trade market unless they were offered attractive value for either Cameron Maybin or Julio Teheran.
There is still a chance Maybin or Teheran could be dealt. But it seems more likely that Atlanta will wait until the offseason to determine whether to keep either of these players or use at least one to gain a power bat -- an asset that would be easier to obtain when more teams are in the mix this winter.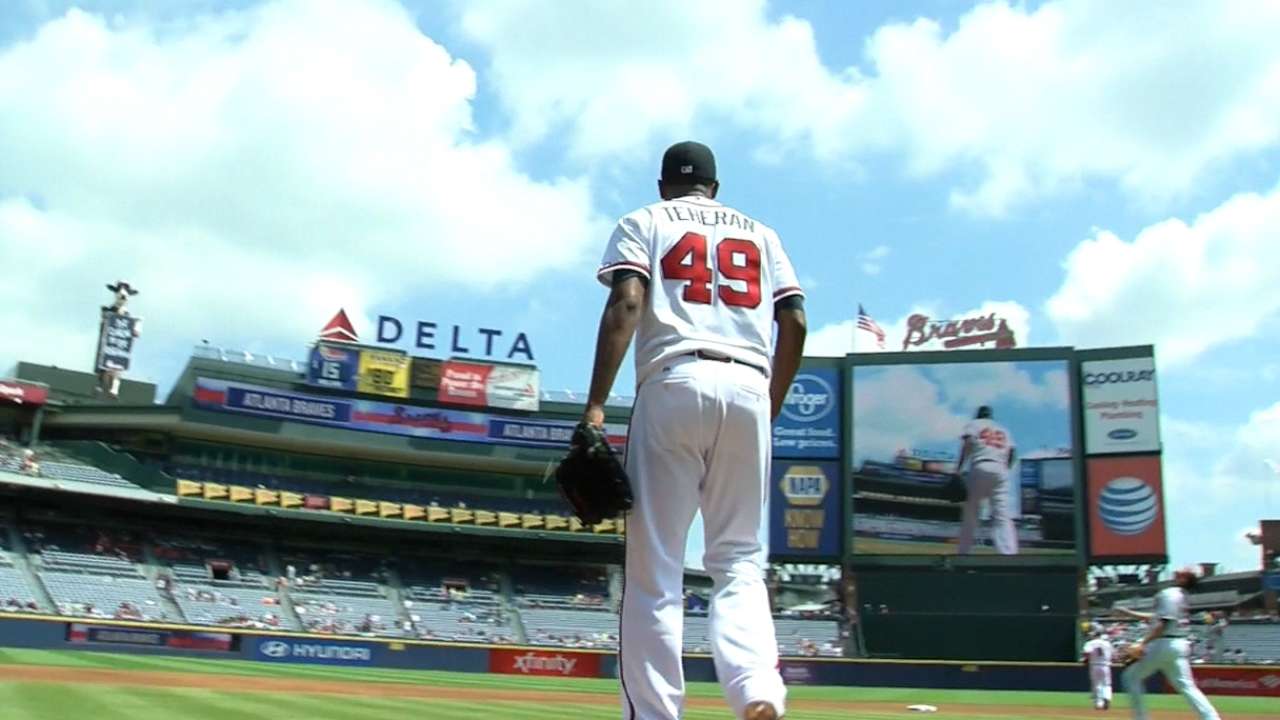 The Braves have received some calls about right fielder Nick Markakis, but they have made it clear he is not available. Markakis signed a four-year deal in December.
By the end of next week, Atlanta might not make any deals that yield anything more than a mid-level prospect, but that doesn't mean the front office won't be busy. The Braves have a few veterans that will draw interest from clubs that are looking to enhance their playoff chase with a complementary piece.
Here is a look at some of Atlanta's potential trade pieces:
Jim Johnson
Before Grilli suffered his injury on July 11, the Braves told some bullpen-hungry clubs that they would be willing to put Grilli and Johnson in the same package. Now, they will have to settle for the lesser return they will get from Johnson, whose cost (approximately $650,000 over the final two months of the season) adds to the attraction of the 0.46 ERA he has posted over his past 19 2/3 innings.
Kelly Johnson
Since having to earn a roster spot in Spring Training, Johnson has resuscitated his career and positioned himself to be attractive to a number of clubs that are seeking a left-handed bat. While compiling a .772 OPS, he has had comparable success against right-handed and left-handed pitchers.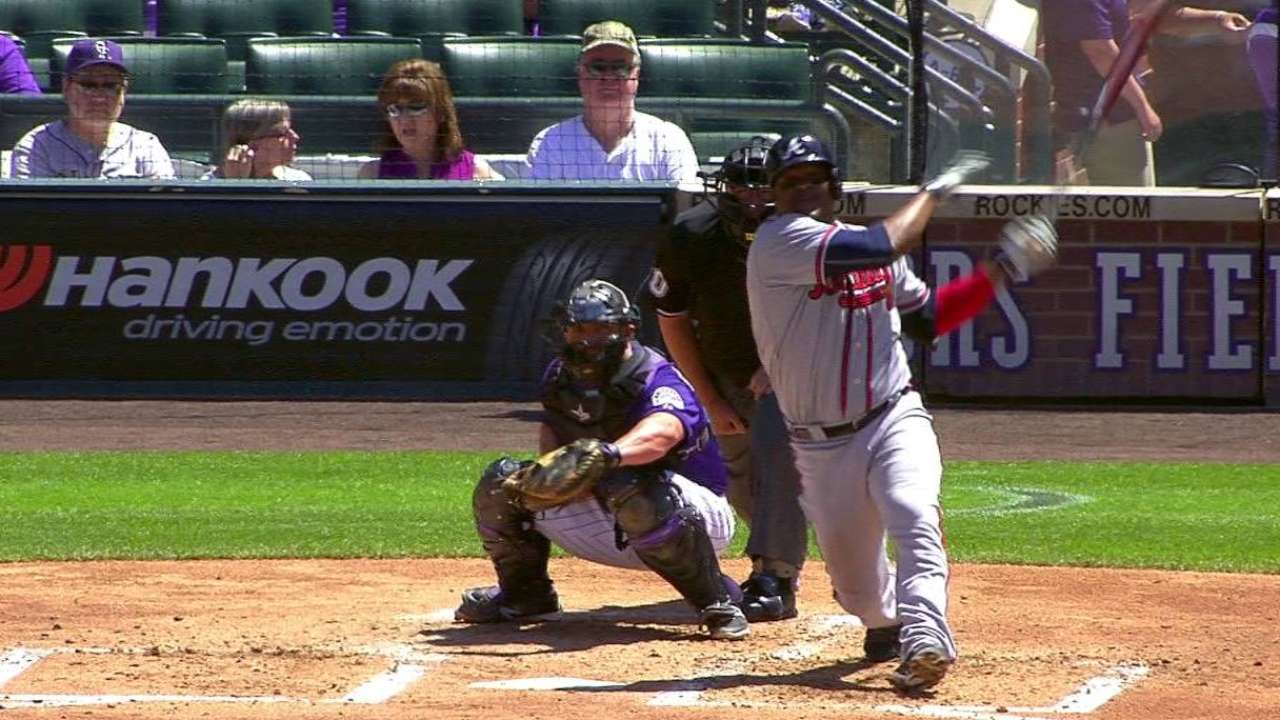 Juan Uribe and Chris Johnson
Though Uribe has drawn interest from the Mets and a few other clubs looking for a right-handed bat, the Braves might choose to keep him until they exhaust every last hope of moving Johnson. The club would much rather rid itself of at least a portion of the $20 million Johnson is owed through the 2017 season than get a marginal prospect in return for Uribe. Atlanta wouldn't necessarily want to block the third-base market by moving Uribe first.
But the countless unsuccessful attempts to trade Johnson over the past nine months have left the Braves so frustrated that they may end up releasing him at some point before the start of the 2016 season.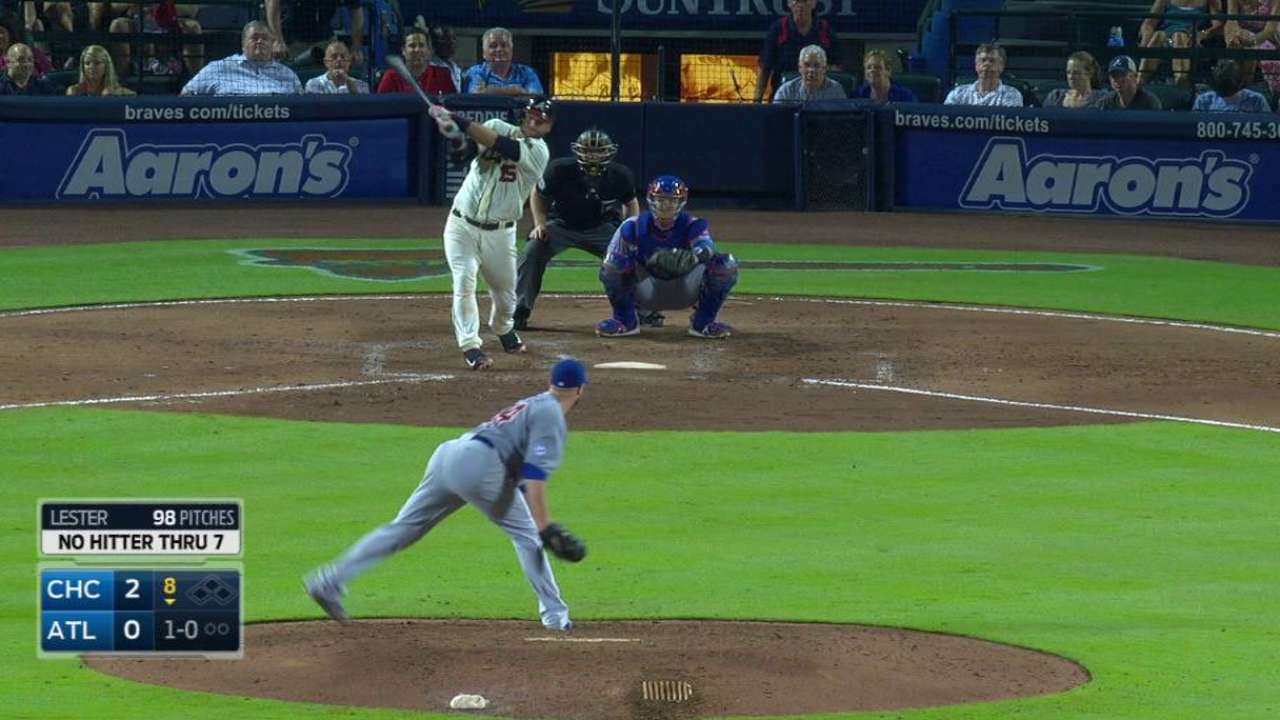 A.J. Pierzynski
The 38-year-old catcher has given the Braves every reason to bring him back next season to at least serve as a backup. But at the same time, if the opportunity arises it would make sense to give Pierzynski a chance to compete in this year's postseason. He would obviously still have the option to return to Atlanta next year.
Mark Bowman is a reporter for MLB.com. This story was not subject to the approval of Major League Baseball or its clubs.