MLB.com Columnist
Anthony Castrovince
Statue another long-deserved tribute to Doby
Hall of Famer, first black player in AL, an important figure in baseball and beyond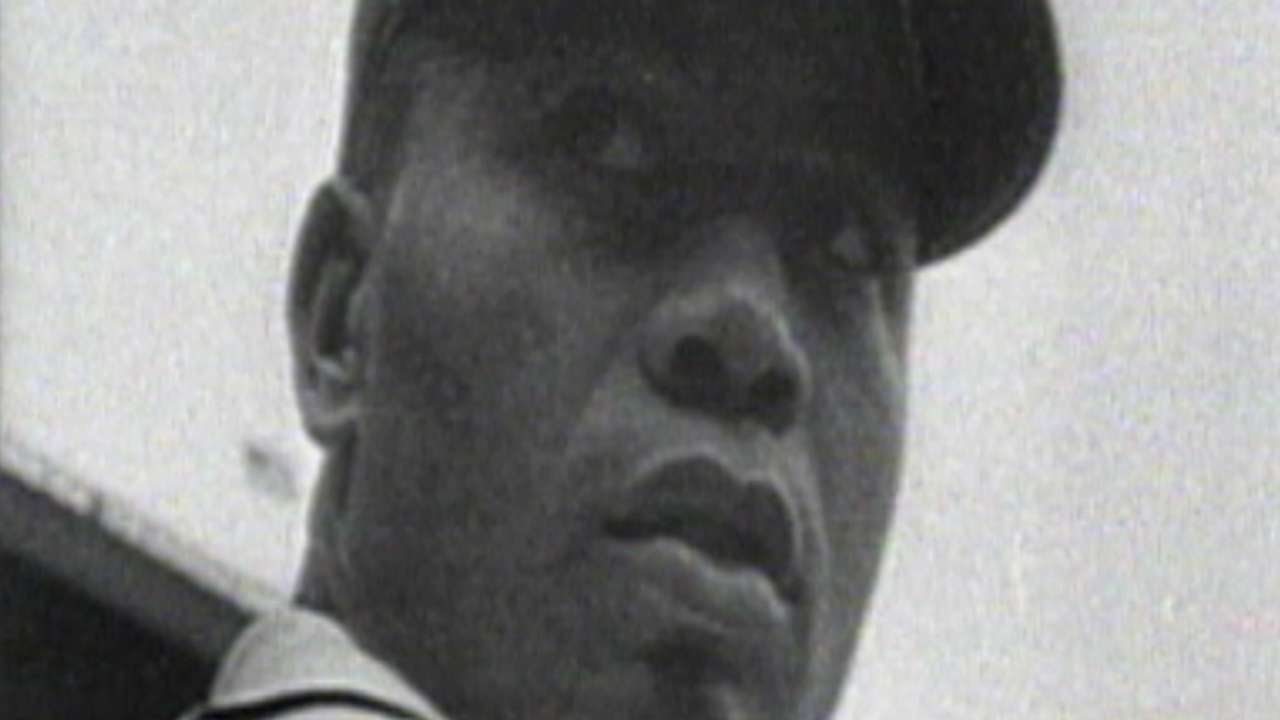 Eighty-one days separated the Major League debuts of Jackie Robinson and Larry Doby. But the difference in our collective appreciation for what those two great men meant for the game -- and the nation -- is incalculable.
Jackie was the face of a movement, the representative of an idea larger than baseball. In film, in print and in the unprecedented tribute that came with the league-wide retirement of No. 42, he has been celebrated accordingly.
Doby endured the same hatred and the same bigotry that did Robinson, but with less publicity and, ultimately, less recognition.
"Larry Doby was a better ballplayer than Jackie Robinson," the legendary Bob Feller once told me, in that gruff, no-nonsense way of his.
I don't know if that's true. But I do know that Doby deserves the long-overdue honor he's posthumously receiving on Saturday, when the Indians unveil a statue of him outside the right-field gate at Progressive Field, alongside the ones bearing the likenesses of Feller and Jim Thome. The ceremony will take place at 4:45 p.m. ET, before the Tribe's game against the White Sox.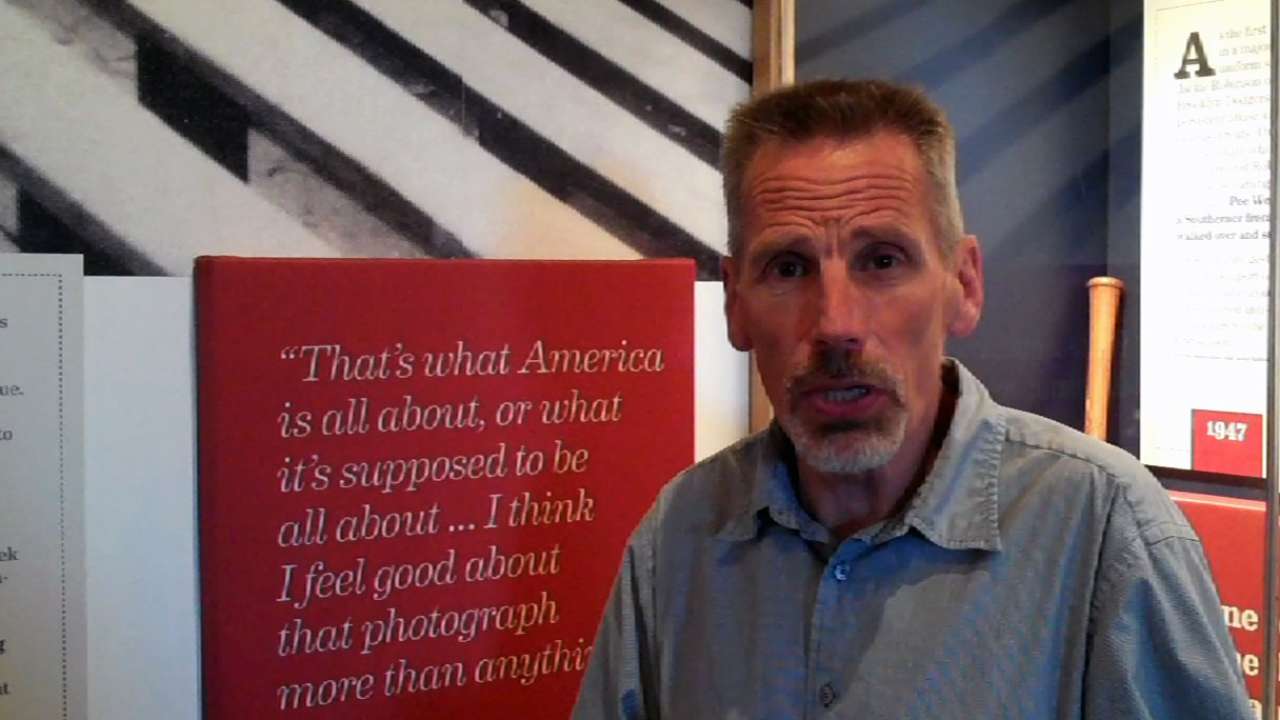 This is the latest and greatest in a series of attempts by the Indians over the past 21 years to remind people -- in Cleveland, especially -- of Doby's significance as the American League's first black player. In 1994, they retired his No. 14. In 2007, they honored the 60th anniversary of Doby's big league arrival by having every Tribe player wear No. 14 for a game against the Yankees. Five years later, Eagle Avenue behind Progressive Field was renamed Larry Doby Way.
These reminders evidently weren't enough to inspire those who contributed to this year's Franchise Four vote, in which Feller, Thome, Tris Speaker and Omar Vizquel were selected as the most impactful players in the history of the 115-year-old ballclub.
At least the statue gets it right.
Doby debuted against the White Sox on July 5, 1947. He had been signed four days earlier by owner Bill Veeck, who is remembered far more for his flair for the theatrical (Eddie Gaedel, Comiskey Park's exploding scoreboard, etc.) than for his progressive ideas, including those about integration. Veeck purchased Doby's contract from the Newark Eagles of the Negro National League and put him on the Major League roster mere days later.
That was a stark contrast from Robinson's timetable, which included a full season playing for Montreal of the International League as part of an acclimation process. Doby had his life and his world turned totally upside down in that whirlwind week. Some of his teammates wouldn't shake his hand when player-manager Lou Boudreau introduced him in the clubhouse. Fans would shout racial epithets at him. Later in life, Doby would tell people about the time he slid into second base in that 1947 season and an opposing shortstop (he wouldn't say who) spit tobacco juice in his face.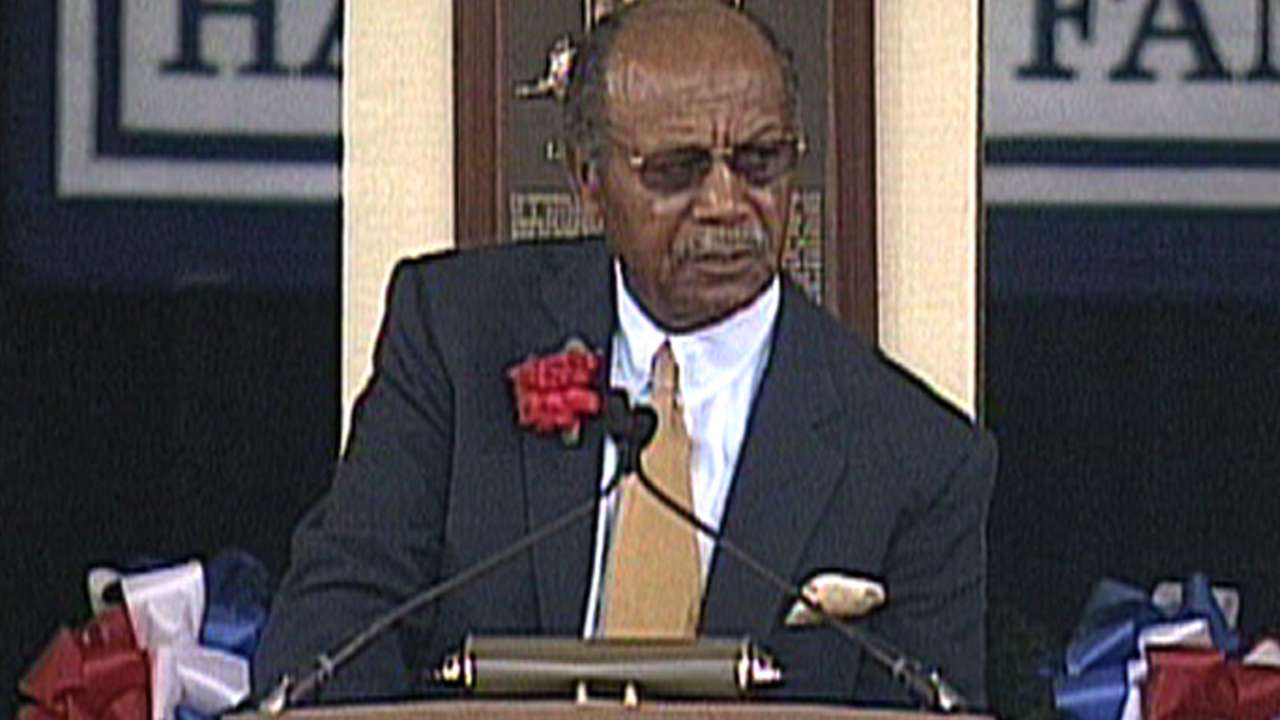 Beyond enduring such intolerance, Doby also dealt with the fundamental challenge of playing baseball at its highest level. He was signed as a second baseman, and he arrived, as Feller once put it, "with two left feet and 10 thumbs." After he hit an uninspiring .156 in 29 games in that first season, Veeck and Boudreau told Doby that he'd have to learn to play center field if he wanted to stick in the bigs.
That's how Doby came upon an unlikely ally in Speaker.
Though never conclusively verified, it has been reported by multiple researchers that Speaker was a member of the Ku Klux Klan. At the very least, the native Texan, who grew up in a segregated society, was known to have bigoted views toward minorities in his younger years. But the author Tim Gay, who wrote "Tris Speaker: The Rough-and-Tumble Life of a Baseball Legend," contended that Speaker's views on race softened during World War II, when soldiers of various races, colors and creeds fought and died for the United States.
So by the time Speaker, who had taken on a coach and advisory role with the Indians in his post-playing years, was asked to assist Doby's transition to center field in the spring of 1948, he was open to the idea. The two developed a lifelong bond while working on the ins and outs of Doby's game. That might be my favorite element of the Doby story.
"I've never seen a young ballplayer with such high potential," Speaker told Washington Post columnist Shirley Povich in 1949.
Doby turned that potential into a Cooperstown-worthy career. A seven-time All-Star who finished second in the 1954 AL MVP Award voting, Doby hit 253 home runs with 243 doubles and 970 RBIs in a career that spanned all or parts of 13 seasons, 10 with the Tribe. He was instrumental in the Indians' 1948 World Series championship, an achievement they've been trying to repeat ever since. Doby finally received his Hall call in 1998, and he died in 2003.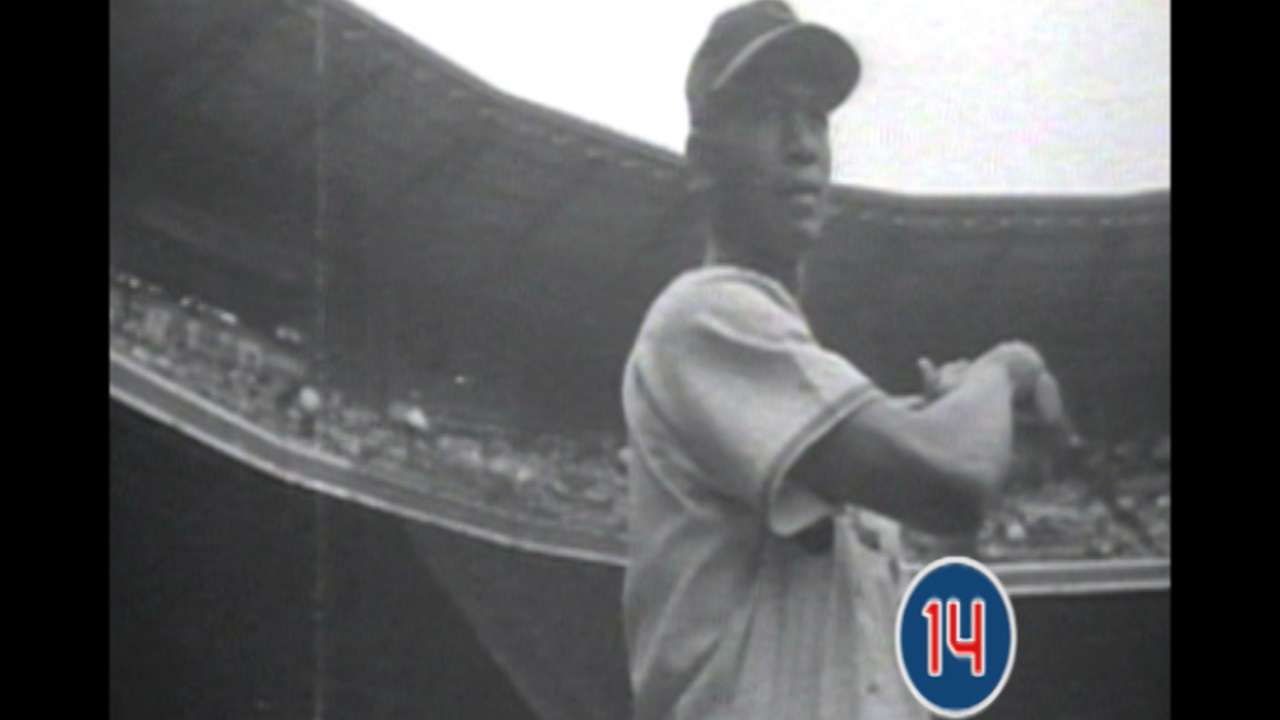 Because he came second to Robinson and because he was more introverted than Robinson, Doby's name often gets lost to history. I once asked Jim "Mudcat" Grant, Doby's friend and former teammate who will be speaking at Saturday's ceremony, if Doby was bitter about the way his role in baseball's integration often went unnoticed.
"Bitter is not the right word," Grant said. "Because when we all came into the league, we were in a segregated state of being. If you let the bitterness seep into what you were trying to do and competing out in the field, you weren't going to be a success. I wouldn't say he was bitter, but he was certainly disappointed."
Here's hoping all who pass by the statue will have a clearer understanding of what Doby meant to the Indians, the game of baseball and more.
Anthony Castrovince is a reporter for MLB.com. Read his columns and follow him on Twitter at @Castrovince. This story was not subject to the approval of Major League Baseball or its clubs.