Ray's season-worst outing sinks D-backs
Lefty allows five runs (four earned) over 4 2/3 innings to take loss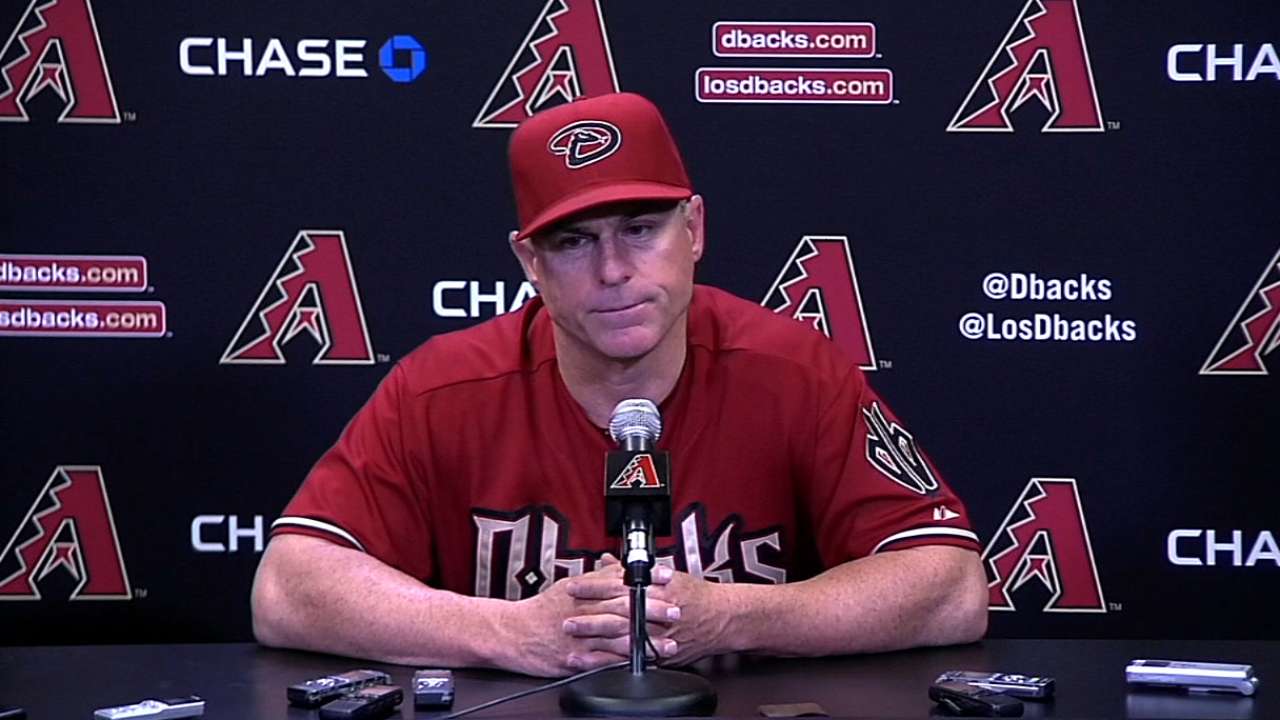 PHOENIX -- D-backs starter Robbie Ray began Wednesday's game against the Marlins on a positive note, retiring the side in order in quick fashion.
However, things quickly went sour for both Ray and the D-backs. The left-hander struggled through his worst outing of the season, the D-backs wasted several opportunities at a comeback attempt, and the 5-3 loss marked their eighth defeat in nine games as they fell a season-worst seven games below .500.
After Ray's 1-2-3 first inning, he allowed three runs in the second, the last of which came on an RBI double by Marlins starter Jose Fernandez.
"It was not my best," Ray said. "Coming out that first inning feeling as good as I did, it's just unacceptable. I was feeling great that first inning, and it's something I need to work on, limiting that bad inning."
Ray gave up a season-high five runs, four of which were earned, and lasted 4 2/3 innings, his shortest outing of the season. He threw 100 pitches and was chased before completing five innings for the first time in 10 starts this year.
"Too many pitches. It took too many pitches and he couldn't give us that length, made some mistakes," D-backs manager Chip Hale said. "Out of all his outings, that was probably his toughest."
Before exiting in the fifth, Ray gave up an RBI triple to Ichiro Suzuki and an RBI single to Martin Prado. The D-backs starter said he was battling command issues throughout, leading to his worst outing yet.
"I just wasn't able to command my fastball today and that's my bread and butter," Ray said. "That's what I do. And when I can't do that, I just get in trouble."
Although the D-backs trailed, 5-2, when Ray exited, they had their chances to get back into the game, especially late, as the bullpen combined to throw 4 1/3 scoreless frames. In the eighth inning, they left the bases loaded when Oscar Hernandez struck out.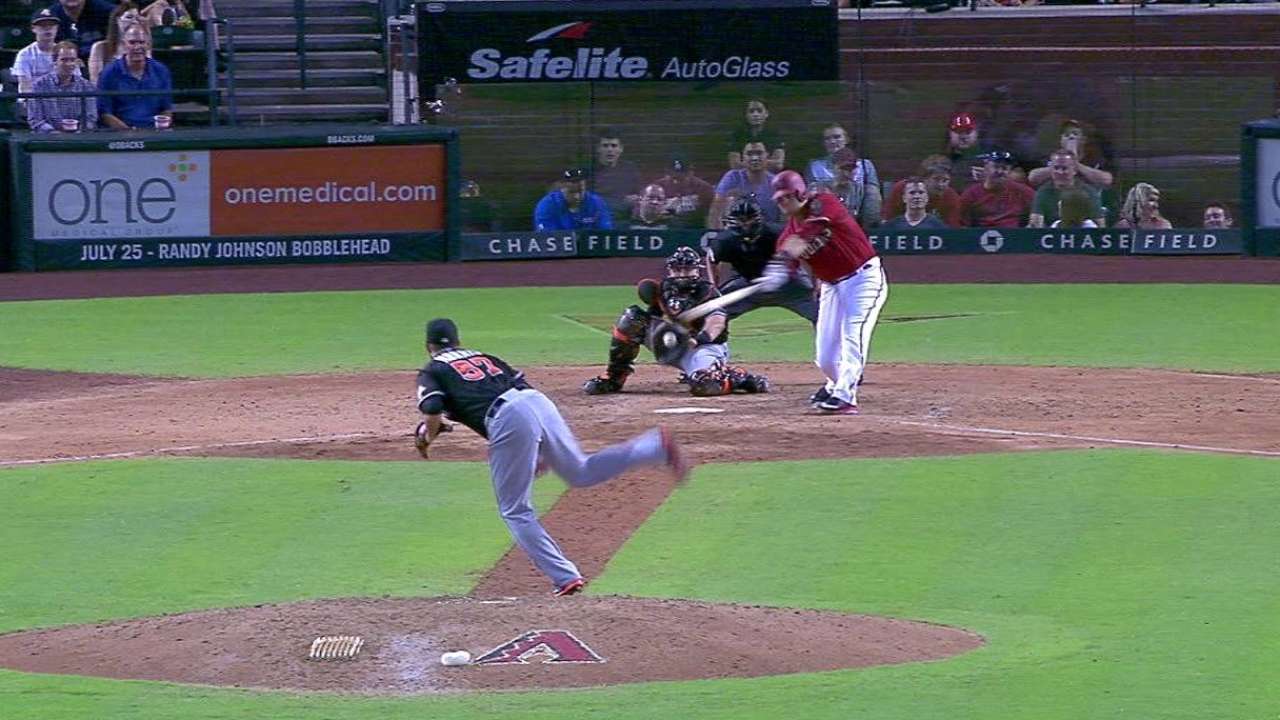 In the bottom of the ninth, the D-backs loaded the bases with no outs after a walk by Aaron Hill and consecutive singles from Ender Inciarte and pinch-hitter Welington Castillo. But Marlins closer A.J. Ramos struck out All-Stars Paul Goldschmidt and A.J. Pollock and then Yasmany Tomas to end the game.
"Any day of the week I'd put those three hitters up there against any pitcher in the league in that situation," Hale said. "He did a great job, definitely tip your cap."
Jake Rill is an associate reporter for MLB.com. This story was not subject to the approval of Major League Baseball or its clubs.