This time, Danks' stinginess goes unrewarded
Seeking his third July win in his third scoreless outing of the month, Sox lefty watches lead unravel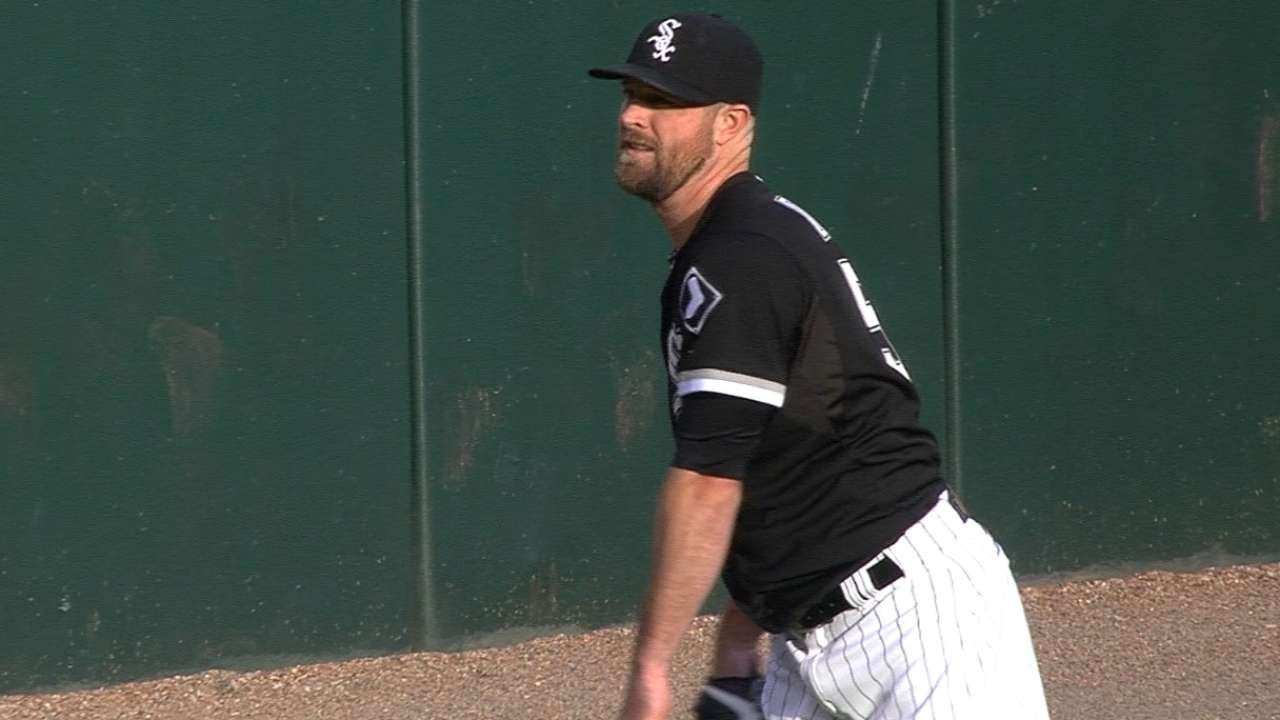 CHICAGO -- For the third time in July on Wednesday, John Danks threw a scoreless outing. But he wasn't talking about that after the game, instead focusing on the White Sox 3-2 loss to the Cardinals, the team's fourth straight defeat.
The left-hander lasted 6 2/3 innings while allowing five hits and striking out five, in line for his third win of the month. But he was overshadowed when his bullpen allowed three runs in the eighth -- all scoring on Yadier Molina's triple off David Robertson.
"I felt good about things," Danks said. "I would have liked to have gone deeper, but I feel like I did my job, turned it over to a really good bullpen, and some good players on a good team found a way to beat us.
"We have to win ballgames. There's not really any time left. We have to go. I feel like we have played better than our record shows this first week, but at the end of the day, it's all about wins and losses."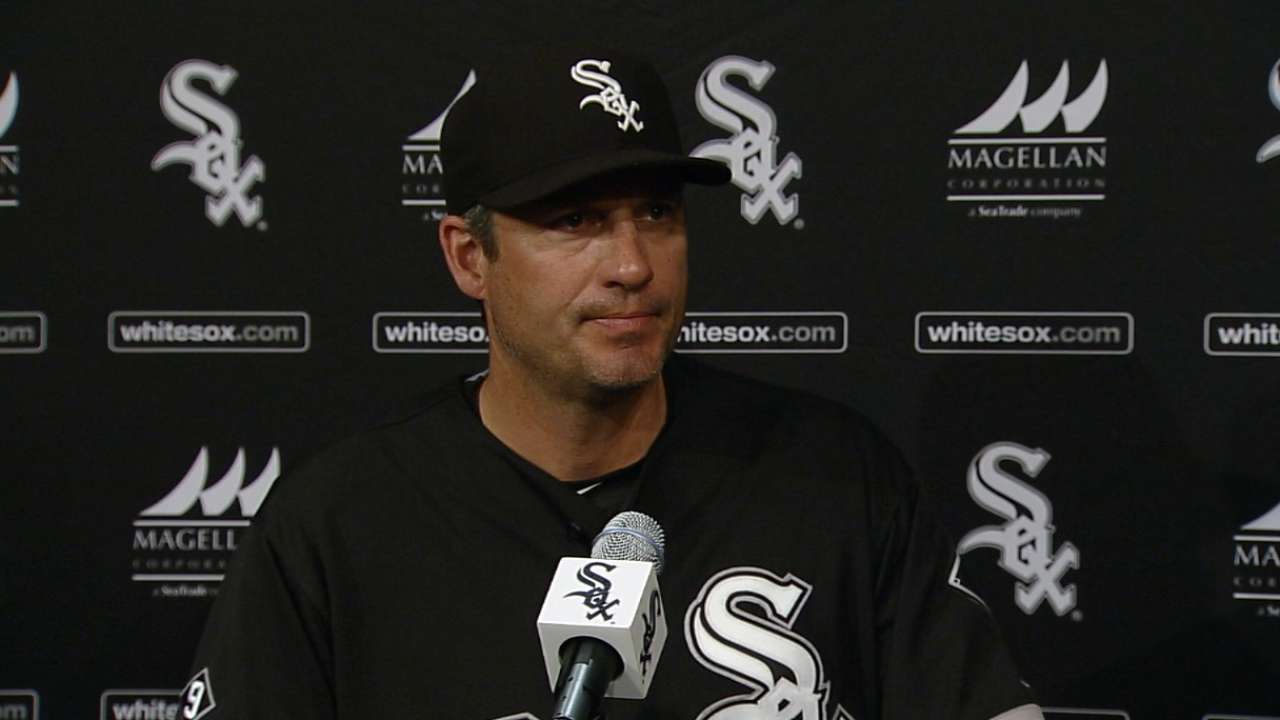 After he endured four straight losses in June, Danks has had only one hiccup in July -- giving up six runs on July 8 against the Blue Jays -- but the White Sox had not lost in any of his July outings until now.
Danks threw 91 pitches Wednesday, his lowest total since June 6, but he was pulled in favor of reliever Jake Petricka in the seventh. It was a move Danks said he understood, given that his bullpen had carried a 1.07 ERA across the last 10 games.
"We all feel comfortable turning the ball over to them," Danks said. "I have no questions about it, I would give them the ball again tomorrow."
As was the case this month, Danks had a strong command of his arsenal, settling down after the first inning. He allowed two singles in the opening frame before he retired 17 of his next 20 batters.
"He was great," said manager Robin Ventura. "I think he had command, he had deception. The command is the biggest thing with him. He was able to locate the fastball, and then everything went off of the changeup."
Greg Garno is an associate reporter for MLB.com. This story was not subject to the approval of Major League Baseball or its clubs.