White Sox on short end of game of inches
Flowers called for critical catcher's interference; Robertson so close to avoiding danger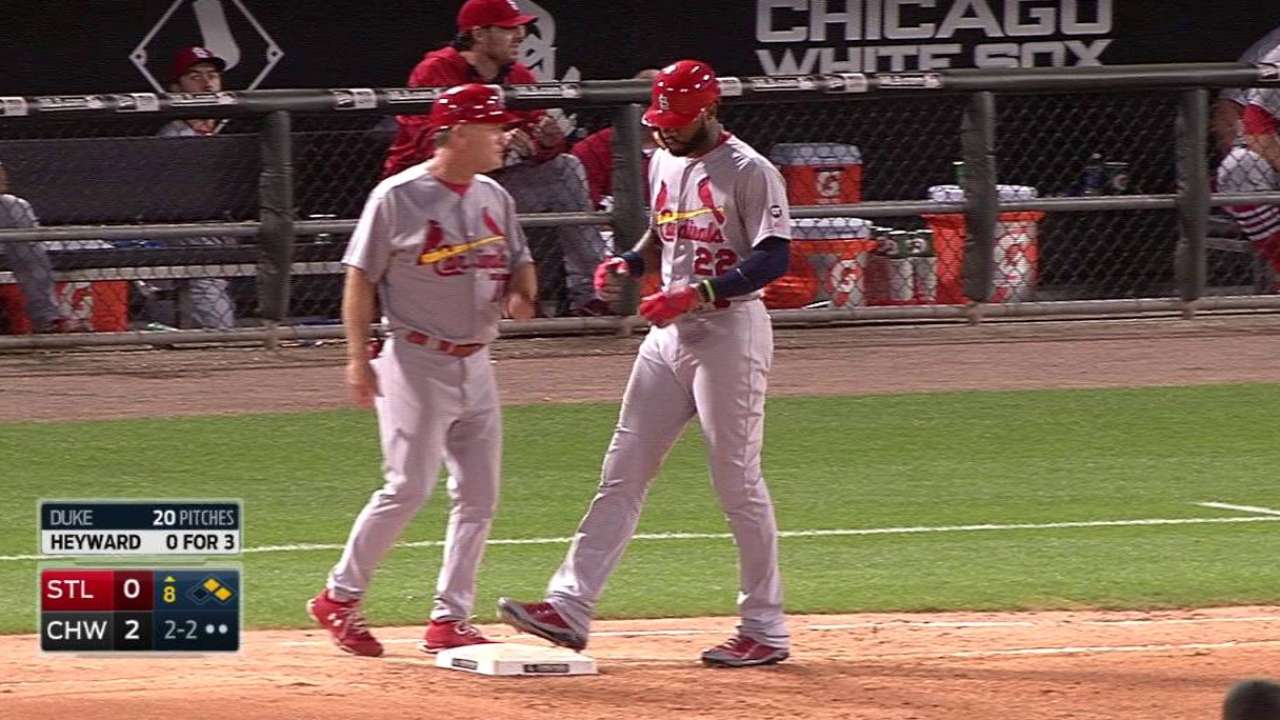 CHICAGO -- White Sox catcher Tyler Flowers' reach was a few seconds too early and a few inches too far. Reliever David Robertson threw a 93-mph pitch that was just a few inches from a strikeout.
Yadier Molina and the Cardinals ultimately took advantage of it Wednesday night, as they went on to defeat Chicago, 3-2.
With two outs and Jason Heyward at the plate, Flowers was called for catcher's interference in the eighth inning when his mitt was hit by Heyward's swing. That loaded the bases for the always dangerous Molina.
Flowers wasn't talking after the game, but White Sox manager Robin Ventura addressed the catcher's error.
"You could hear the bat hit it," said Ventura. "It's just an odd play, unfortunate, and we ended up paying for it."
Ventura removed reliever Zach Duke after the call for Robertson, the closer. Despite working Molina to two strikes in the count, Robertson's cutter to the outside was knocked to the gap in right field and bounced to the wall, clearing the bases.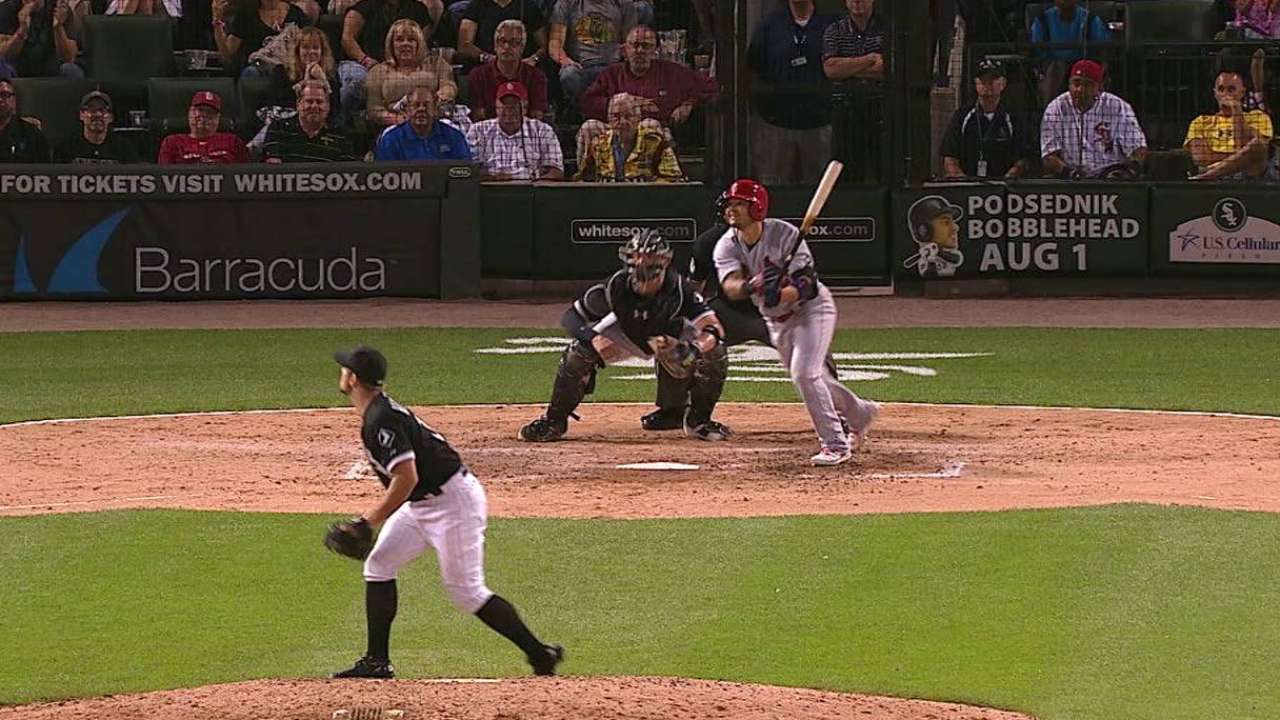 "I thought it was a great pitch," Robertson said. "He's a really good hitter. I thought I was going to be able to beat him with it. But he did what good hitters do, he found a hole in the outfield, put a good swing on it and drove in all three runs, and I ended up with a blown save."
Greg Garno is an associate reporter for MLB.com. This story was not subject to the approval of Major League Baseball or its clubs.