Tucker delivers first multi-homer game of career
Rookie outfielder credits simple approach for huge game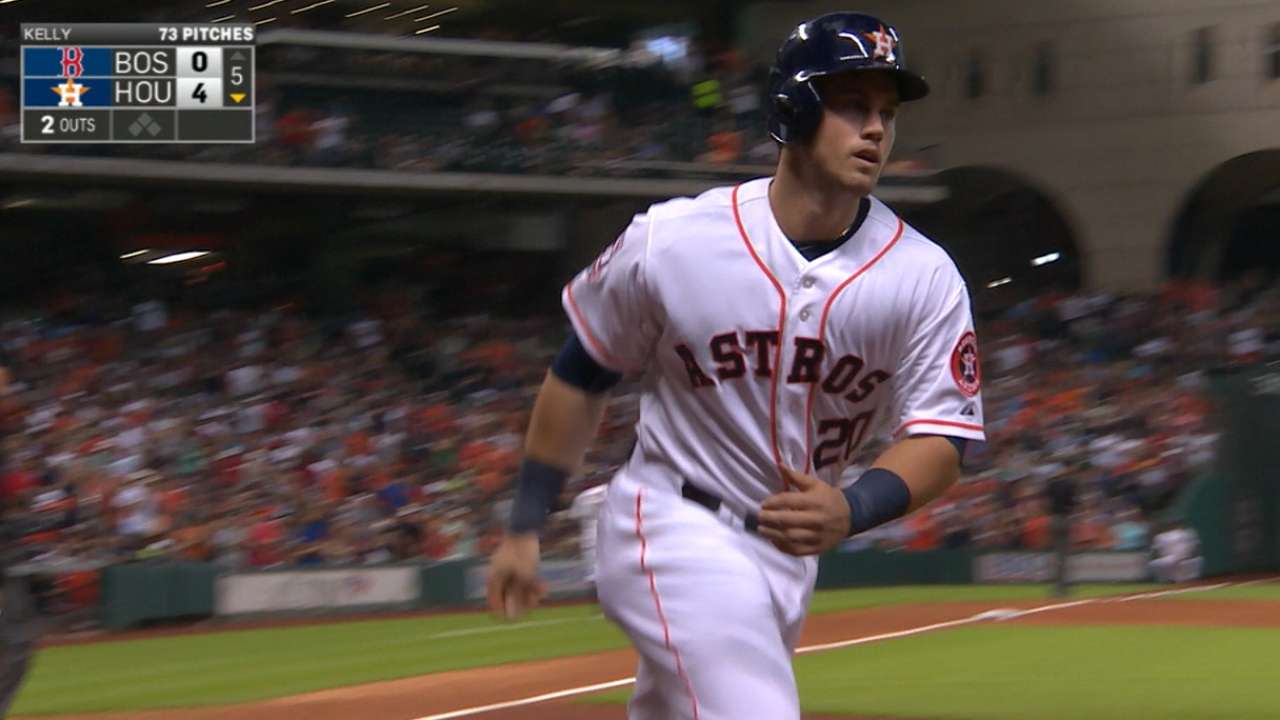 HOUSTON -- He said he was trying to simplify things, get a pitch to hit, stay short and get in a good rhythm. Astros rookie outfielder Preston Tucker made it look easier than it sounds, clubbing a pair of home runs in a 4-2 win over the Red Sox on Wednesday night at Minute Maid Park.
Tucker hit a solo homer to left-center in the first inning and pulled a two-run shot down the right-field line in the fifth inning to give the Astros a 4-0 lead. It was Tucker's first career multi-homer game, giving him eight round-trippers total for the season.
"I don't think his power is going to surprise anybody," manager A.J. Hinch said. "He's had a couple of big home runs for us. I thought the changeup that he pulled for the two-run homer was a really big home run for us. Tuck can put the bat on the ball. He hits the ball really hard. His ability -- his hand strength is really good. He can always pull the ball, but when he's using left-center field, he's a pretty complete hitter."
Tucker is hitting .385 with four homers and seven RBIs in his last 11 games, helping to pick up some slack in the absence of George Springer (fractured wrist). All eight of his homers and 25 of his 26 RBIs have come against right-handed pitching. He tagged Joe Kelly of the Red Sox both times Wednesday.
"The first home run I was just trying to get on base and get something going," he said. "The second one, I know we had [Jose] Altuve and I was just trying to get him in any way I could. Things worked out pretty well."
Tucker dropped to one knee when he turned on Kelly's changeup for his home run in the fifth, something he did earlier this year.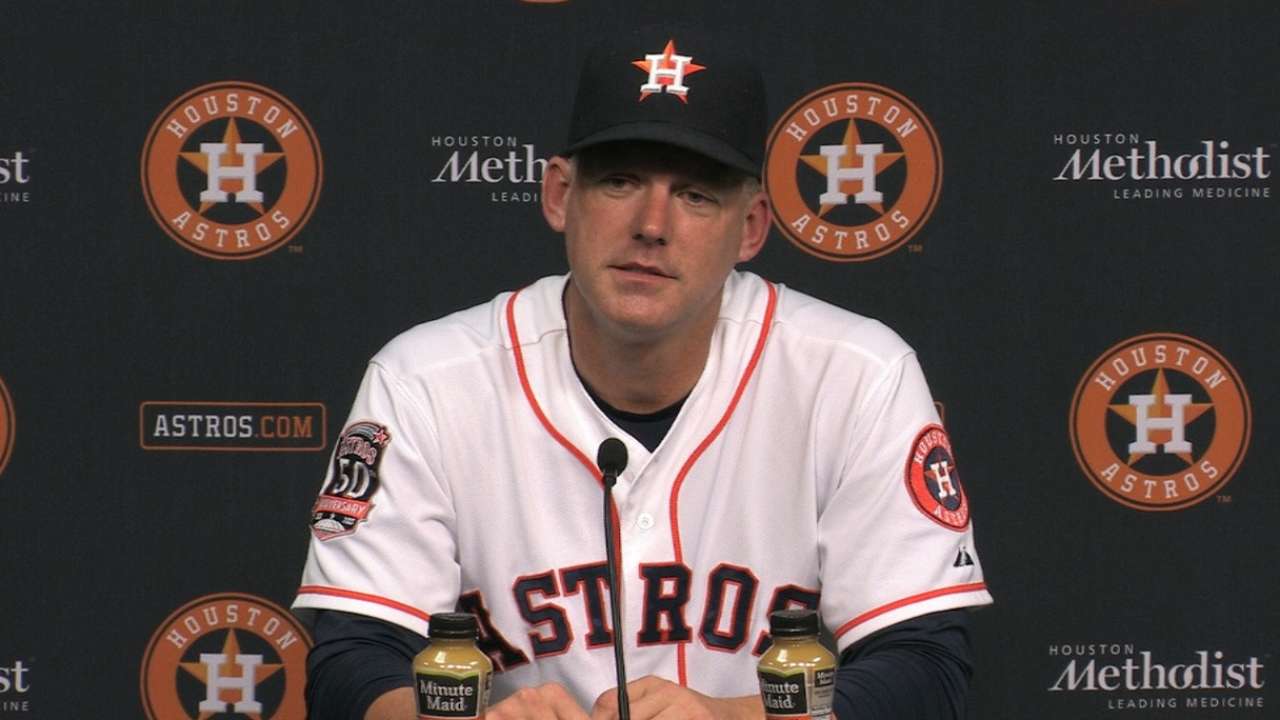 "You know, if it's a breaking ball for whatever reason I just kind of try to stay down on it," he said. "I don't realize I'm doing it when it happens. But I guess it's something I've always done. I think that's one of my strengths is breaking balls down low. It's not always a good thing because they chase a lot. But I think it has helped me some."
Brian McTaggart is a reporter for MLB.com and writes an MLBlog, Tag's Lines. Follow @brianmctaggart on Twitter and listen to his podcast. This story was not subject to the approval of Major League Baseball or its clubs.