Melvin asks about pitchout, gets ejected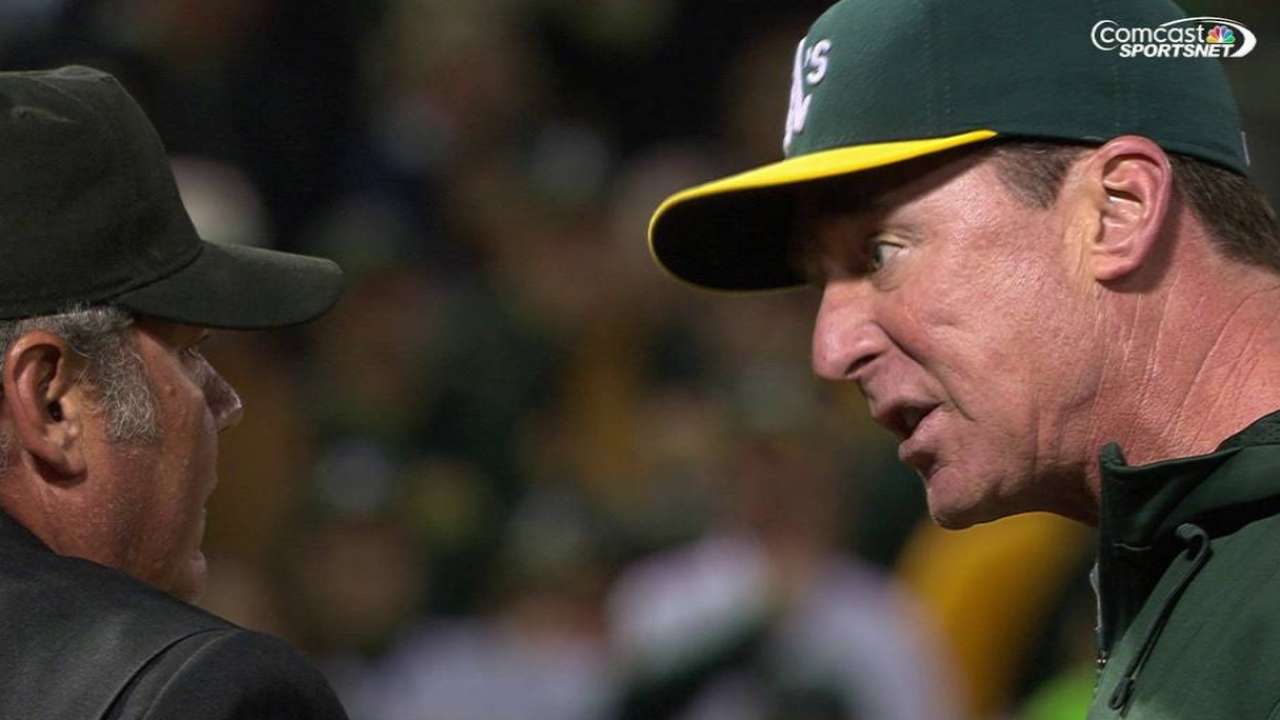 OAKLAND -- A's manager Bob Melvin was ejected in the fifth inning of Wednesday's 4-3, 10-inning win against the Blue Jays by home-plate umpire Hunter Wendelstedt.
Melvin was seen in the dugout asking Wendelstedt about a called strike on Stephen Vogt that appeared to be a pitchout. Wendelstedt showed a quick hook, immediately tossing Melvin before the manager even emerged from the dugout.
Melvin shared more words with the acting crew chief and also third-base umpire Bob Davidson before departing the field. It was his second ejection of the season.
"I think there was a little bit of a miscommunication," Melvin said. "I was asking him if there was a pitchout, and I think he thought I was going to continue to argue. I was actually going to come out there and say, 'Look, I thought it was a pitchout,' and he thought I was continuing to argue. Therefore, I got to watch most of it inside."
Jane Lee is a reporter for MLB.com. This story was not subject to the approval of Major League Baseball or its clubs.