Heating up: Cruz regains power stroke
Slugger hits two homers in loss to Tigers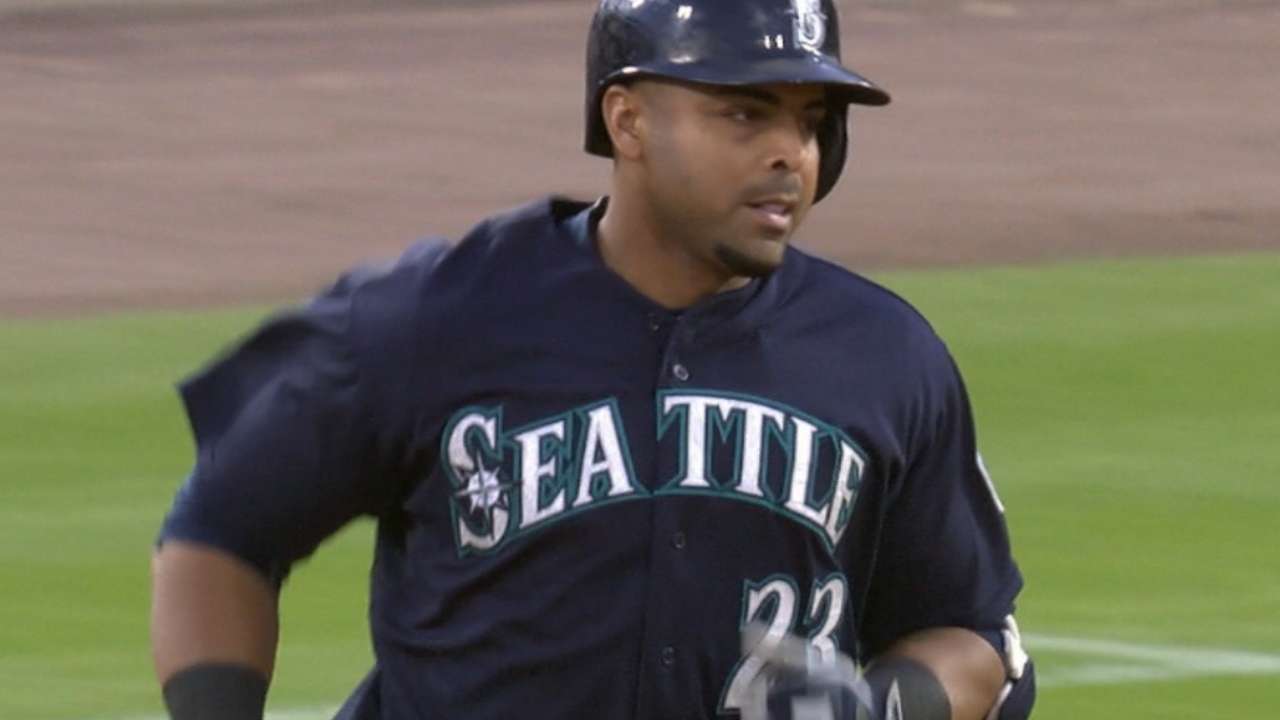 DETROIT -- The big fella is heating up again for the Mariners.
Nelson Cruz tends to hit home runs in bunches, and Seattle's right fielder crushed a pair of dingers in Wednesday's 9-4 loss to the Tigers, giving him three homers in the past two nights at Comerica Park.
That's a welcome sign for a Mariners club that is last in the American League in scoring and had seen Cruz total just three homers in a 45-game span before unloading a monster blast to center field in Tuesday's 11-9 win.
Cruz followed up with a two-run pop in the fourth inning Wednesday and a solo shot leading off the sixth, raising his season total to 24 homers with 57 RBIs.
"It is streaky," Cruz said. "That's what it is."
But there are reasons why hitters run hot and cold at times and the search for the perfect swing is endless. Manager Lloyd McClendon said Cruz had dropped his hands slightly about two weeks ago, perhaps tiring toward the end of the first half, but appears to have regained his power stroke.
"Baseball and the swing is crazy," Cruz said. "Sometimes small details can change your swing and make a difference."
It was the fourth multi-homer game of the season for Cruz, tied with Nolan Arenado of the Rockies for the most in the Majors.
Cruz also moved into a tie for fourth in the AL in home runs, trailing Albert Pujols and Mike Trout of the Angels and J.D. Martinez of the Tigers, and he leads the Majors in home runs on the road with 19.
Comerica Park has some of the deepest power alleys and deepest center-field fence in the game, but that didn't affect the balls Cruz crushed the past two days. He said he likes hitting at Comerica, where he now has seven doubles and seven home runs with a .287 average in 129 career at-bats.
"I don't know. I guess I get hot when I get here," he said. "That's the only way to describe it."
The 34-year-old slugger also doubled in the first inning and the three extra-base hits tied his career high for a game.
Robinson Cano, batting behind Cruz for the third straight game in the cleanup spot, went 1-for-4 and scored a run and is hitting .347 in 18 games this month.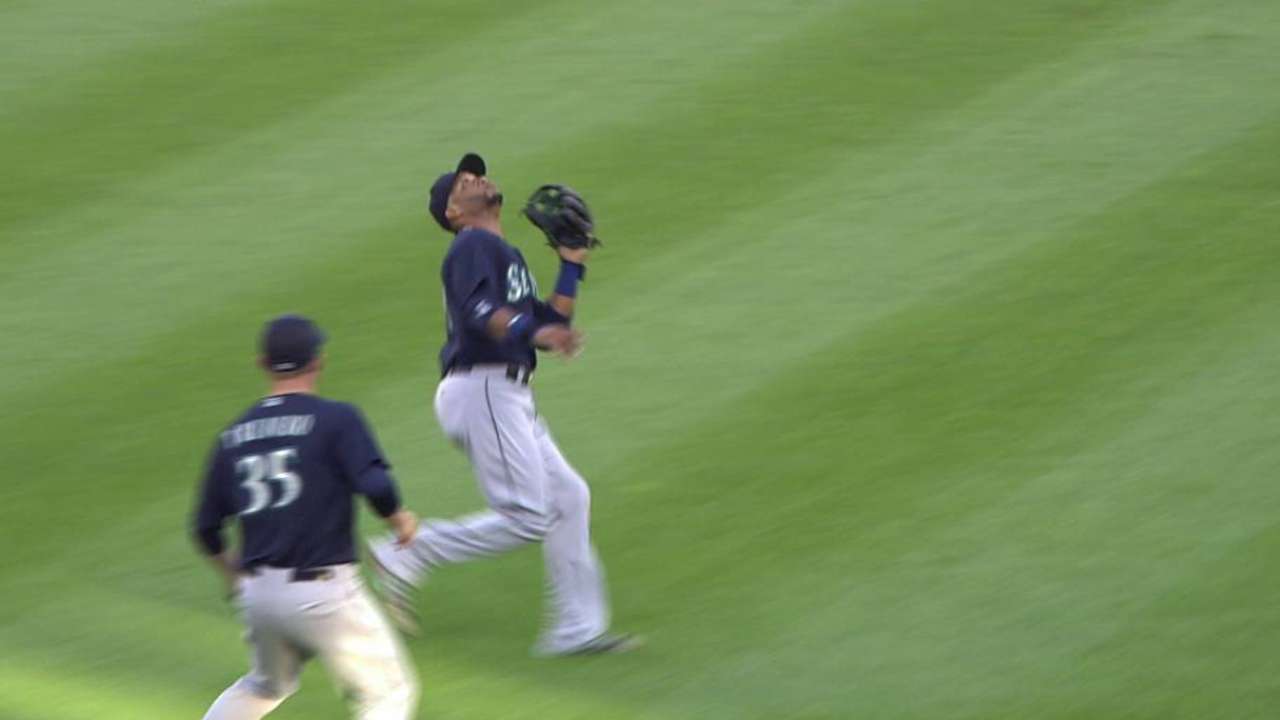 McClendon welcomes the sight of those two producing in tandem.
"He's starting to swing," McClendon said of Cruz. "And Robbie has been very consistent. If we get [Kyle] Seager going and have all of them going at the same time, then we've got something."
Greg Johns is a reporter for MLB.com. Follow him on Twitter @GregJohnsMLB, read his Mariners Musings blog, and listen to his podcast. This story was not subject to the approval of Major League Baseball or its clubs.