A-Rod, Teixeira shattering expectations
Veteran sluggers provide big-time power for 1st-place club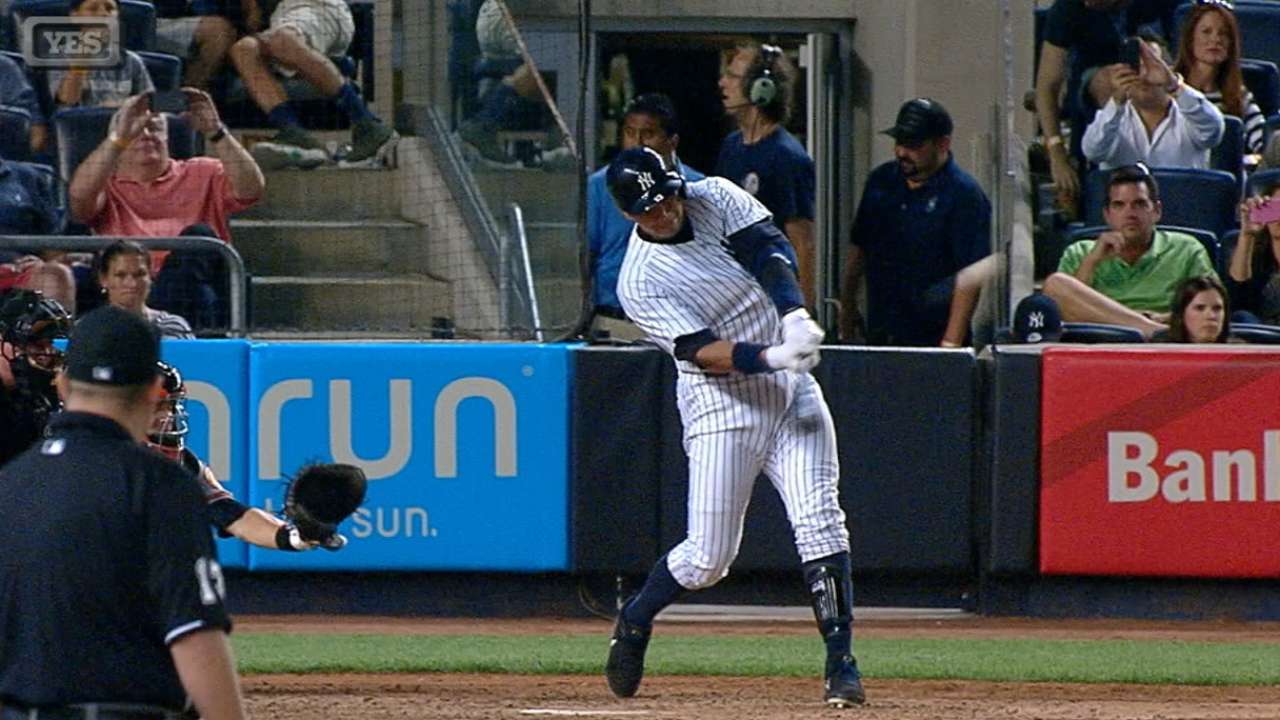 NEW YORK -- The heart of the Yankees' lineup is feeling pretty good about itself. Mark Teixeira jokingly called himself the "smartest man in baseball," and Alex Rodriguez hoped for a bonus on long home runs.
The Yankees' Nos. 3 and 4 hitters, who were not expected to produce at this level, at this age, continued their best seasons in years Wednesday night. Teixeira's two-run home run in the first inning stretched the Yankees' early lead, and Rodriguez's fifth-inning solo homer gave them enough offense for a 4-3 win over the Orioles.
Rodriguez's shot, which started as an 85 mph forkball from Kevin Gausman, traveled an estimated 453 feet, according to the YES Network, making it one of the longest hit in Yankee Stadium this year.
"I wish you get more points for distance, but you don't," Rodriguez said, laughing. "It's just one point."
The middle-of-the-order pair has given the Yankees plenty this season. Rodriguez and Teixeira have combined for 44 home runs and 119 RBIs in a season that started with uncertainty for both.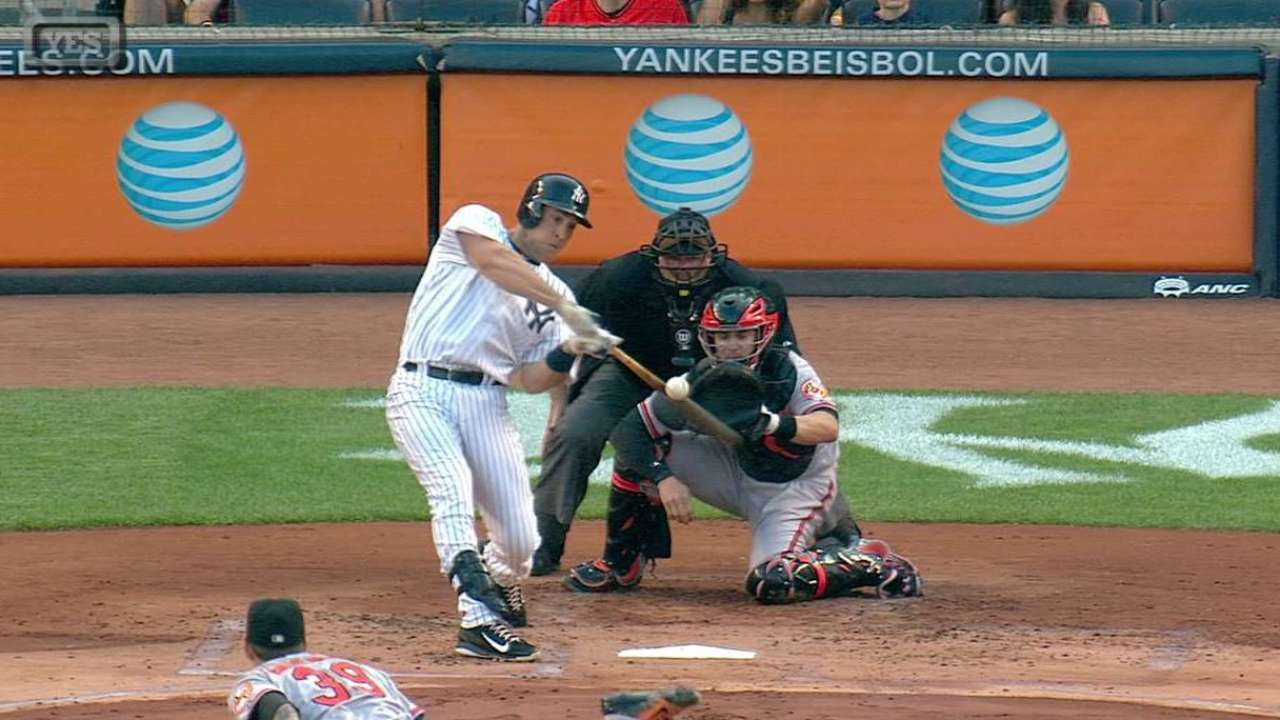 A slew of injuries limited Teixeira to 138 games over the past two seasons and sapped him of his power when he was on the field. But he's stayed mostly healthy this year -- he credits the health of his surgically repaired right wrist, as well as a switch to a gluten-free diet before the season -- and has anchored the Yankees on offense and defense.
"To me, he's the MVP of the league on both sides of the ball," Rodriguez said. "A lot of the time he's been taken for granted because he's so good and makes it look so easy."
As for Rodriguez, predicting his 2015 performance was all but impossible. He battled his own run of injuries as he aged, then there was the suspension that cost him the entire 2014 season.
After agreeing to shift to a full-time DH role, Rodriguez has regained his status as one of the American League's most feared hitters. He tacked on another milestone Wednesday, becoming one of only 10 players in MLB history with 16 seasons of at least 20 home runs.
It seems only Teixeira knew what to expect.
"I was on the record in Spring Training saying I expected a lot out of him," Teixeira said. "And he's showing that I'm the smartest guy in baseball."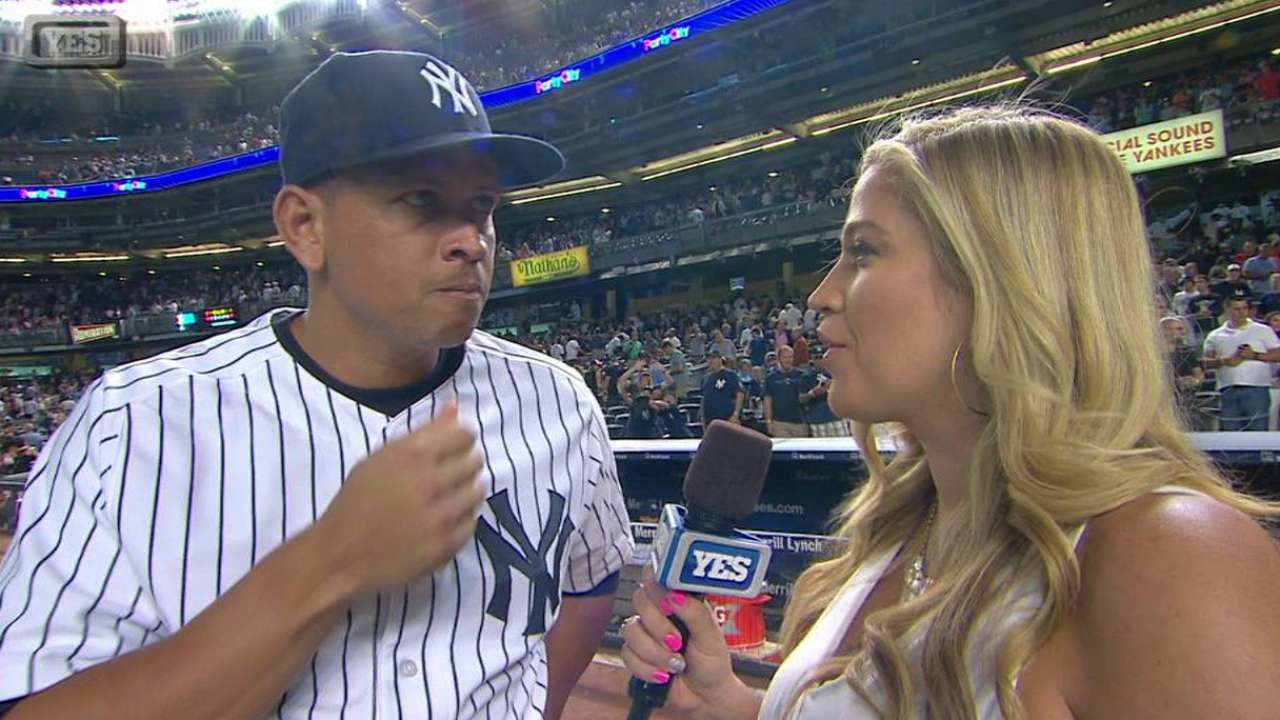 As the Yankees have danced around injuries and plotted ways to get production out of the bottom of their lineup, stability has come from where they may have expected it least.
Entering the season, the idea that an oft-injured 35-year-old and a 39-year-old coming off a season-long suspension could produce enough for a playoff club was widely questioned. Now it's July, both Teixeira and Rodriguez have thrived, and the Yankees are a season-high 11 games over .500.
Looking back, it wasn't as much of a gamble as it seemed, Yankees manager Joe Girardi said.
"I think that when you're around guys on a daily basis and a yearly basis, you know what's inside of them," Girardi said. "You know how hungry they are and how hard they work. I think that's why we felt pretty good that guys could have some bounce-back years and be really productive for us."
Alden Woods is an associate reporter for MLB.com. This story was not subject to the approval of Major League Baseball or its clubs.