Gordon, Stanton ready to amp up rehab
Cosart diagnosed with recurrence of vertigo, this time from sinus infection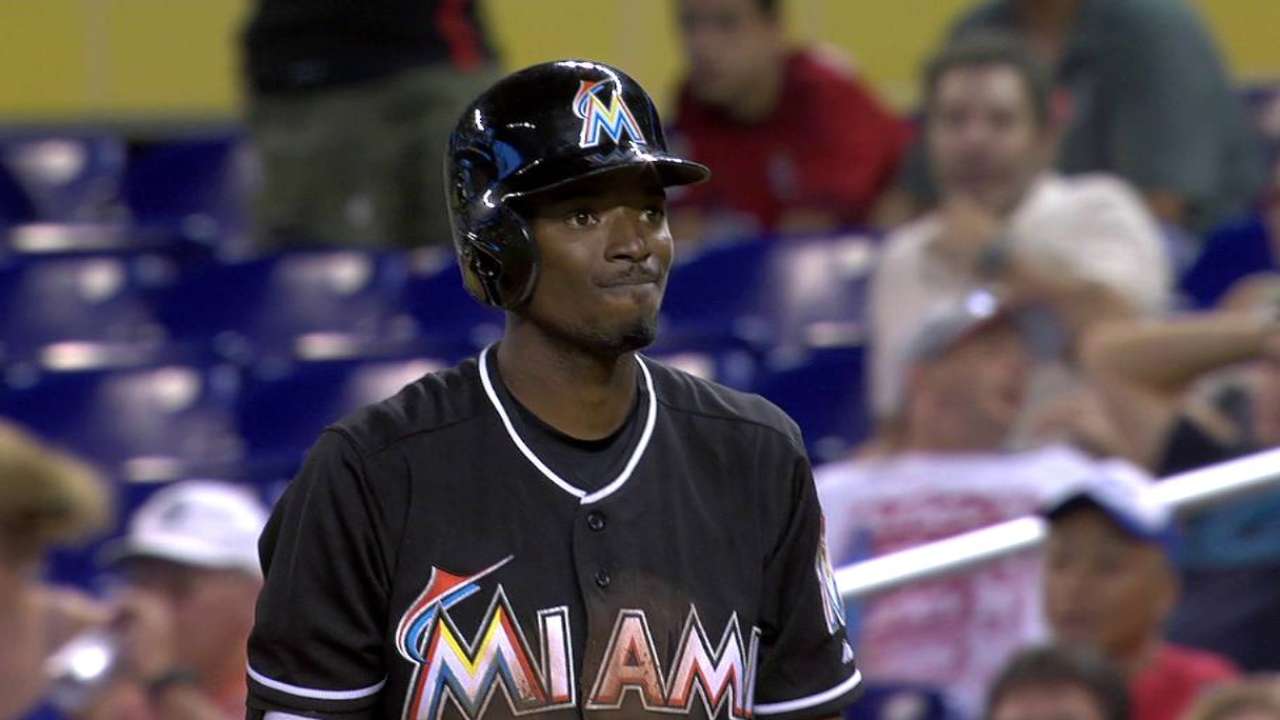 PHOENIX -- Marlins second baseman Dee Gordon and right fielder Giancarlo Stanton both will take the next steps in their respective rehab processes in the coming days, and right-hander Jarred Cosart learned vertigo again could be the cause for what has been a difficult season.
Gordon, on the disabled list with a dislocated thumb, will take batting practice at the Marlins' Spring Training facility in Jupiter, Fla., before the end of the week, manager Dan Jennings said Wednesday.
"Eventually he'll play a few rehab games but there's no timetable," said Jennings, who didn't rule out that Gordon, who entered Wednesday tied with Prince Fielder for the Major League lead with 122 hits, could return when he is eligible Monday.
Stanton, out after having the fractured hamate bone removed from his left wrist, will progress from taking dry swings (no contact) to hitting off a tee by this weekend or early next week, Jennings said.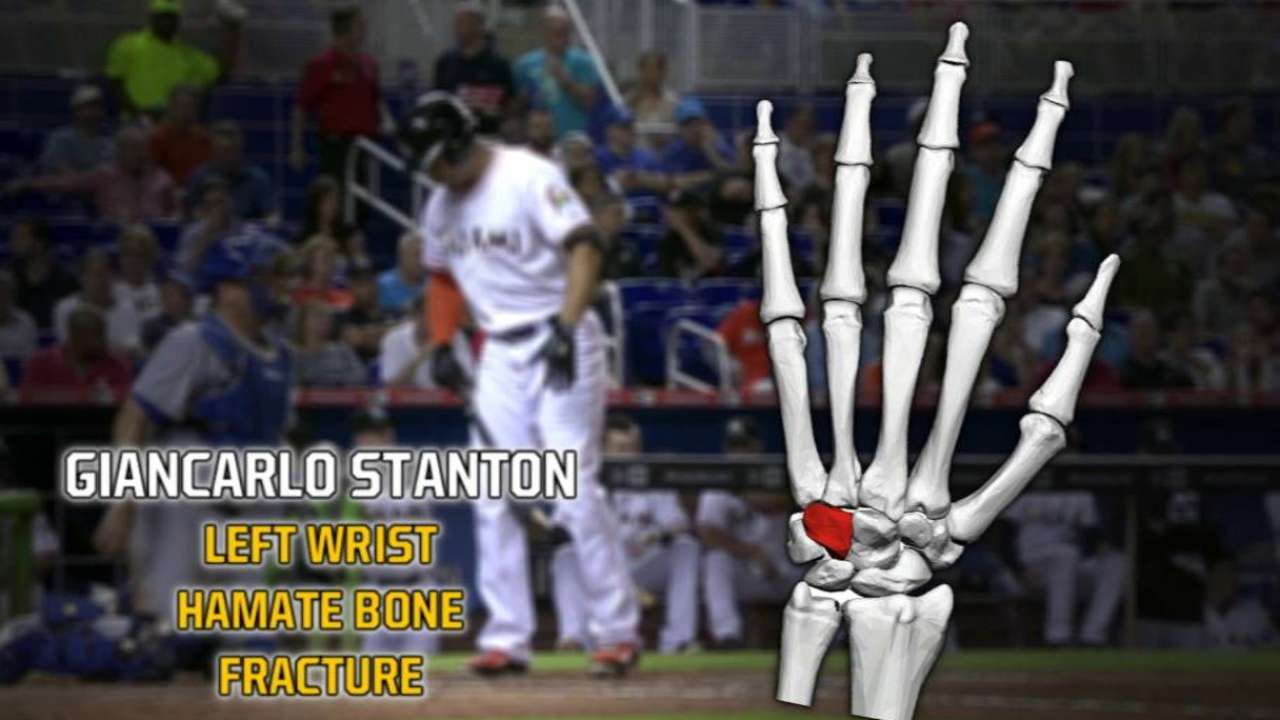 As for Cosart, who was sent to Triple-A New Orleans on July 5 and had to leave his most recent start there with dizziness, he was diagnosed with sinus infection-induced vertigo. Cosart spent more than a month on the DL earlier this season with vertigo he attributed to an ear infection during a West Coast trip in May.
"It's been frustrating for him, certainly," Jennings said. "The big thing now is finding the actual cause and peace of mind for him so he can get healthy and get back on the mound and regain his status of being the guy we know he is.
"Hopefully they can resolve it through medicine and we can get him back to 100 percent."
Chris Gabel is a contributor to MLB.com. This story was not subject to the approval of Major League Baseball or its clubs.