Twins awarded competitive balance Draft pick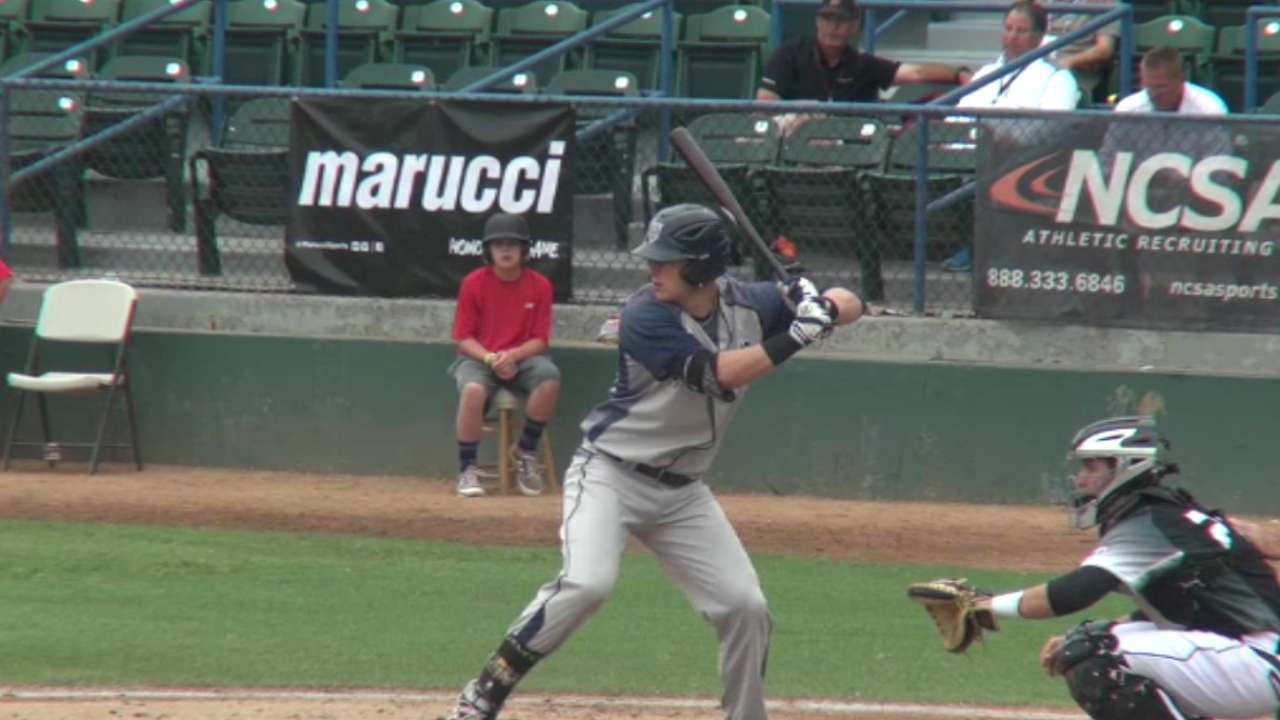 ANAHEIM -- The Twins are set to receive an extra pick in the 2016 Draft, as they were awarded the third pick of the Competitive Balance Round B on Wednesday.
The Competitive Balance Lottery, which was first held in 2013 after being created under the current Collective Bargaining Agreement, gives the teams with the 10 smallest markets or 10 smallest revenue pools chances at one of 12 extra Draft picks. The picks are divided into Rounds A and B, with six falling after the first round and six after the second round of the MLB Draft.
The Twins weren't eligible for Round A, but were eligible for Round B because they received revenue sharing. It marked the second straight year the Twins received a pick in Round B.
The pick is also tradeable, but can only be dealt during the regular season, up until 5 p.m. ET on the first day of the Draft. The pick can be traded only once and cash can't be involved in the transaction.
The Twins also have the No. 74 pick in next year's Draft by virtue of not signing University of Kentucky right-hander Kyle Cody. Coincidentally, Cody was drafted in Round B this year as the No. 73 overall pick.
Rhett Bollinger is a reporter for MLB.com. Read his blog, Bollinger Beat, follow him on Twitter @RhettBollinger and listen to his podcast. This story was not subject to the approval of Major League Baseball or its clubs.