Scheppers struggles in hitter-friendly Coors
Despite rough outings, Banister still confident in reliever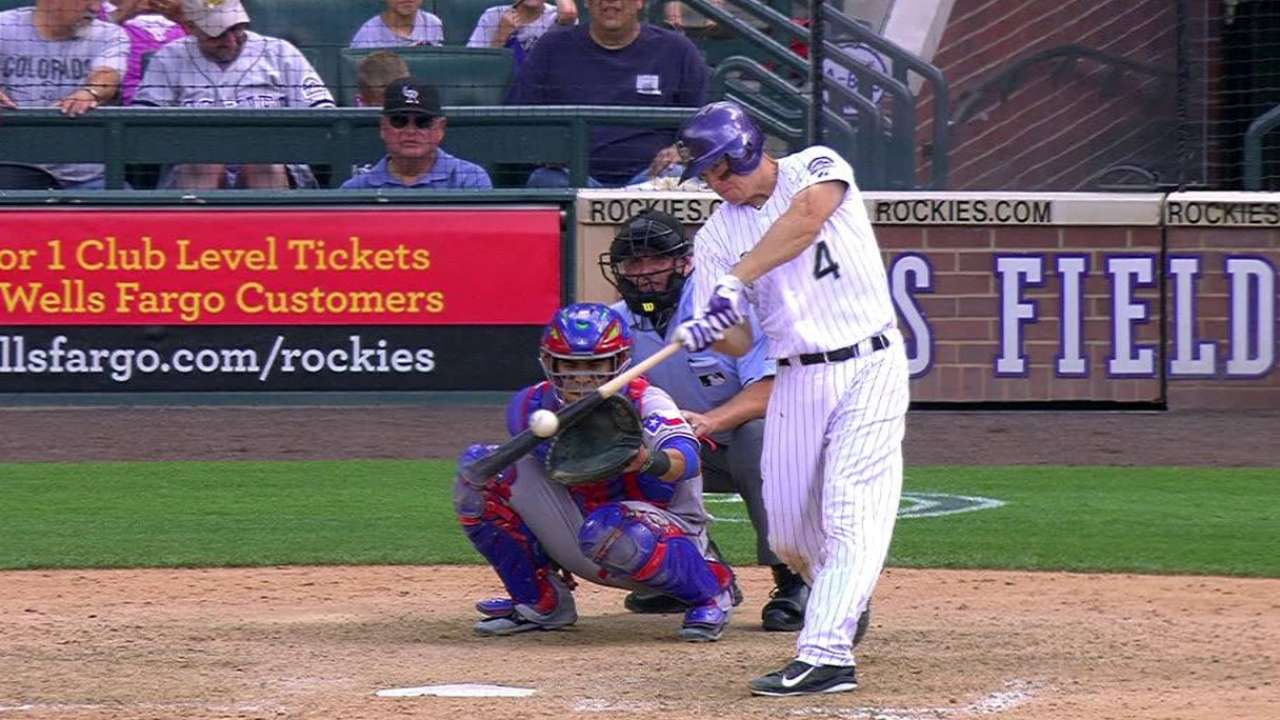 DENVER -- Rangers reliever Tanner Scheppers has come to one conclusion about Coors Field.
"You can probably assume that I am not going to sign here as a free agent," Scheppers said.
Scheppers was actually joking. He wasn't ready to place the blame for what happened this week on the ballpark even though Coors Field is notorious for being hitter-friendly.
"It's not an easy place to pitch, but at the same time, I didn't make quality pitches," Scheppers said. "I'm frustrated."
It was a frustrating three days for him. Scheppers was already hit for a loss on Monday night when he gave up the winning run in the ninth inning of the Rockies 8-7 victory. But Wednesday was rougher, even though the Rangers pulled out a 10-8 win in the ninth.
The Rangers led 8-4 in the bottom of the eighth, but Scheppers couldn't keep the lead. Nick Hundley hit a one-out home run and Carlos Gonzalez hit a three-run home run with two down to tie the game.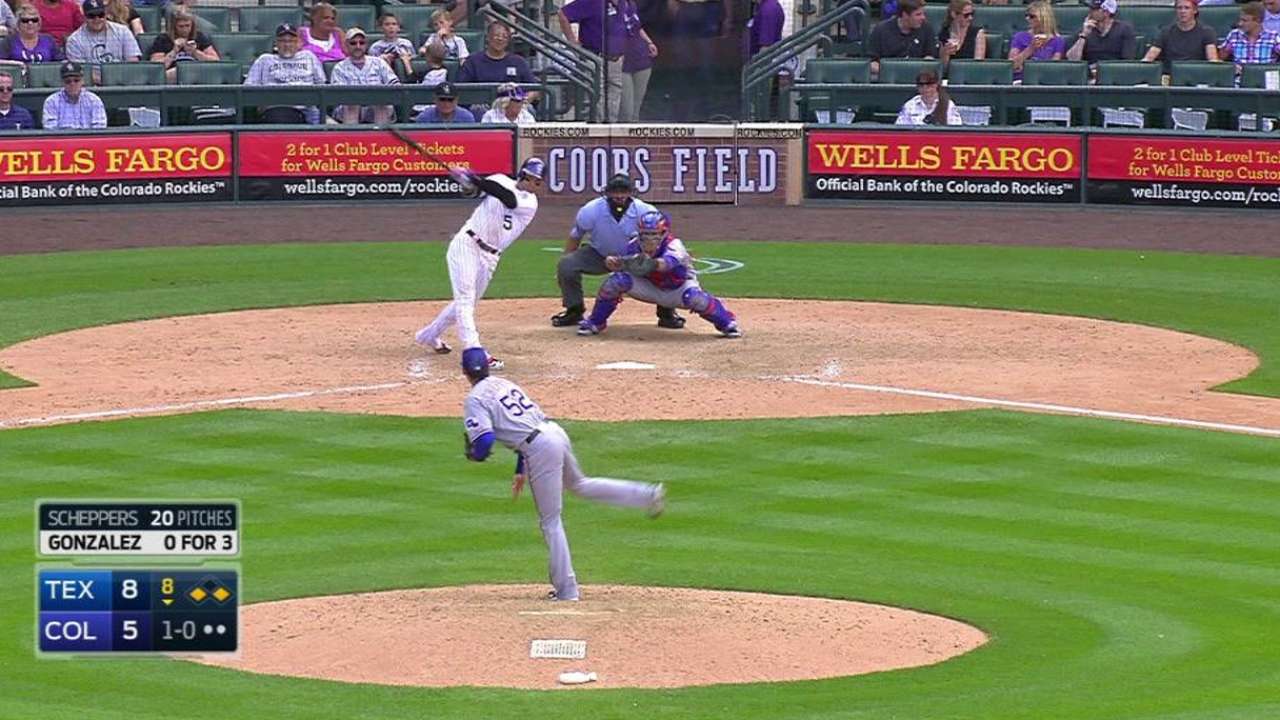 "It comes down to executing and being able to hit your spots," Scheppers said. "Throw the ball where you want to. I have been a little spotty with my location."
The Rangers were still able to recover. Elvis Andrus' two-run single put them ahead in the ninth, and the Rangers were able to win their second straight over the Rockies.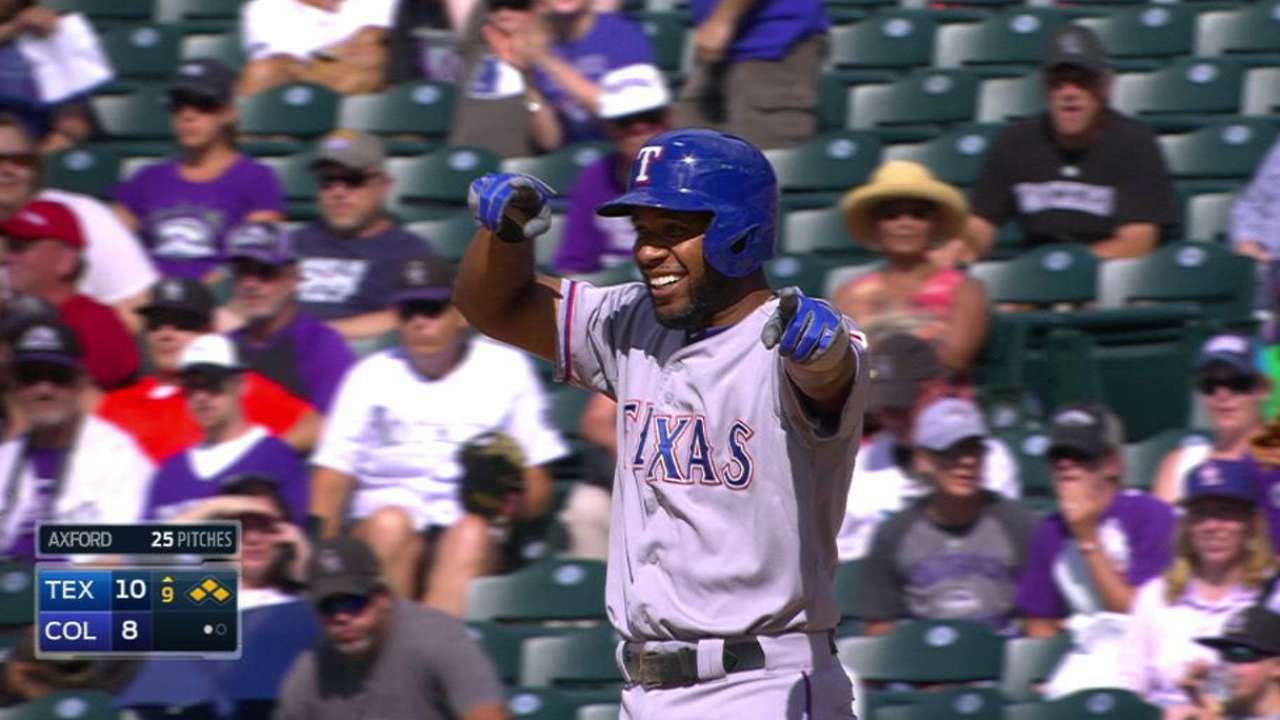 "This is a tough ballpark," Rangers manager Jeff Banister said. "If you get the ball in the air, more chances than not, it doesn't land in a positive place. These guys can hit the ball out of the ballpark, and they know how to use their ballpark."
Scheppers has allowed nine runs over 4 1/3 innings in his past five outings.
"I still have faith in Tanner," Banister said. "Tanner has got electric stuff. He is still going to be there in the eighth inning and the seventh at times. I haven't lost any confidence in Tanner."
T.R. Sullivan is a reporter for MLB.com. Read his blog, Postcards from Elysian Fields, follow him on Twitter @Sullivan_Ranger and listen to his podcast. This story was not subject to the approval of Major League Baseball or its clubs.