Prospect Dahl finding stride in return
Outfielder glad he decided to have ruptured spleen removed instead of repaired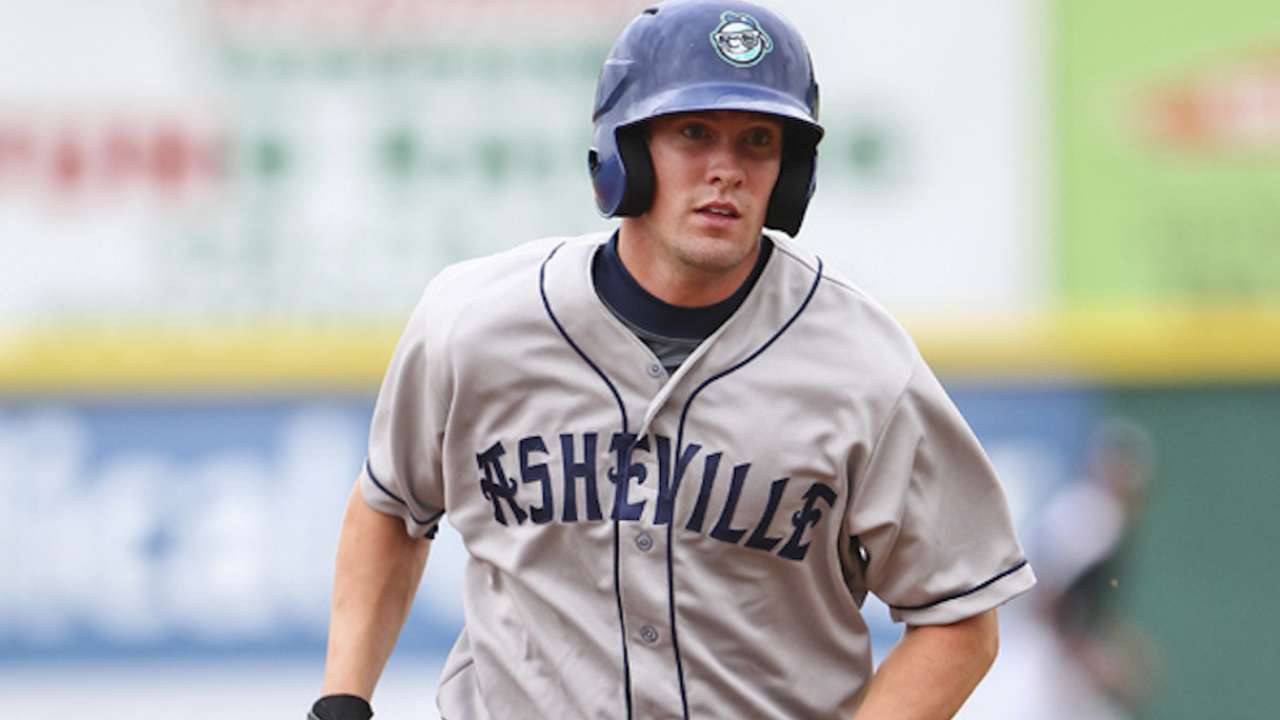 DENVER -- Rockies outfield prospect David Dahl, the team's first-round pick in 2012, left his spleen behind some time ago. But when he returned to Double-A New Britain, he brought his hitting stroke with him.
Dahl, who suffered a ruptured spleen when he collided with a teammate while chasing a fly ball on May 28 and had the organ removed days later, is 9-for-23 (.391) with three doubles and three RBIs in six games since his return. The hot streak includes a 3-for-5 performance with two doubles and two RBIs Wednesday in the Rock Cats' 9-5 loss to Binghamton.
The comeback, after playing six rehab games at Short-Season Class A Boise, is proof that he made the right choice by opting for the splenectomy. At first, the discussion centered on repairing the spleen.
"It was the smartest decision to get rid of it, because if I'd kept it, I would have had to miss the rest of the season, and then I'd have had to wear some protective stuff," Dahl told the Bristol (Conn.) Press newspaper. "Now I go out and play and not worry about it."
Thomas Harding is a reporter for MLB.com. Follow him on Twitter @harding_at_mlb, and like his Facebook page. This story was not subject to the approval of Major League Baseball or its clubs.