Pirates' offense too top-heavy against Royals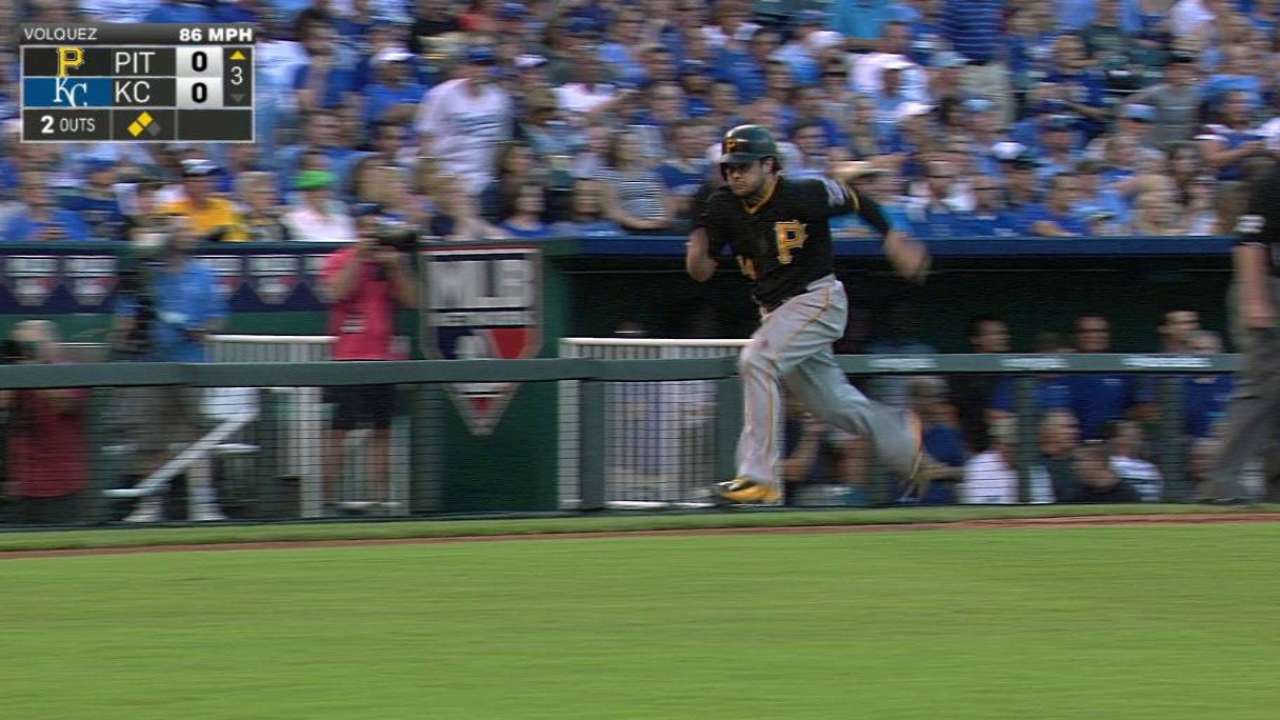 KANSAS CITY -- There were a lot of sidebars as the Pirates ended a deflating 1-5 second-half-opening trip with Wednesday night's 5-1 loss to the Royals.
But the recurring mainbar was a struggling offense that is reinforcing the belief the Bucs don't have the kind of depth that can ride out key injuries.
The extended loss of regular players is something the Pirates pretty much were able to avoid in the playoff-bound 2013-14 seasons. That is not the case now, with third baseman Josh Harrison (surgery for torn left thumb ligament) and shortstop Jordy Mercer (Grade 2 sprain of the left ACL) both out for about six more weeks.
Asked whether the guys in the clubhouse are looking at the front office to provide some help before the July 31 non-waiver Trade Deadline, second baseman Neil Walker said, "I hope so. We have some obvious needs, with the injuries that have come our way."
"That said, we have to do a better job collectively. It's never a good time to have multiple core guys out, and when you aren't scoring runs, it makes things difficult."
That was an interesting word choice, "collectively." On Wednesday night, the Pirates' attack was just the opposite: The top of the lineup comprised of regulars (Gregory Polanco, Walker, Andrew McCutchen, Starling Marte, Jung Ho Kang) went 8-for-19; the bottom four of fill-ins (Travis Ishikawa, Chris Stewart, Jaff Decker, Pedro Florimon) went 0-for-14.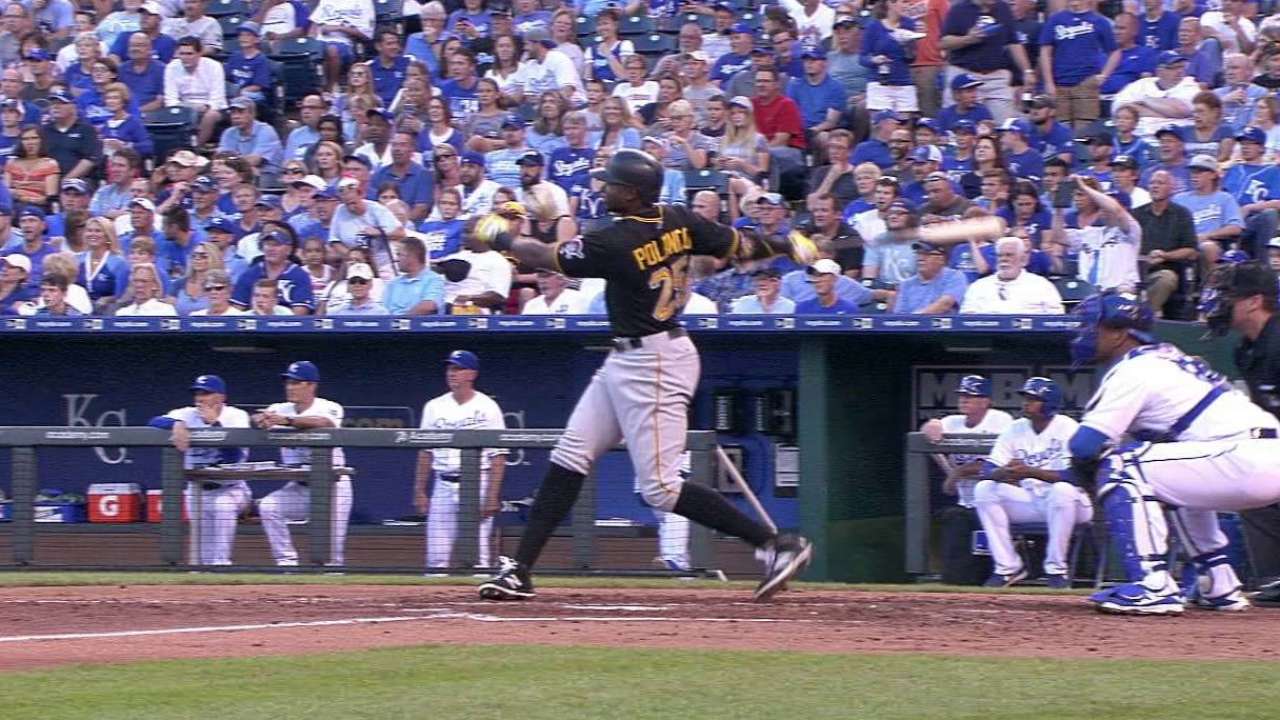 Obviously, then, the Bucs couldn't follow through on any threats against Royals starter Edinson Volquez.
"We had some early chances on offense. Three innings in a row, we had two runners on, and came away with one run (on Walker's sacrifice fly)," said manager Clint Hurdle, who would never use depleted lineup as a crutch.
"I don't even go there, I never have as a manager," Hurdle said. "You play with the men you got. We got enough guys to do things, to win games. You just gotta go. It's what the league, the season demands -- and what we demand of each other."
One reason for a manager to assume such a stance is that bemoaning circumstances is anathema. But another reason is avoiding the impression of desperation, which could drive up the price of possible trade targets.
A perusal of recent box scores is enough to grasp the need. The Bucs scored 19 runs on the six-game trip -- 10 of them in the lone victory here on Monday night. Although the offensive enigma has been season-long -- the Pirates have now topped out at two runs in 37 of their 93 games -- it appears aggravated without the energy of Harrison and the heating bat of Mercer.
What results is a narrow margin of error for pitchers, which Charlie Morton crossed on Wednesday night with his final pitch, yanked by Mike Moustakas for a three-run homer that iced the Royals' four-run seventh.
"I probably had the best stuff I've had all year," Morton said of the overall experience. "That last inning ruined an otherwise good outing. That seems to have happened a lot this year."
Tom Singer is a reporter for MLB.com and writes an MLBlog Change for a Nickel. He can also be found on Twitter @Tom_Singer and on his podcast. This story was not subject to the approval of Major League Baseball or its clubs.