Volquez a shot in arm for weary Royals' bullpen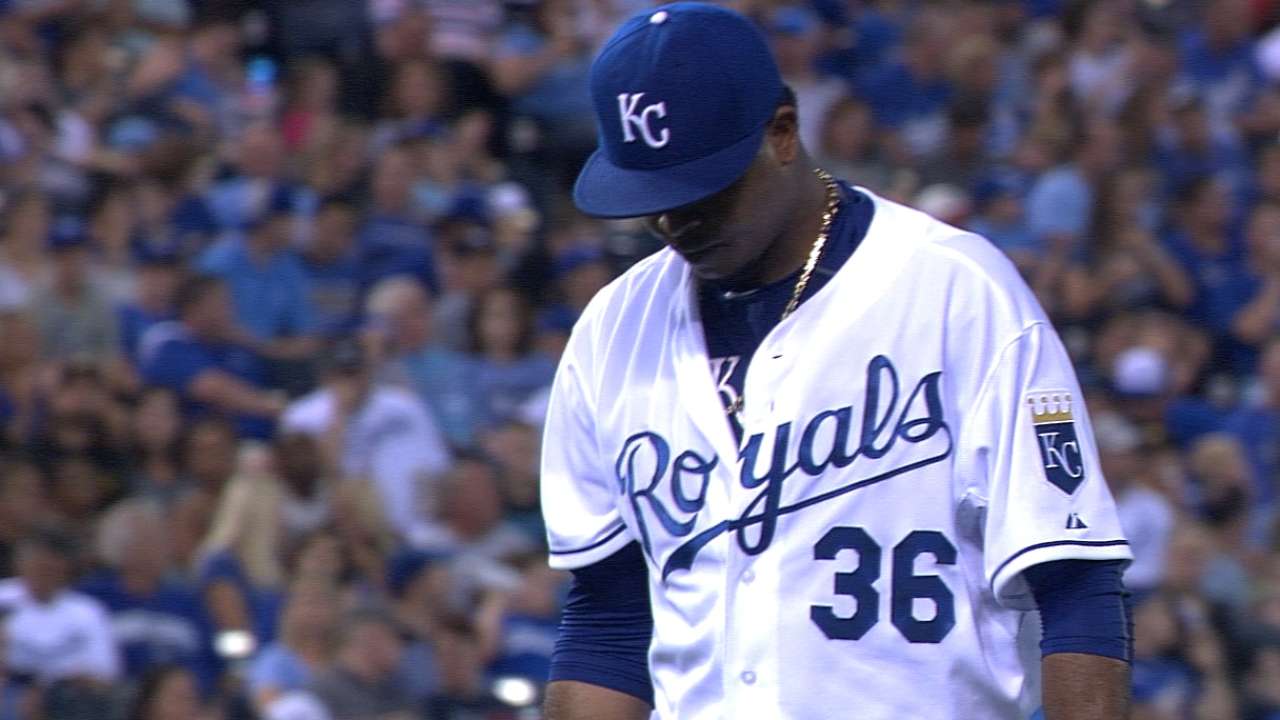 KANSAS CITY -- Make no mistake. Royals right-hander Edinson Volquez wanted to pitch a complete game.
"Oh, man. I got those two easy outs in the eighth," Volquez said, "and then they got two hits, but I thought I could make it."
But then manager Ned Yost strolled to the mound and called for reliever Wade Davis, who ended the threat and the Royals went on to a 5-1 win over the Pirates on Wednesday night.
"I was disappointed," Volquez said, "but then Ned said, 'Hey, listen to the crowd as you're leaving.'"
Volquez, who threw 97 pitches, did just that and a thundering applause erupted from another sellout crowd at Kauffman Stadium as he headed to the dugout, an appreciation for a gutty effort when the Royals' weary bullpen really needed a lengthy outing from a starter.
"It felt good, hearing that," Volquez said. "We come to the park every night and we see those thousands of people. It feels good."
A long night of bullpen work on Tuesday left Yost and the Royals needing Volquez to go deep. He lasted 7 2/3 innings against his former team and gave up eight hits and one run, while striking out eight.
"I thought everything was working," he said.
Volquez is normally not a lover of strikeouts.
"How many did I get? Eight?" he asked, smiling. "Wow. I'll take it. Sometimes I needed them.
"But just to get the win tonight, that was really good. That's a good team we beat."
Jeffrey Flanagan is a reporter for MLB.com. Follow him on Twitter at @FlannyMLB. This story was not subject to the approval of Major League Baseball or its clubs.