Dyson delivers another clutch hit for Royals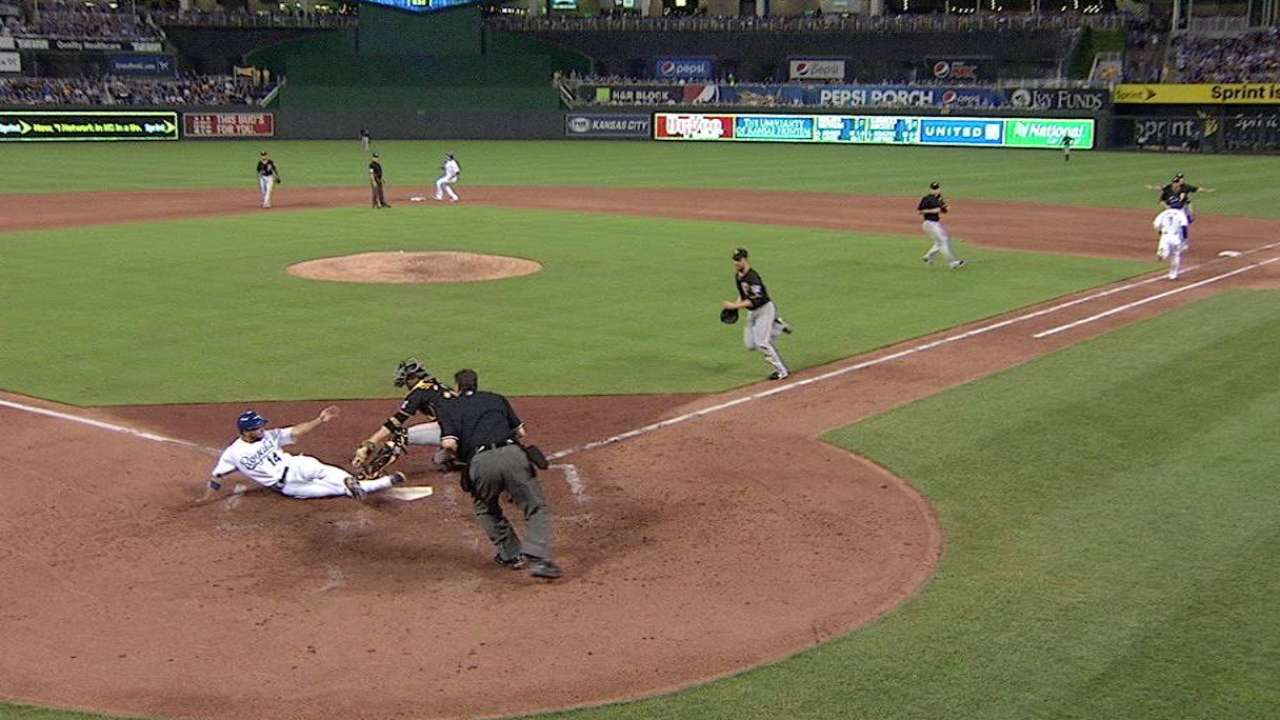 KANSAS CITY -- In the Royals' dugout, everyone to a man knew that Jarrod Dyson would be bunting in what became the decisive four-run seventh inning that lifted Kansas City to a 5-1 win over Pittsburgh on Wednesday night.
"That's not even a situation where we have to call a play," manager Ned Yost said. "[Dyson] can do that any time the situation allows it."
With the score tied at 1 and runners on the corners with one out, Dyson dropped down what essentially was a safety squeeze toward the first-base line. Omar Infante, the runner on third, broke for the plate the moment he saw the bunt hit the ground. Infante beat the throw to home.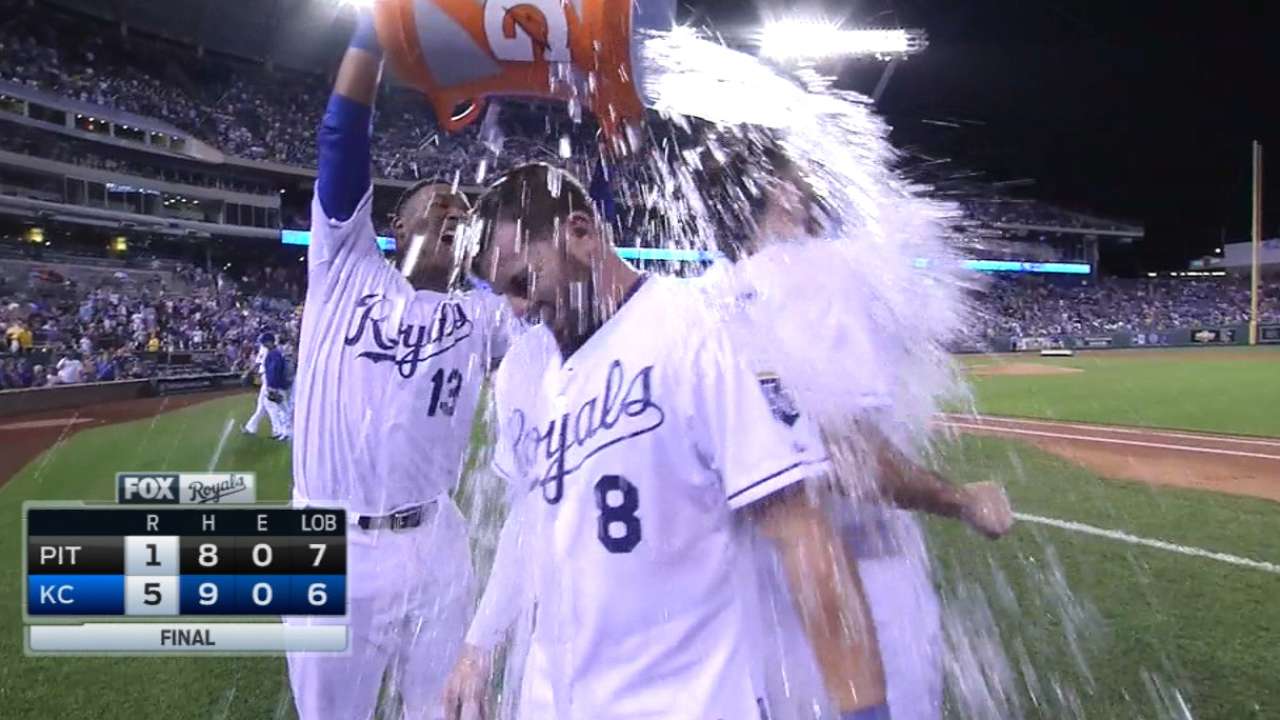 "I knew I'd have to be ready for that play," Infante said. "He's a good bunter."
The Pirates challenged the safe call, but it was confirmed by a replay review.
"I was safe. Pretty positive," Infante said.
The RBI single gave the Royals a 2-1 lead and Mike Moustakas later added a three-run homer to cap the frame.
It was the second straight night that Dyson provided the damaging hit. He lined a two-run single to help the Royals earn a 3-1 win on Tuesday.
"I'm just doing what I can to help," Dyson said. "You just keep moving the line."
Unlike Tuesday night in a similar situation, this time Dyson thought a bunt was the better move to get the runner home.
"You just go by the pitch you get," Dyson said. "In that situation, I'm just trying to get the bunt down quickly so the runner can read it. We work on it all the time.
"And Omar did a great job of reading and getting home."
Yost was especially proud of Dyson's execution, not to mention Alex Rios' hit-and-run single that moved Infante to third.
"That's pretty much who we are," Yost said. "We execute pretty well most nights."
Jeffrey Flanagan is a reporter for MLB.com. Follow him on Twitter at @FlannyMLB. This story was not subject to the approval of Major League Baseball or its clubs.