Key things to watch for in today's games
Kershaw's scoreless streak on line; Price's final start as Tiger?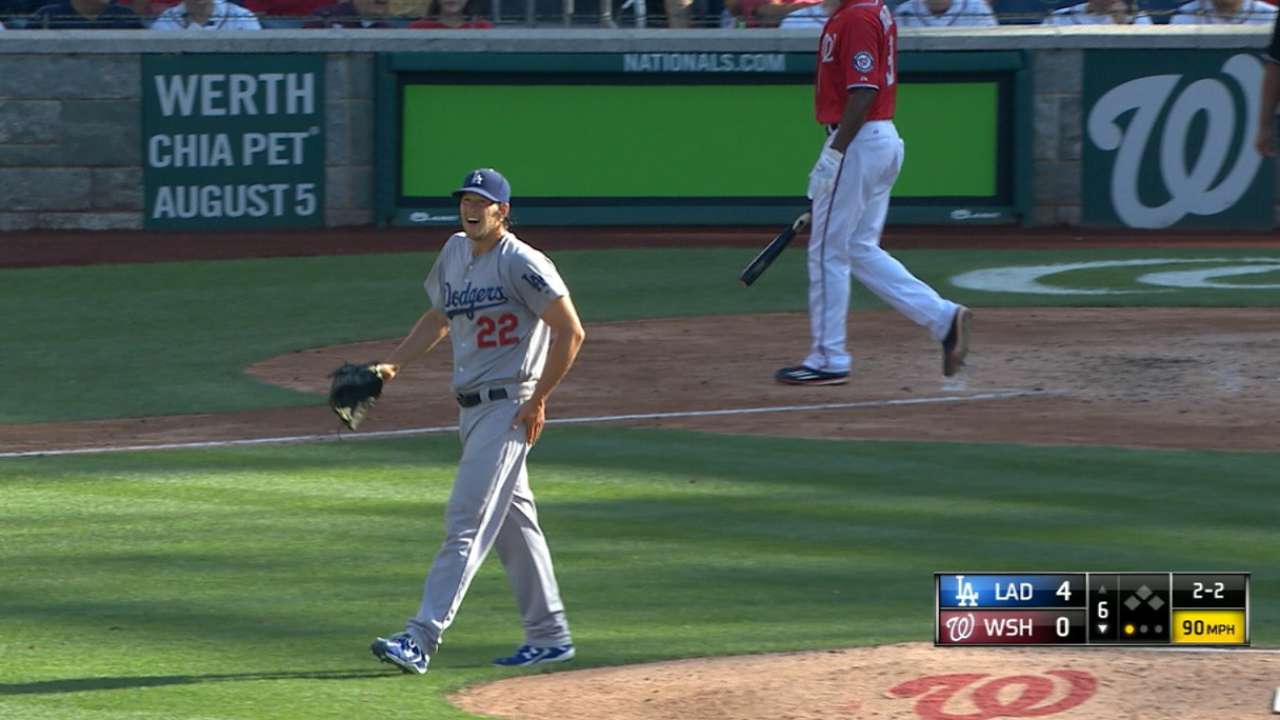 Clayton Kershaw is rounding into sensational form. Kershaw, the Dodgers' ace and the two-time defending National League Cy Young Award-winner, will take a scoreless streak of 20 innings into Thursday's start against the Mets. Kershaw was named NL Co-Player of the Week on Monday.
The southpaw's torrid stretch of pitching actually goes back to the beginning of June. Kershaw has registered a 1.51 ERA and has held opposing hitters to a .179 average in his last nine outings. The 27-year-old has gone four starts without allowing a home run, his longest stretch of the season.
The Mets will counter with Bartolo Colon, who's working through a stretch in which hitters have raked him over the coals. Colon is 0-4 with a 6.18 ERA in his last five starts, and he's given up at least six earned runs twice in that span. For the season, six of Colon's nine victories have come at Citi Field.
Here are a few other matchups and games to look forward to on Thursday:
Tanaka Time, BAL @ NYY, 1:05 p.m. ET
The Yankees have forged a tidy lead in the American League East, but they'll have to fend off Baltimore and the rest of the division's challengers over the next two months. Masahiro Tanaka will get the ball for the Yankees on Thursday, and he'll be matched against veteran Ubaldo Jimenez for the Orioles.
Tanaka has gone 6-3 with a 3.65 ERA in his first 12 starts this season, and he's 2-0 with a 3.05 mark over his last three outings. The right-hander has allowed at least three earned runs in half of his starts, and he's given up 12 home runs after surrendering 15 homers in 20 starts as a rookie last year.
Jimenez, meanwhile, is enjoying a mild renaissance for the Orioles. The 31-year-old pitched to a 4.81 ERA last season, but he's been much better this year, notching a 7-5 record and a 3.29 ERA. Jimenez has struggled on the road, though, posting a 2.06 ERA at home and a 4.34 ERA in away games.
Available Arms, SEA @ DET, 1:08 p.m. ET
David Price recently learned that he might be on the market again. Price may be moving on from Detroit at the July 31 non-waiver Trade Deadline, but he'll be able to choose his ultimate destination in the offseason as a free agent. Price, a five-time AL All-Star, has logged a 9-3 record and a 2.32 ERA in 19 starts.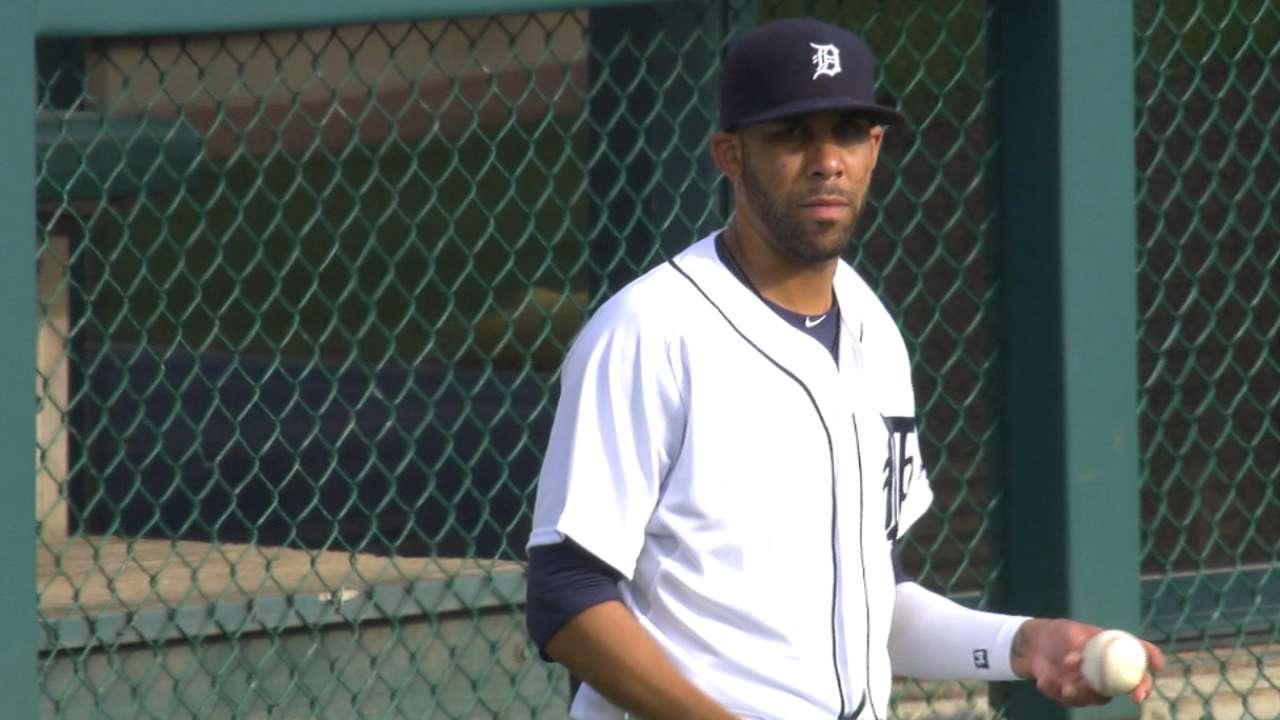 The left-hander was acquired by Detroit from Tampa Bay at last year's Deadline, and there are rumors that he could be moving to another contender in the next eight days. Price has been extremely consistent over the last four seasons, and he has a 2.93 ERA over his last 111 starts.
The Mariners have their own valuable veteran, Hisashi Iwakuma, on tap for Thursday's game. Iwakuma missed 10 weeks this season due to a strained lat muscle, but he has a 1.32 ERA over his last two starts. The 34-year-old has registered a 40-21 record and a 3.21 ERA in four years with Seattle.
Local Showdown -- KC @ STL, 7:15 p.m. ET
The Royals and Cardinals may be neighbors, but they also have great odds to meet up in this year's World Series, which would be a rematch of the 1985 Fall Classic. St. Louis and Kansas City can boast of the top two records in baseball, and they'll get to measure themselves up close against a potential championship rival Thursday night in St. Louis in a makeup game for a June 14 rainout.
Veteran Chris Young has been solid for the Royals this season, posting an 8-5 record and a 3.03 ERA in his first 20 outings. Young has made six career starts against St. Louis, and he has a 1-3 record and a 2.93 mark in those games. Young has managed a 1.84 ERA in 10 road games this season.
The Cardinals have John Lackey scheduled for Thursday. Lackey is 8-5 with a 2.90 ERA this season, and he's given up 10 home runs in his first 19 starts. The right-handed veteran threw seven innings and allowed 10 hits in his last outing, but he also held the opposition to one run and took the victory.
Spencer Fordin is a reporter for MLB.com. This story was not subject to the approval of Major League Baseball or its clubs.