Johnson sent down to make room for Kelly
Southpaw allowed four runs over 4 1/3 innings in debut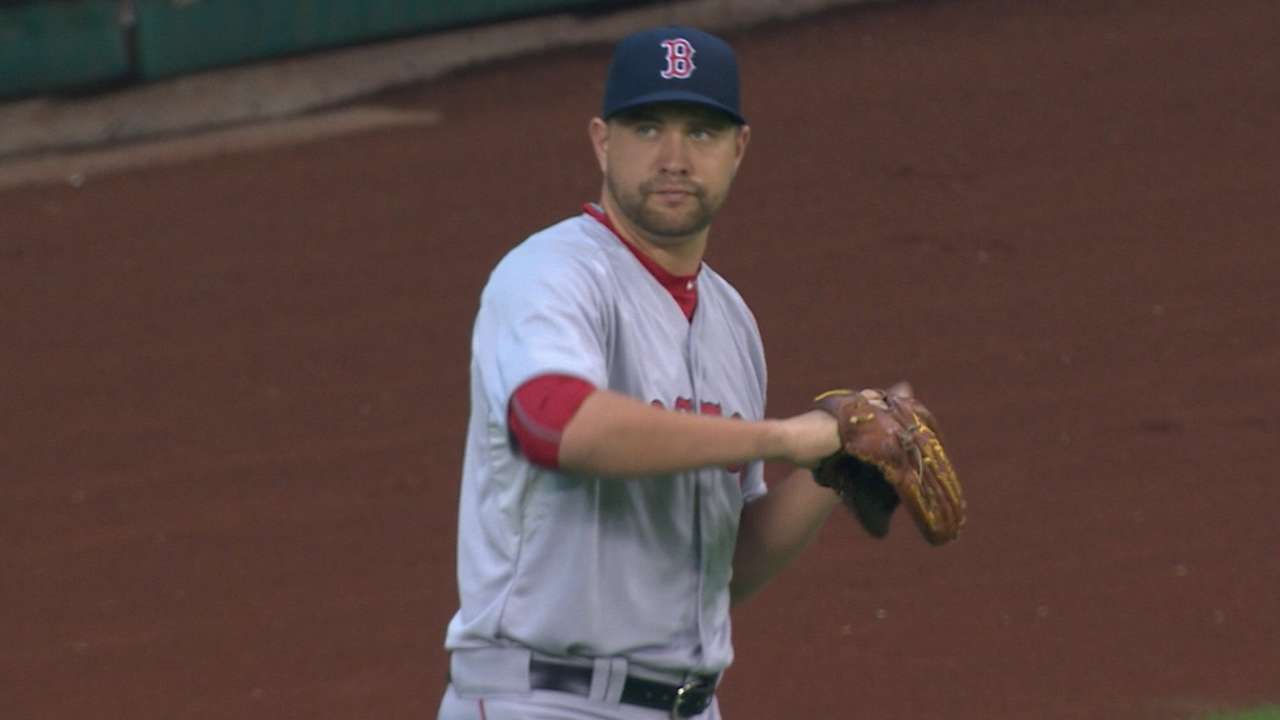 HOUSTON -- Twenty four hours after he was preparing for his first Major League start, lefty Brian Johnson was packing his bags for a return trip to the Minor Leagues.
The Red Sox needed a roster spot so Joe Kelly could make his return from Triple-A on Wednesday, and the recent lack of innings from the rotation meant that Johnson was the pitcher who had to go.
If the bullpen had been more rested, perhaps Johnson could have stayed for another turn in the rotation and reliever Noe Ramirez would have been the one sent down.
The Red Sox are confident Johnson will return at some point in the near future, though he had mixed results (4 1/3 innings, four hits, four runs, four walks) while taking the loss in his debut.
"Oh, I think we'll see him again," said Red Sox manager John Farrell. "When that is remains to be seen. I thought he threw a very good curveball last night; he threw a lot of them. He's got at least one game of first-hand experience that will be part of his transition."
The Red Sox need a starter for Sunday's game against the Tigers, but Johnson is now out of the running because the option to Pawtucket means he has to stay there for a minimum of 10 days.
Knuckleballer Steven Wright is eligible to return because his start against the Angels on Monday was as the 26th man on the roster for a doubleheader.
Ian Browne is a reporter for MLB.com. This story was not subject to the approval of Major League Baseball or its clubs.