Davis hopes for more chances in CF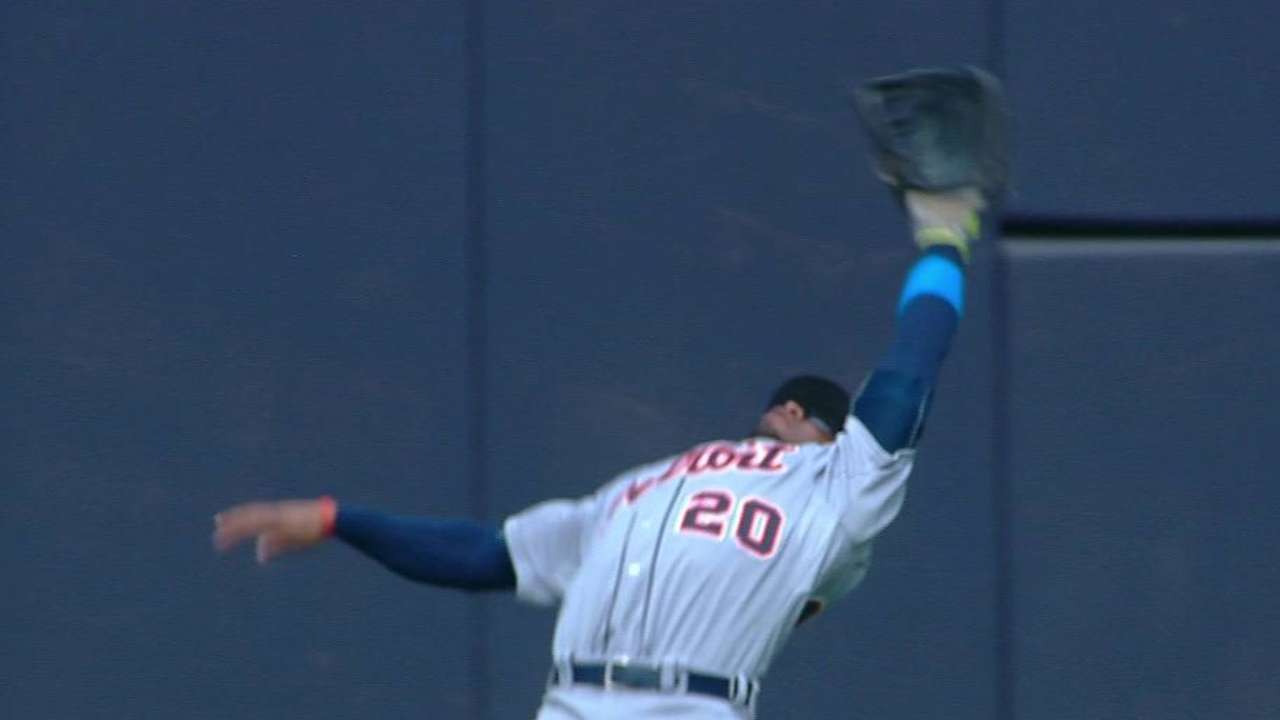 DETROIT -- J.D. Martinez's vast defensive improvements this year, according to Tigers manager Brad Ausmus, have been a product of consistent playing time in right field.
That's a luxury Rajai Davis hasn't enjoyed this season. The center fielder is the preferred option against left-handed pitchers, but he has started just 42 of Detroit's 94 games and has struggled defensively.
According to Baseball-Reference, both Davis and Anthony Gose are below-average center fielders based on the number of plays made, but it doesn't take advanced metrics to see Davis often takes poor routes to balls.
That's why, as first detailed by SB Nation's Catherine Slonksnis, Davis has been taking advice from Gose to improve his route-running.
"He's the man out there," Davis said Wednesday of Gose. "He's just smooth -- he's a natural. It comes easy to him, but the good thing is, he's able to explain what he does."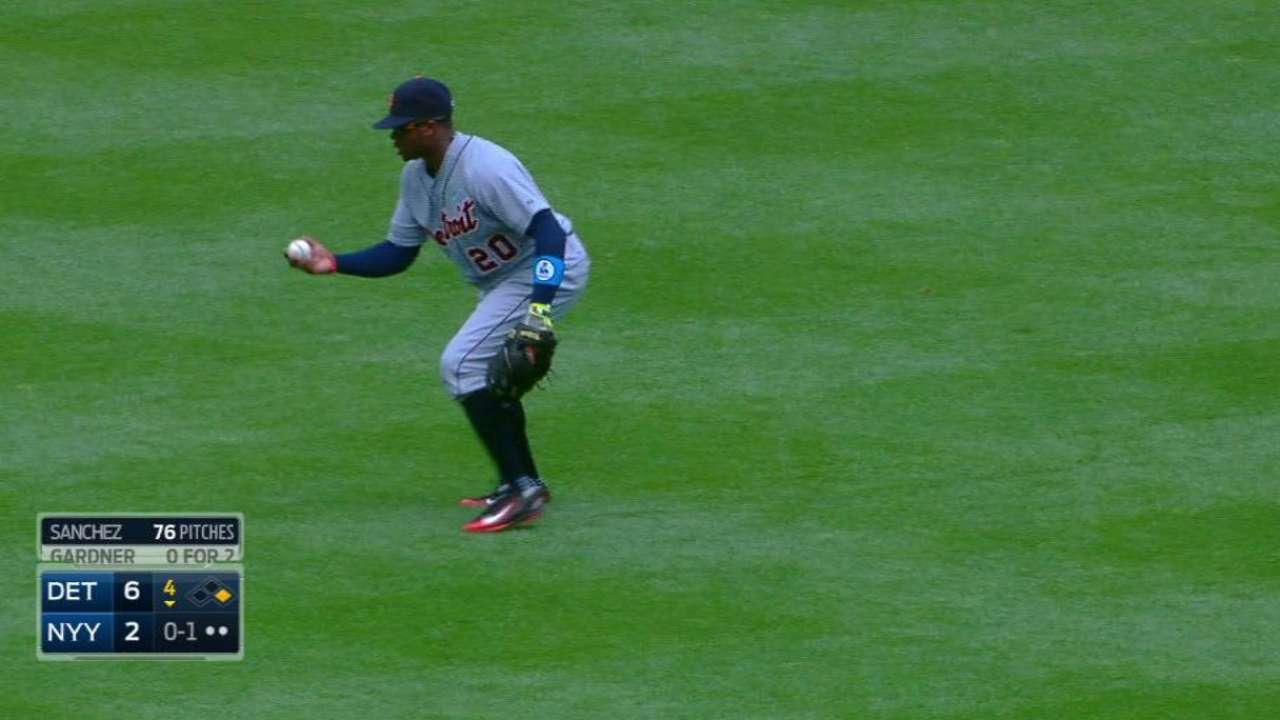 Gose has instructed Davis to relax and to trust in his speed, and also to focus on keeping his eye on the ball to ensure a more efficient route.
The issue, Davis says, is he hasn't received many opportunities to implement those lessons in pressure situations; Wednesday marked just his sixth start this month. He has also played in 18 games at the corner outfield positions, meaning he sees the ball off the bat differently and has to take different angles.
"The more you play, the more opportunity you have to get better," Davis said. "If you want to get better, you will. And I want to get better, but it's tough to get better if you're not consistently working on it."
Over the course of his 10-year career, Davis has spent more time at center field than anywhere else. But during last season, his first with the Tigers, he was usually used in left field.
And while allowing Davis to re-familiarize himself with center field on the fly isn't a priority for Detroit right now -- at 46-47 entering Wednesday, they're simply fighting to stay reasonably close to the American League Central-leading Royals -- the center fielder wishes he had more chances to improve.
"When you play, that's really your only opportunity to get better, because you're in pressure situations during games," he said. "It's tough to imitate or mimic those pressures -- those different situations -- in practice. With the adrenaline and all the people watching and all that, it's a challenge to replicate that in practice. The more you play, the more opportunity you have to get better."
Alejandro Zúñiga is an associate reporter for MLB.com. Follow him on Twitter @ByAZuniga. This story was not subject to the approval of Major League Baseball or its clubs.