Rumor roundup: Hamels staying or going?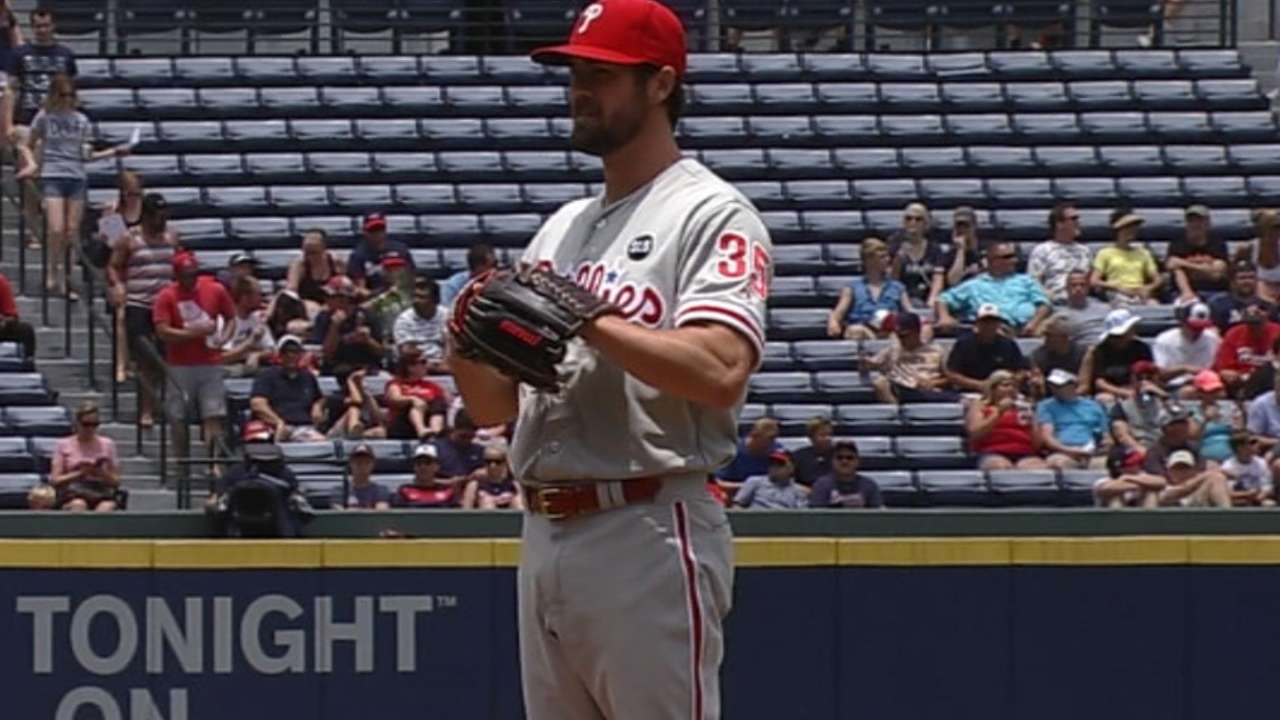 Though no big moves have been made just yet, that could change with the non-waiver Trade Deadline looming just more than a week away.
With only nine days left for contenders to make their moves, here's a look at some of the top rumors circulating around the league on Wednesday:
• One of the most talked about -- and unpredictable -- trade targets continues to be Phillies ace Cole Hamels. Hamels, who has been at the center of seemingly endless trade rumors, remains without a clear-cut suitor with the deadline just more than a week out. The latest report from ESPN.com's Jayson Stark says some executives would be shocked if Hamels remains in a Phillies uniform beyond the non-waiver Deadline, while others believe it's entirely possible he yet again goes unmoved.
If the former proves to be true, the obvious question is where will he end up? That same report suggests that the Phillies remain in talks with approximately "a half-dozen teams," though four -- the Cubs, Dodgers, Red Sox and Rangers -- appear to be frontrunners at this time.
• Marlins right-hander Mat Latos may have bolstered his trade value on Tuesday night when he tossed seven shutout innings in a 3-0 victory over the D-backs. It certainly came as a welcomed sight for the Marlins, who fully intend on moving the 27-year-old starter before next week's deadline, according to MLB.com's Joe Frisaro.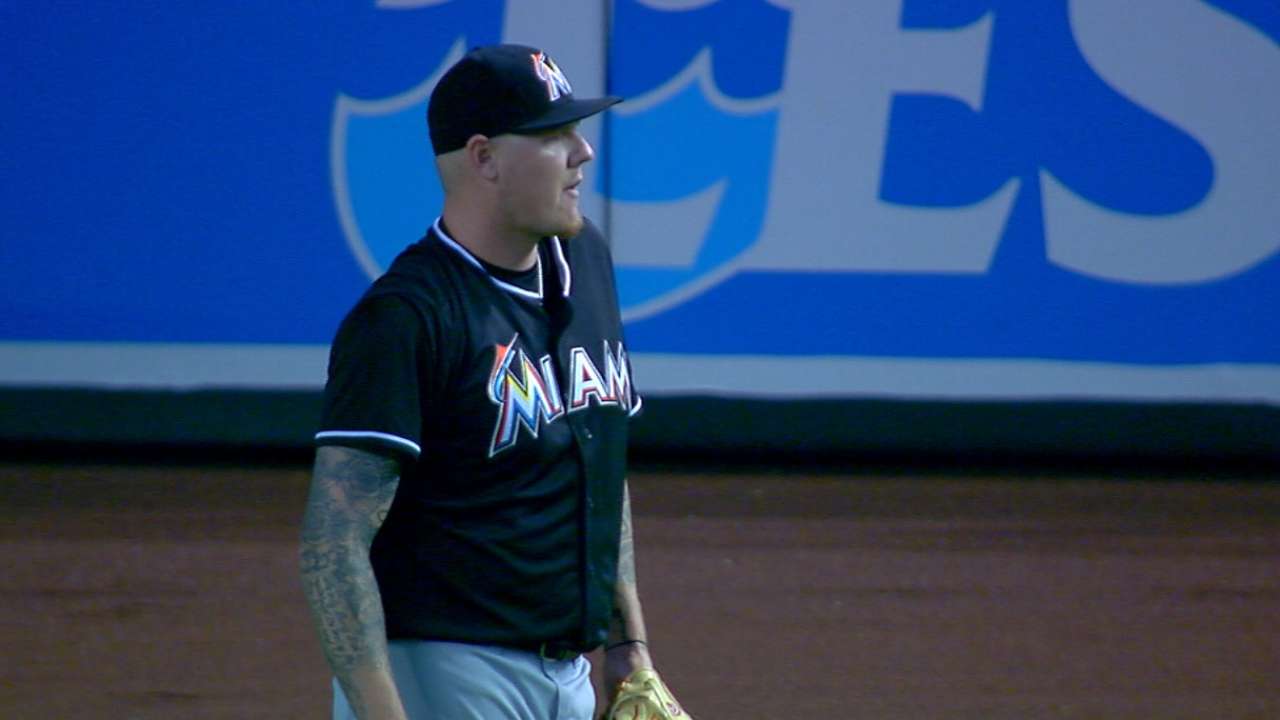 Frisaro reports that the Blue Jays and Cubs could both be potential trade partners when it comes to Latos, while the Jays also have interest in Dan Haren -- another pitcher for whom the Marlins are believed to be fielding offers. That said, Latos appears to be the most likely to find a new home before the upcoming Deadline, while Haren could be moved sometime in August.
• Mike Leake also impressed in possibly his final start in a Reds uniform on Wednesday, limiting the Cubs to just one run off four hits, while striking out six and walking none over eight innings. Leake is just one of a number of Reds players believed to be available, though MLB.com's Mark Sheldon reports that Reds general manager Walt Jocketty has yet to receive any offers to his liking.
"We've been talking with a lot of different people," Jocketty said, "but we haven't been receiving offers that have us wanting to commit."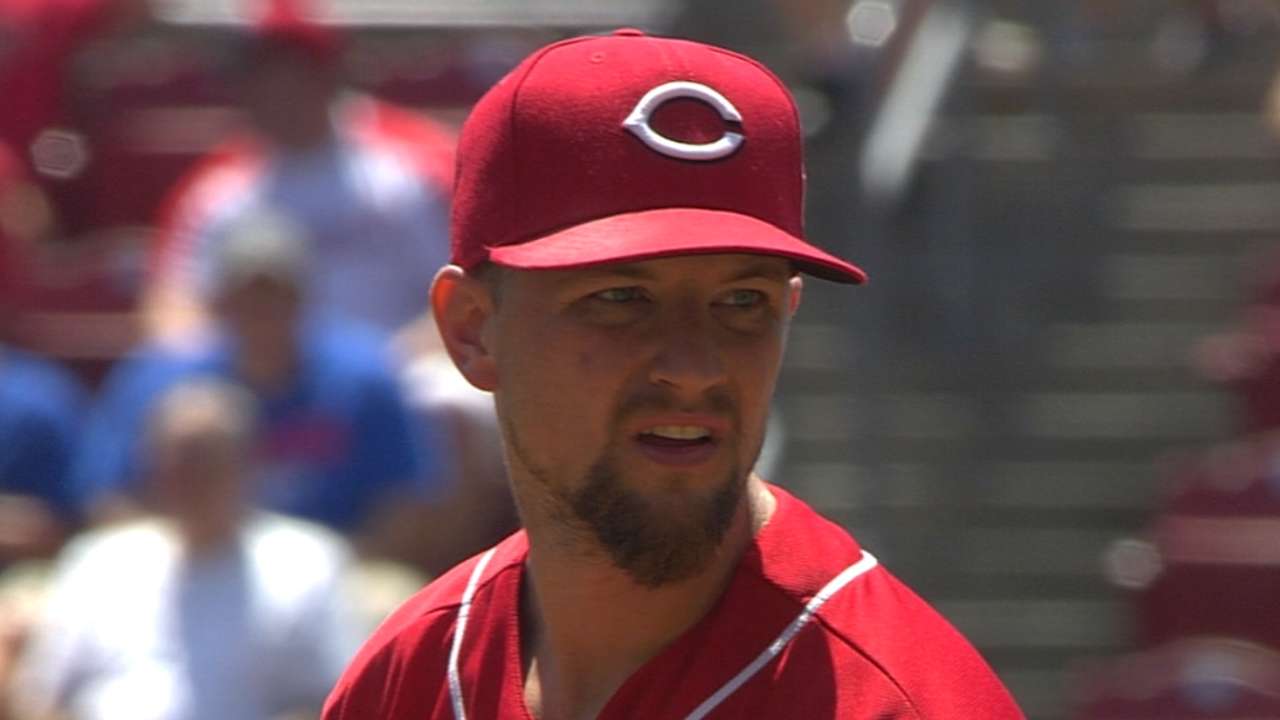 • Orioles vice president and general manager Dan Duquette insisted that the team will be buyers at this year's Deadline. Duquette said that the O's, who fell below .500 (46-47) after a loss to the Yankees on Wednesday, could use more production from their outfield as well as added pitching depth, according to MASN's Roch Kubatko.
This comes after ESPN's Buster Olney tweeted earlier on Wednesday that Baltimore is willing to listen to offers for former first-round pick Kevin Gausman. Though Duquette said the team is not actively looking to trade Gausman, it's apparently not out of the question that he could be included in a deal that helps the O's upgrade in the aforementioned areas.
• The Mets are reportedly a "long shot" to acquire A's second baseman Ben Zobrist, according to Mike Puma of the New York Post. This report comes one day after Ken Rosenthal of FOX Sports tweeted there are no ongoing discussions between the two clubs regarding Zobrist.
Paul Casella is a reporter for MLB.com. Follow him on Twitter @paul_casella. This story was not subject to the approval of Major League Baseball or its clubs.