Trout returns to lineup as Angels' DH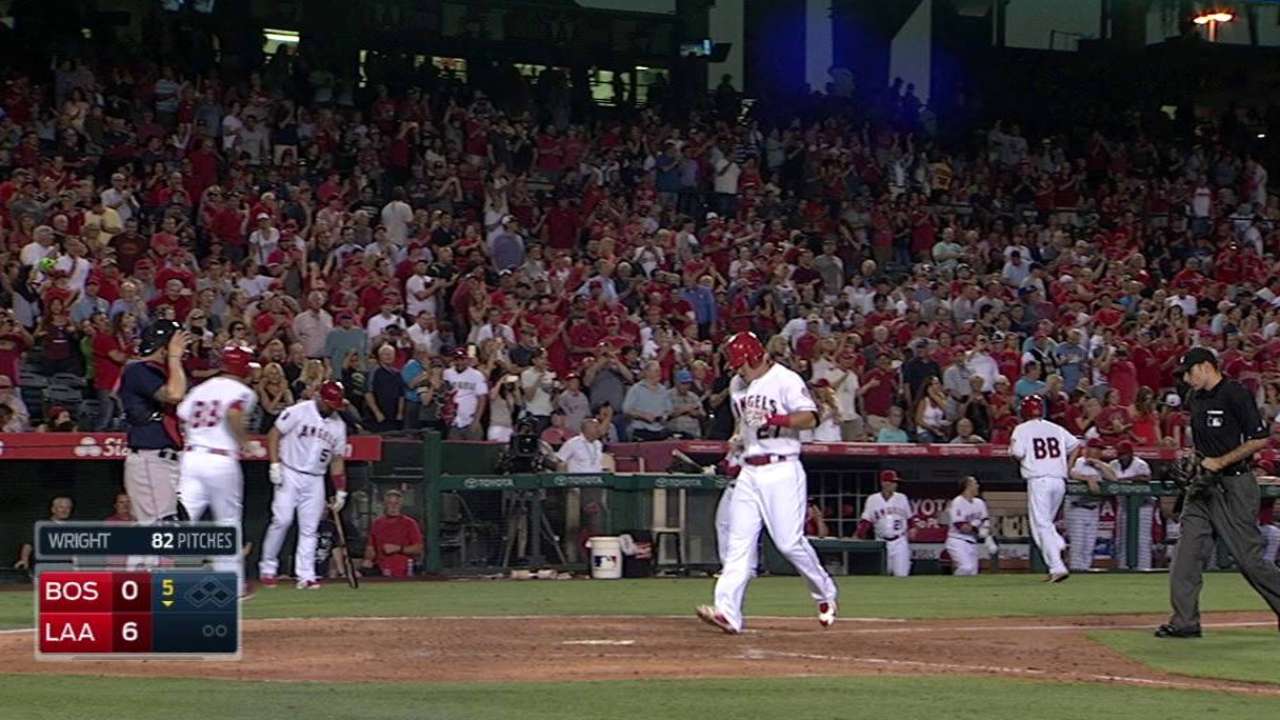 ANAHEIM -- Angels center fielder Mike Trout returned to the Angels' lineup for Wednesday's 5-2 win over the Twins, one day after missing his first game of the season with soreness in his left heel.
Trout, who went 0-for-4 at the plate, started at designated hitter as a precaution, prompting Albert Pujols to play first base and C.J. Cron to sit despite a 4-for-4 game in Tuesday's 7-0 win. Daniel Robertson started in Trout's place in center field, but he was replaced by Trout in the top of the seventh inning.
"It's a lot better," Trout said of his heel Wednesday afternoon. "Once I got loosened up yesterday it felt good. And then today, coming in, it's definitely better."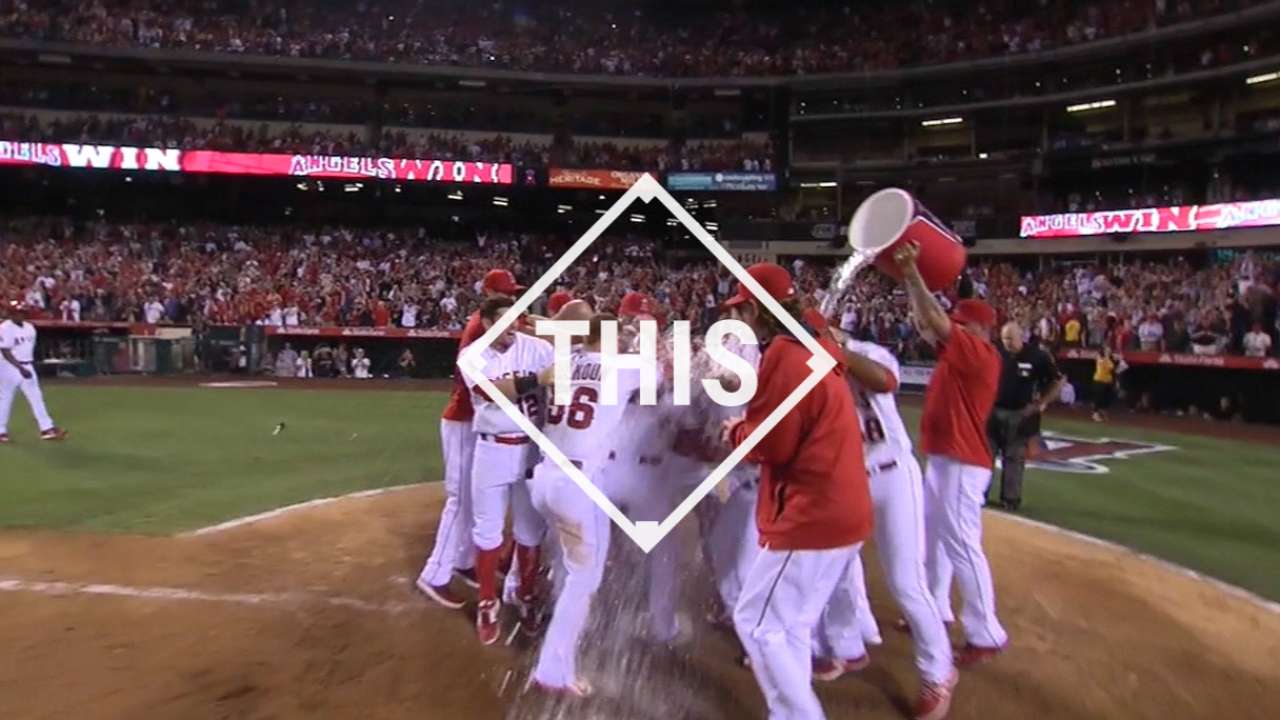 Trout said he still doesn't know what exactly caused the injury, but that it was the most his heel had hurt. He got treatment on Tuesday and Wednesday.
"I woke up and I was in some pain," Trout said of initially feeling the soreness. "It wasn't normal. Good day to rest it yesterday."
The 23-year-old Trout entered Wednesday with a 307/.400/.614 slash line, with 28 homers, 57 RBIs and nine stolen bases.
With Trout out on Tuesday, Pujols started at DH despite being initially scheduled for a day off. With Pujols playing Wednesday as well, Scioscia said he could get that day off Thursday.
"We're gonna wait and see how he comes out of it [Wednesday]," Scioscia said. "Albert, he just wants to play, he's special. We'll talk to him after the game and evaluate it and see if tomorrow's a day that he would need the day. At the very least he would probably DH."
David Adler is an associate reporter for MLB.com. This story was not subject to the approval of Major League Baseball or its clubs.