Blanco's defense a key in Phillies' victory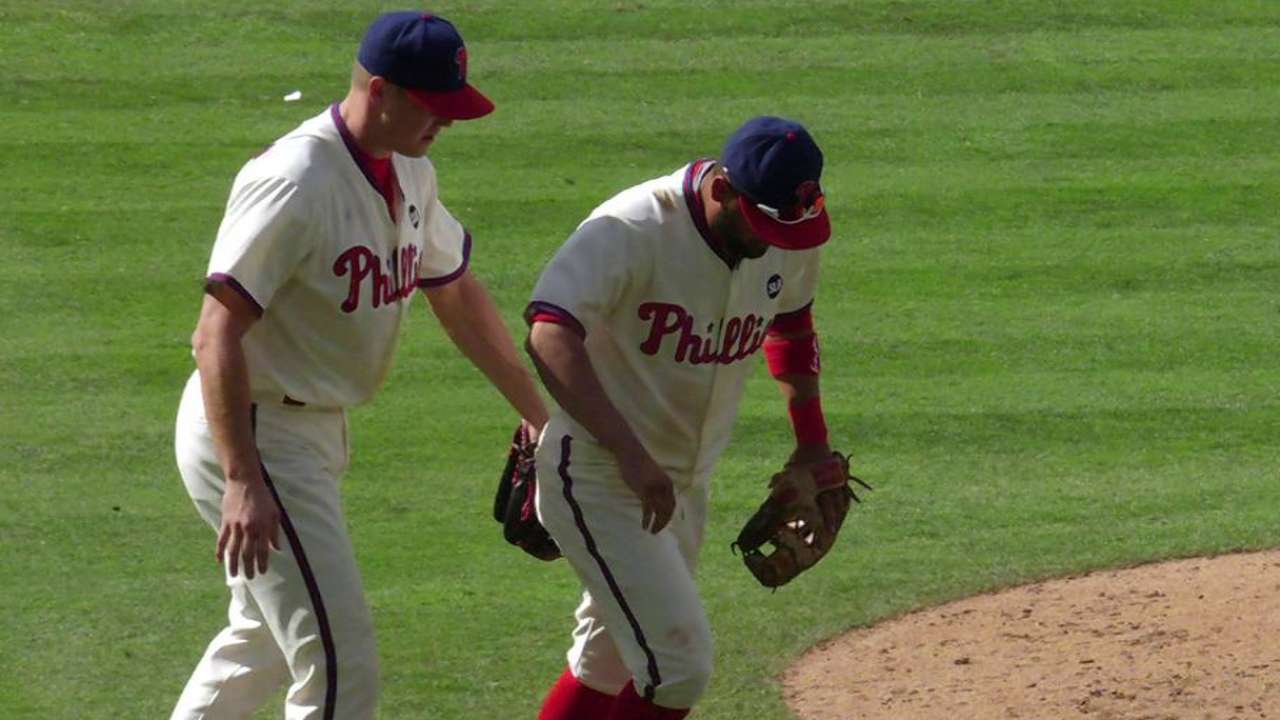 PHILADELPHIA -- Andres Blanco just wants to be like his friends.
Blanco has played in a little more than half of the Phillies' games this season, filling in as a first baseman, a second baseman, a third baseman and a shortstop, but he's barely averaging more than half an at-bat per appearance. So when a day like Wednesday's 5-4, 10-inning win comes around where Blanco sees his name on the lineup card, his main objective is to make his mark on a game the same way his teammates do every day.
"Our starter [Adam] Morgan throws a great game," Blanco said. "Then we end it with Jonathan [Papelbon]. Jonathan we know has already pitched every day. And what have I done? I'm not a part of it."
Regardless of Blanco's contributions, Morgan would've still started the game and Papelbon would've still ended the game. But Blanco's play at third base with the game on the line in the ninth inning was the difference between a win in extra innings and the possibility of a loss in nine innings.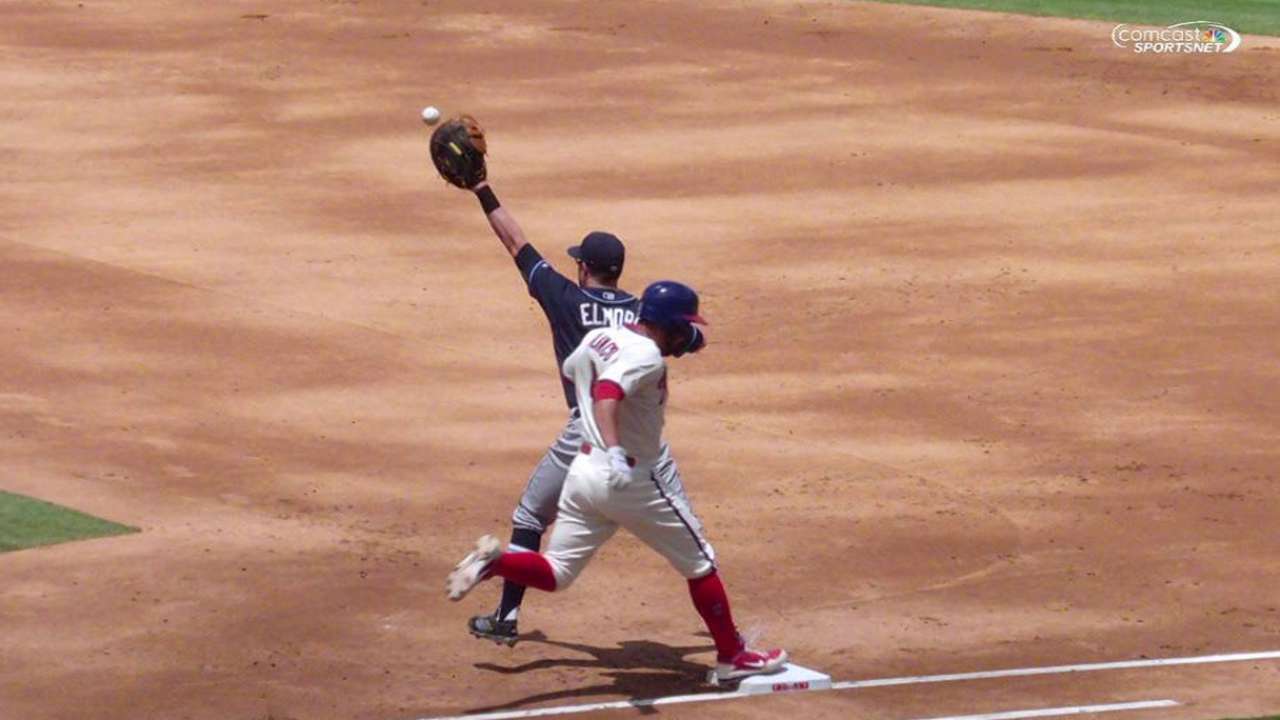 With Papelbon on the mound, Rays second baseman Logan Forsythe on third base and two outs in the ninth inning of a tie game, infielder Jake Elmore squibbed a ball into no-man's land between the mound and where Blanco was at third base.
Blanco instinctively charged in on the ball and grabbed the bouncer with his bare hand. With his forward momentum drawing him toward home, Blanco mustered enough strength to fire the ball to Ryan Howard at first base and catch Elmore by a step.
Given the rare opportunity to make a play, Blanco said he was just fulfilling his purpose.
"I knew it was a tough play, but I always say, 'If I chase a ball and I catch it, I want to be able to make that out because it will be the sacrifice I made and it will be worth it,'" he said. "I'm happy. I'm proud of it."
Phillies interim manager Pete Mackanin, who made the decision to start Blanco for the second straight day to give regular third baseman Maikel Franco some extra days to rest a sore elbow, said he was far from surprised to see Blanco make that play.
"He's a natural out there with great fielding actions," Mackanin said. "He's got Major League experience, played at every position, and he works his tail off. These guys really work at it. He's out there taking extra ground balls. It doesn't surprise me at all because he's a real good defender."
Nick Suss is an associate reporter for MLB.com. This story was not subject to the approval of Major League Baseball or its clubs.