Herrera becomes a hero for Phillies vs. Rays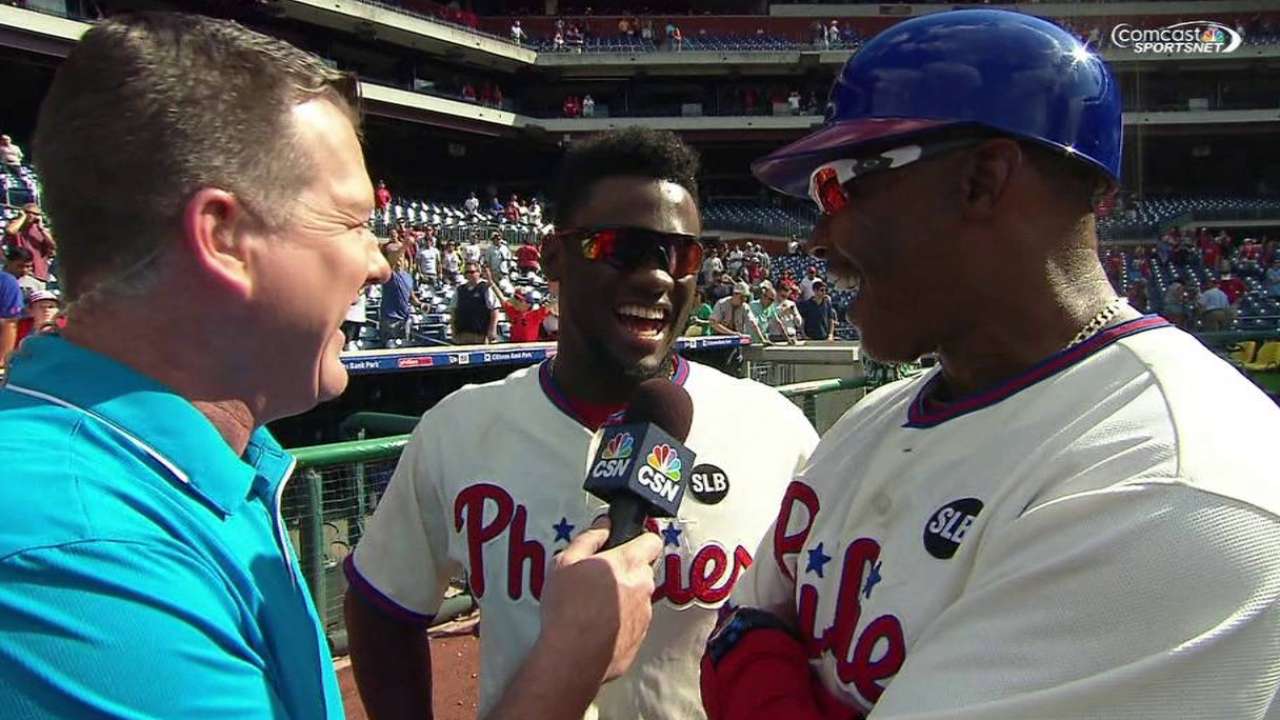 PHILADELPHIA -- Odubel Herrera fought off a game's worth of pitches in a single at-bat.
The rookie outfielder made his way into the batter's box for the first time in Wednesday's 5-4 Phillies win in the 10th inning, pinch-hitting for closer Jonathan Papelbon. Herrera forced Rays closer Brad Boxberger to throw him 11 pitches -- more than half of what Papelbon threw in two innings -- with Herrera fouling off seven pitches to extend the at-bat. On the 11th pitch, however, Herrera found one he liked and, with Domonic Brown on second base, lined the ball into left-center field for the game-winning single.
Herrera said through translator and first-base coach Juan Samuel that he was briefed earlier in the game that he would be the third pinch-hitter used and that he should prepare himself for such an occasion. This gave him time to warm up his bat and his arm down in the cages behind the dugout while the game went on.
For Herrera, the walk-off single might've meant more than just his second-career walk-off hit. Tuesday night, Herrera received some criticism for the lack of effort he exhibited on a groundout to first base during which he walked out of the box rather than ran. To Phillies interim manager Pete Mackanin, Wednesday's hit was redemption.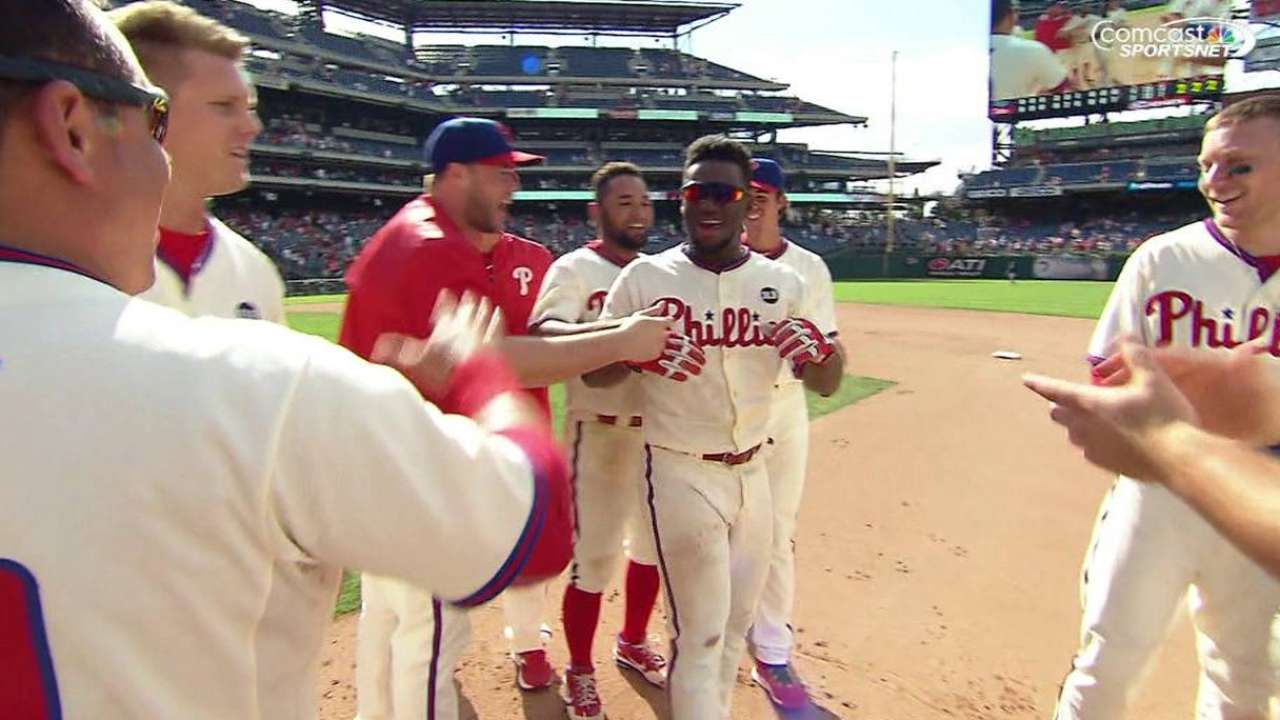 "We had a talk and I let him know that we didn't like what he did," Mackanin said. "Needless to say, that doesn't mean that we're giving up on him or we're down on him. He gives it 100 percent and he works hard. It was almost fitting after we spoke to him that he got the big hit to win the game."
The conversation with Mackanin resonated with Herrera, as he said that his outlook has been changed since Tuesday's events.
"I learned that I need to hustle at all times and never assume that a ball is going to go foul and play hard on a consistent basis," Herrera said. "That's what I need to do."
The RBI single secured the Phillies' fifth win in six games since the All-Star break and their first string of back-to-back series victories since Sept. 1-7 of 2014. With the team energized by both the recent success and the go-ahead hit, players and coaches alike stormed onto the field to chase down and dog pile Herrera in celebration.
Herrera laughed when he was asked which player got to him first. Turns out, it was the man for whom he secured a win.
"Papelbon," Herrera said. "[He doesn't hit] that hard, but it hurts a little."
Nick Suss is an associate reporter for MLB.com. This story was not subject to the approval of Major League Baseball or its clubs.