Syndergaard battles through start vs. Nats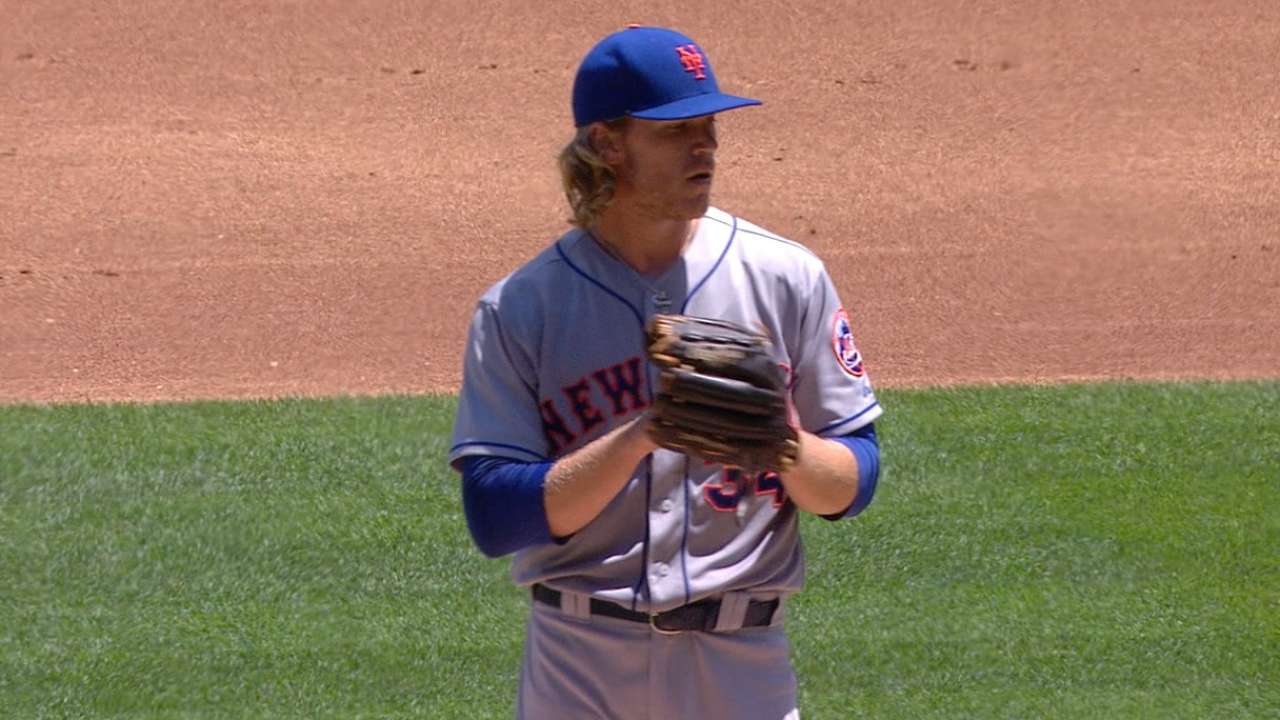 WASHINGTON -- Ten times during Wednesday's 4-3 loss to the Nationals, Noah Syndergaard put runners on base. Nine times he stranded them there, allowing nothing more than Michael Taylor's RBI single in the fourth.
But grading that outing changes with perspective. Whereas manager Terry Collins called it a testament to Syndergaard's fortitude on the mound, the rookie referred to his walk-laden effort as "unacceptable."
"I couldn't really get comfortable," Syndergaard said. "I just had to really battle out there."
Mostly by avoiding the temptation of "pumping fastballs" when he wandered into jams, Syndergaard said, he was able to wriggle out of them. There was the bases-loaded scenario in the second inning, which Syndergaard escaped by inducing a comebacker to the mound. There was the two-on-two-outs jam in the third, which he took care of by generating another ground ball. There was the first-and-third situation he doused after Taylor's single in the fourth, and the leadoff single that went for naught in the fifth.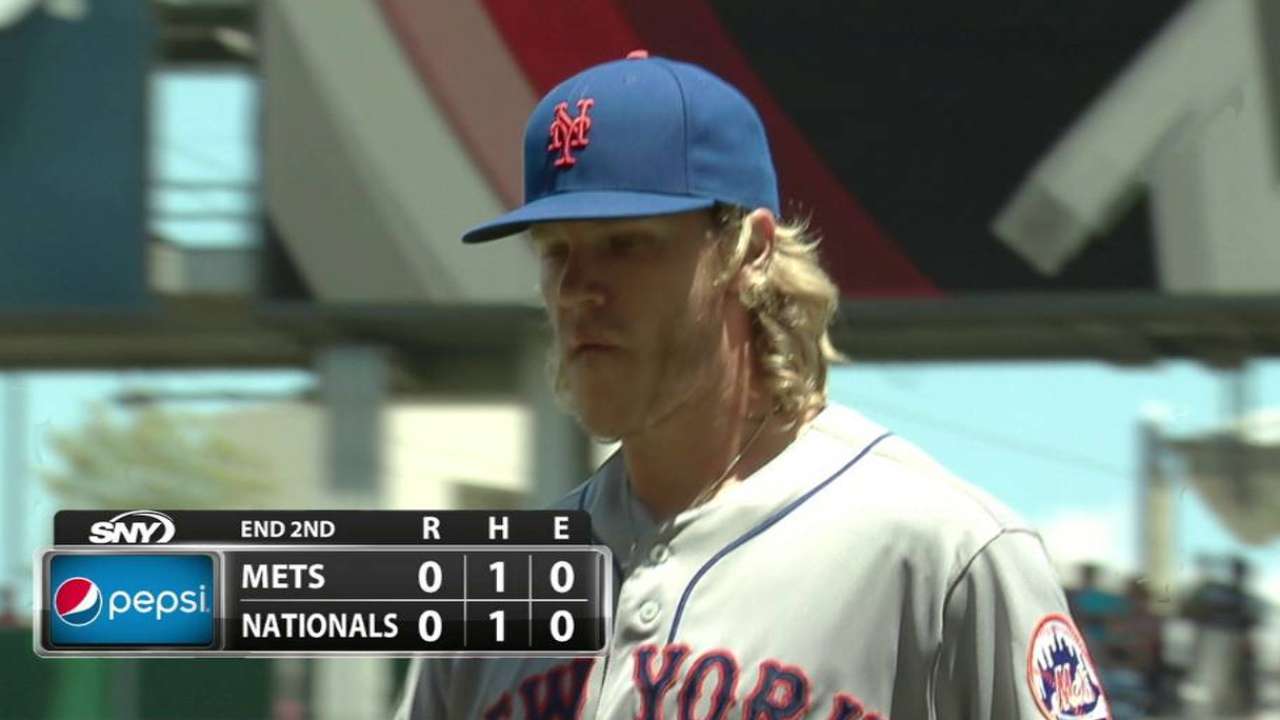 After that inning, Syndergaard returned to the dugout and told Collins that, finally, he was feeling comfortable on the mound.
Collins told him he was done for the day regardless, after throwing many of his 98 pitches in stressful situations. The end result was one run in five innings for Syndergaard, whose ERA actually increased to 1.59 over his last five starts.
"When you've got 10 runners in five innings, you've had to work really hard to get out of it," Collins said. "We're trying to do the best we can to make sure these kids stay healthy, our young pitching, so I thought that was enough."
Anthony DiComo is a reporter for MLB.com. Follow him on Twitter @AnthonyDiComo and Facebook, and listen to his podcast. This story was not subject to the approval of Major League Baseball or its clubs.