Trade talk? Leake tunes it out in superb start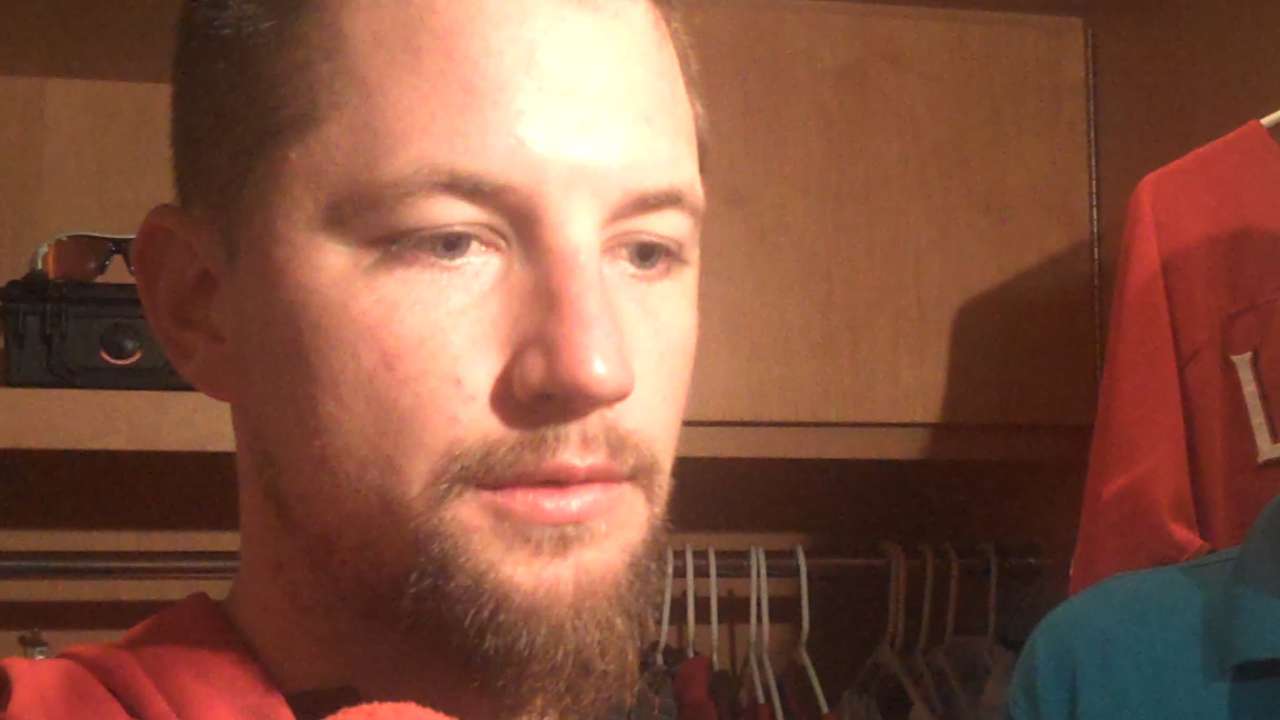 CINCINNATI -- If Wednesday was Mike Leake's final home start in a Reds uniform at Great American Ball Park, he certainly gave the fans something positive to talk about.
One of several Reds players who could be on the way out before the July 31 non-waiver Trade Deadline, Leake pitched eight innings in Cincinnati's 9-1 victory over the Cubs. He allowed one earned run on four hits, with no walks and six strikeouts.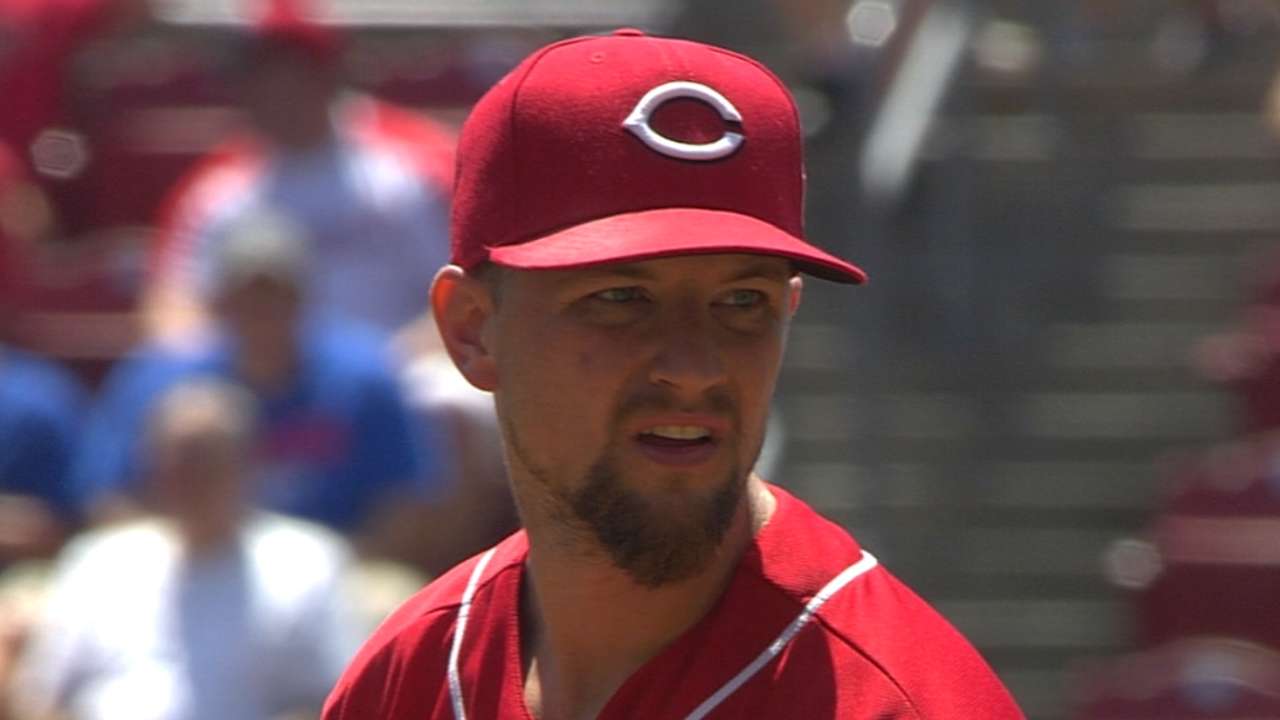 "Each one from here on could be [the last start]," said Leake, who made his professional debut in the Majors against the Cubs on April 11, 2010. "It would be ironic if my first and last was vs. the same team. It is what it is. It's not in my control, obviously. If I'm traded, I'm traded. If I'm not, I'm not."
Typical of an outing where Leake had everything working, he moved quickly. Following Kyle Schwarber's third-inning RBI single for Chicago's lone run and the third hit of the inning, the rally fizzled.
Anthony Rizzo grounded into an inning-ending double play, and Leake retired his final 17 batters in a row.
"I didn't even realize that I did," Leake said. "I was just continuing to make my pitches and trying to keep them off balance and pick apart what they don't like."
It was a key performance for the Reds, who has used the bullpen heavily in recent games to open the second half. On Tuesday, Cincinnati endured a 5-4 loss to the Cubs in 13 innings.
"Big effort. I think he knew it coming in. He's been watching what's going on, especially coming after a 13-inning game. That was big," Reds manager Bryan Price said. "We used one other pitcher today. We didn't have to get anybody else loose, and that will help in Game 2."
Leake, who will next pitch in St. Louis in what would be his final game before the Deadline, can be a first-time free agent at the end of the season. Along with ace Johnny Cueto and the others on the 42-50 club, Leake has been part of trade rumors in recent weeks. General manager Walt Jocketty has been given the green light from ownership to pursue moves toward a retooling for 2016 and beyond.
The speculation hasn't seemed to play a role in the games when Leake pitches. Over his past four starts, he is 3-1 with a 1.61 ERA, and he has pitched eight innings in two of those games.
"It challenges everybody," Price said. "It challenges an organization that thinks it might lose some people they've become very attached to. It challenges the individuals that hear their names flying around. I don't imagine it makes things any easier. I haven't seen it affect Mike on the field, at all. In fact, I think he's thrown the ball extremely well -- this month in July in particular."
Price has been with the Reds since 2010, when he was the pitching coach. It was also Leake's rookie season after he went straight to the Majors after he was a first-round Draft pick in '09. Cueto, Leake and Homer Bailey have all been with Price for the past six seasons.
"That's been dozens and dozens of bullpen sessions, shooting-the-breeze sessions, standing in the outfield and talking, communicating in the offseason, sharing a lot of laughs and a lot of good stuff," Price said. "No question, there's an attachment to these guys that have really grown up with the Reds."
Mark Sheldon is a reporter for MLB.com. Read his blog, Mark My Word, follow him on Twitter @m_sheldon and Facebook and listen to his podcast. This story was not subject to the approval of Major League Baseball or its clubs.