Despite struggling offense, Braves still in hunt
Solid pitching keeps Atlanta in contention while Freeman recovers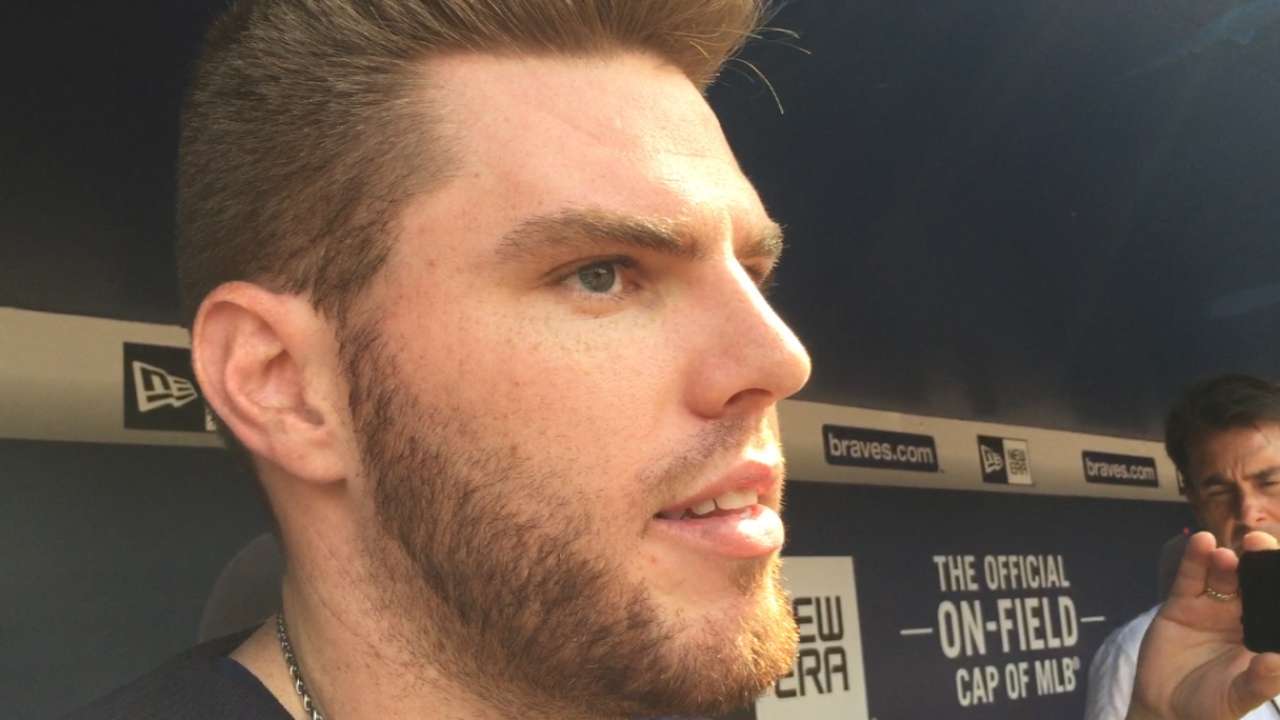 ATLANTA -- Nothing has come easily for the Braves in this reshaping season. They've hung around .500 for much of the year, and they're still within striking distance of first place in the National League East.
But it's been a scrap, especially offensively. That was never more evident than Wednesday, when they eked out three singles -- only one of them hard-hit -- in a 3-1 loss to the Dodgers at Turner Field. Cameron Maybin's RBI groundout provided the Braves' run.
The loss dropped Atlanta to 45-50 on the season. The Braves, who are 19-30 away from Turner Field, now embark on a 10-game road swing that starts Friday in St. Louis.
For a team that traded away so many key pieces in the offseason and has been beset by some critical injuries during it, hanging this close to .500 can be seen as entirely admirable, especially with big-hitting first baseman Freddie Freeman sidelined for the last month. And if Freeman returns soon -- the team is targeting a July 30 return -- there's legitimate reason to believe that the Braves might still make a run at a postseason spot.
"He's one of the best hitters in Major League Baseball. When you're missing a guy like that, it makes it tougher. You're going to get pitched tougher when they know they don't have to face him, when they don't have to save some stuff for him," said Braves leadoff hitter Jace Peterson. "So, when you're missing a guy like that, you're missing a guy who can change the game with one swing."
The Braves have played relatively well with Freeman on the disabled list. They're 14-16 in the 30 games since he went out June 16 with a sore wrist. That's not all that much different from the 30 games before he was hurt (May 16-June 16), when they went 15-15.
Still, that's probably due more to effective pitching than the offense. Before Julio Teheran's good-enough-to-win outing in Wednesday's loss, Braves' pitchers had a solid 3.36 ERA in their previous 29 games. That mark on the season would rank Atlanta in the top half of the league.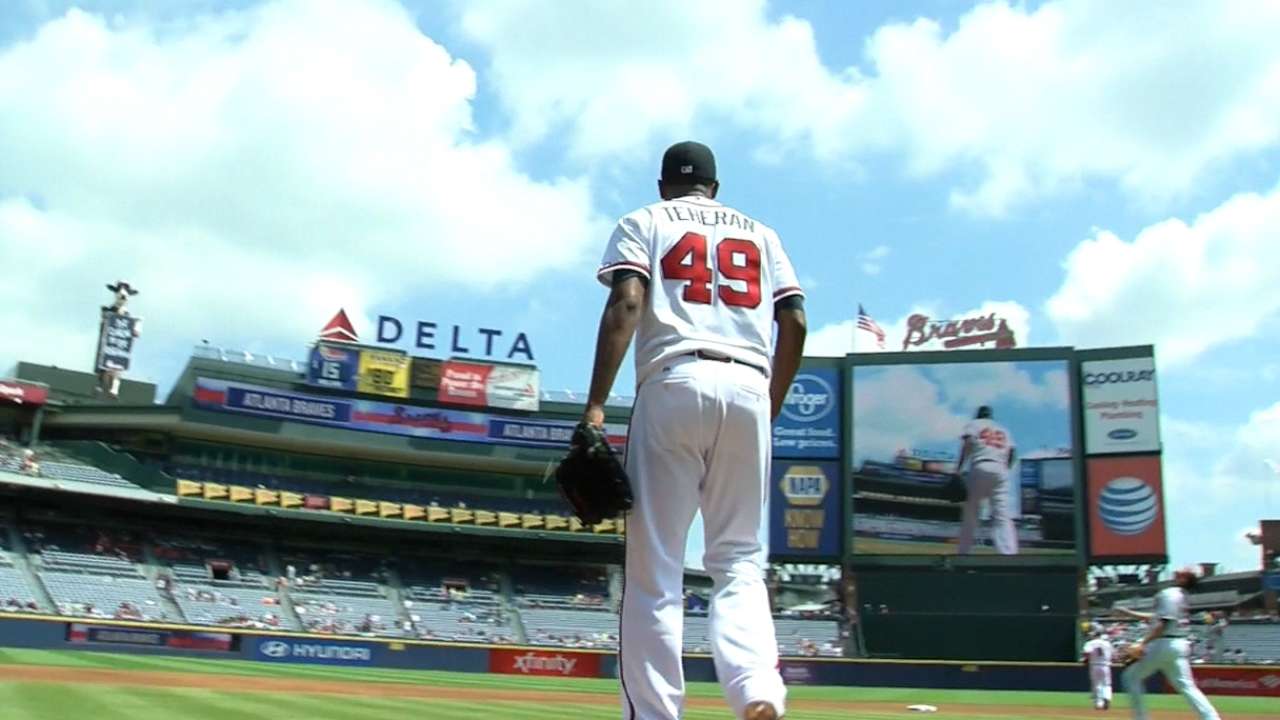 But Atlanta scored fewer than three runs a game in those 29 contests, with an on-base percentage of .308 (before they were stymied by Los Angeles starter Mike Bolsinger and a couple relievers Wednesday). In the 30 games before Freeman was hurt, the Braves scored 4.3 runs a game with an OBP of .323.
The Braves now rank 14th in the NL in total bases, last in the league in home runs and 13th in triples. Without Freeman's power, even young pitchers such as Bolsinger are emboldened. Atlanta's hitters were amazed that Bolsinger stuck with offspeed pitches and changeups in counts where fastballs are expected.
"He had some counts that were 3-0, 3-1, fastball counts, that he didn't give in," Atlanta manager Fredi Gonzalez said. "He was able to throw his breaking ball in those counts. So he kind of frustrated us a little bit."
And when opponents get a lead, the Braves have found it nearly impossible to respond. They are now 3-33 when trailing after the sixth inning.
Still, the mindset around the clubhouse is to keep at it. And when Freeman returns, the Braves, doubted by many, figure to give a run at the postseason their best shot.
"That's part of the game," Peterson said. "You got to earn it."
John Donovan is a contributor to MLB.com. This story was not subject to the approval of Major League Baseball or its clubs.