'Best outing' not enough in Teheran's 11-K start
Strikeout mark ties righty's career high as Braves fall to Dodgers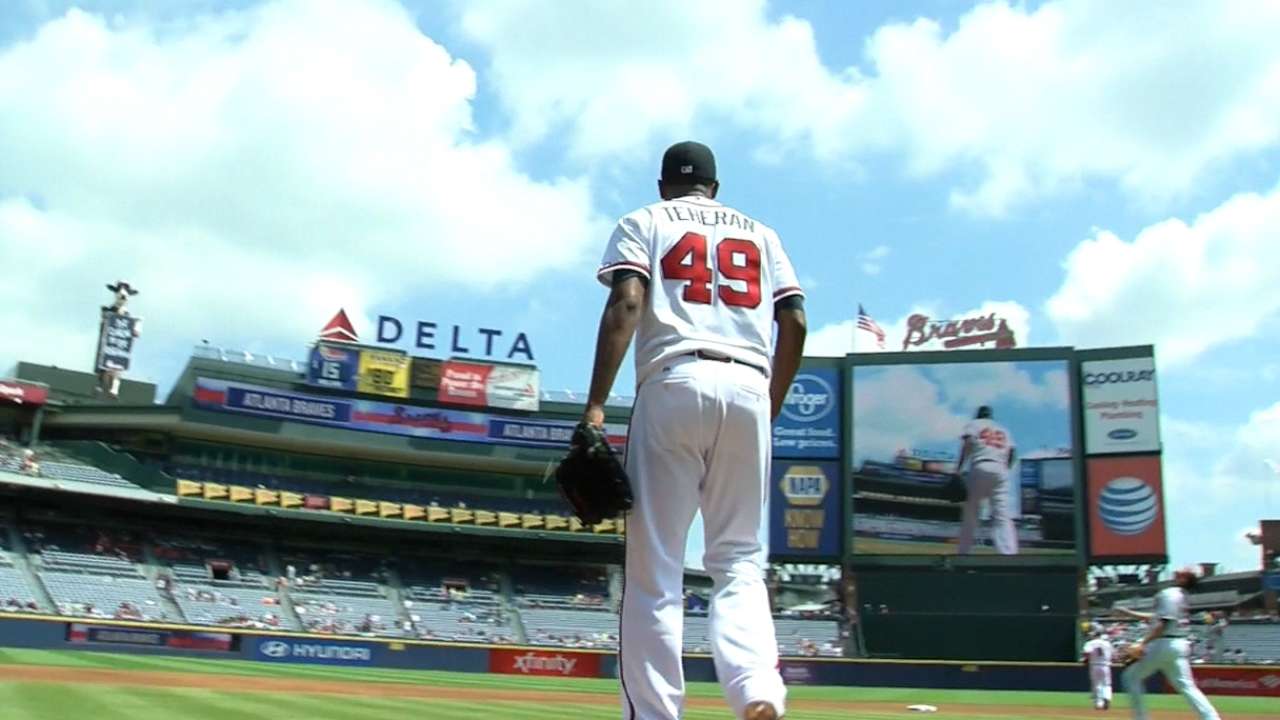 ATLANTA -- Julio Teheran had one of those games on Wednesday afternoon that we've come to expect from the Braves' Opening Day starter.
Teheran pitched well. He struck out more than a few batters, matching a career high with 11. He got into a little bit of trouble, but he mostly got out of what he got into. And the Braves, in the end, had nothing to show for it but a 3-1 loss to the Dodgers.
"He pitched well enough to win the game today," Braves manager Fredi Gonzalez said after the Dodgers avoided a sweep despite seven stellar innings from Teheran. "It might have been his best outing he's had all year.
"That's baseball. It's a cruel, cruel game that we play."
Teheran dropped to 6-5 on the season, giving up all three Los Angeles runs on six hits. It was the fourth time in his career that he has notched 11 K's in a game. Teheran is 2-2 in those games, including losses in his past two. Last season, on July 21, he dropped a 3-1 decision to the Marlins after striking out 11 in seven innings.
On a steamy Wednesday afternoon in Atlanta, Teheran looked ready from the start -- maybe even earlier.
"He warmed up pretty well … not that that really matters," Atlanta catcher A.J. Pierzynski said.
Teheran struck out the side swinging in the first inning and then got Andre Ethier swinging to start the second.
Teheran cruised through the first four innings, giving up only a hard-hit single that handcuffed Atlanta first baseman Kelly Johnson in the second inning. In the fifth, though, he ran into the hard luck that sometimes seems to follow him.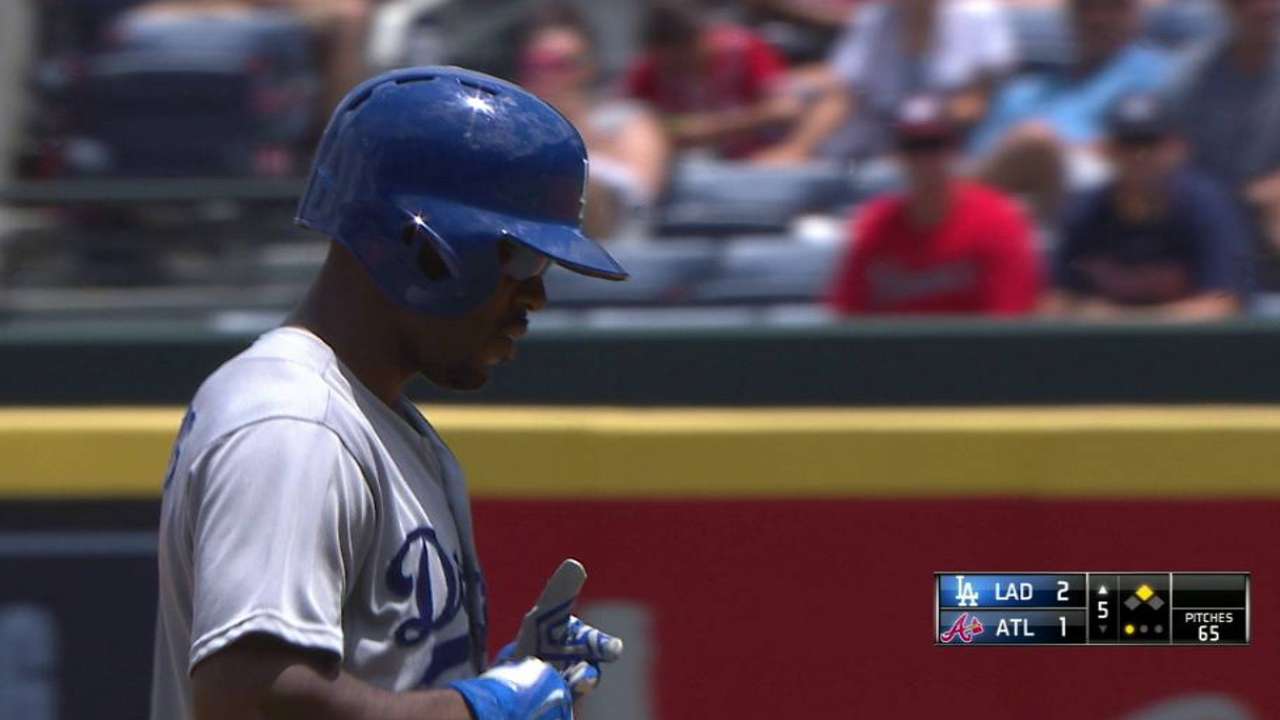 The first batter, catcher Yasmani Grandal, crushed a 1-0 pitch directly at Nick Markakis in right field. The two-time American League Gold Glove Award winner took a couple quick steps in, but the ball whizzed over his head for a double. A batter later, Alberto Callaspo punched a grounder past a drawn in infield to tie the score at 1. The Dodgers scored two more that inning, on a double from Jimmy Rollins and a two-out single from Joc Pederson.
The Braves, meanwhile, managed only three hits -- all singles -- and went 0-for-2 with runners in scoring position.
"Sometimes I pitch well and it doesn't work out," said Teheran, who lost his first game at Turner Field since Sept. 19 of last season. "I'm just trying to keep at it and concentrate, and trying to give a chance to my team to come back."
Teheran's ERA actually dropped a couple pegs, from 4.53 to 4.49, after Wednesday's effort, but the loss ended a personal six-game win streak in Atlanta's friendly confines. Now, he and the Braves head out on the road for a 10-game trip that starts Friday in St. Louis.
"It has been a different year. I'm just trying to work it out and control what I can control," Teheran said. "It has been a really hard year, but I'm trying to battle."
John Donovan is a contributor to MLB.com. This story was not subject to the approval of Major League Baseball or its clubs.