Coghlan gives Phillips taste of own medicine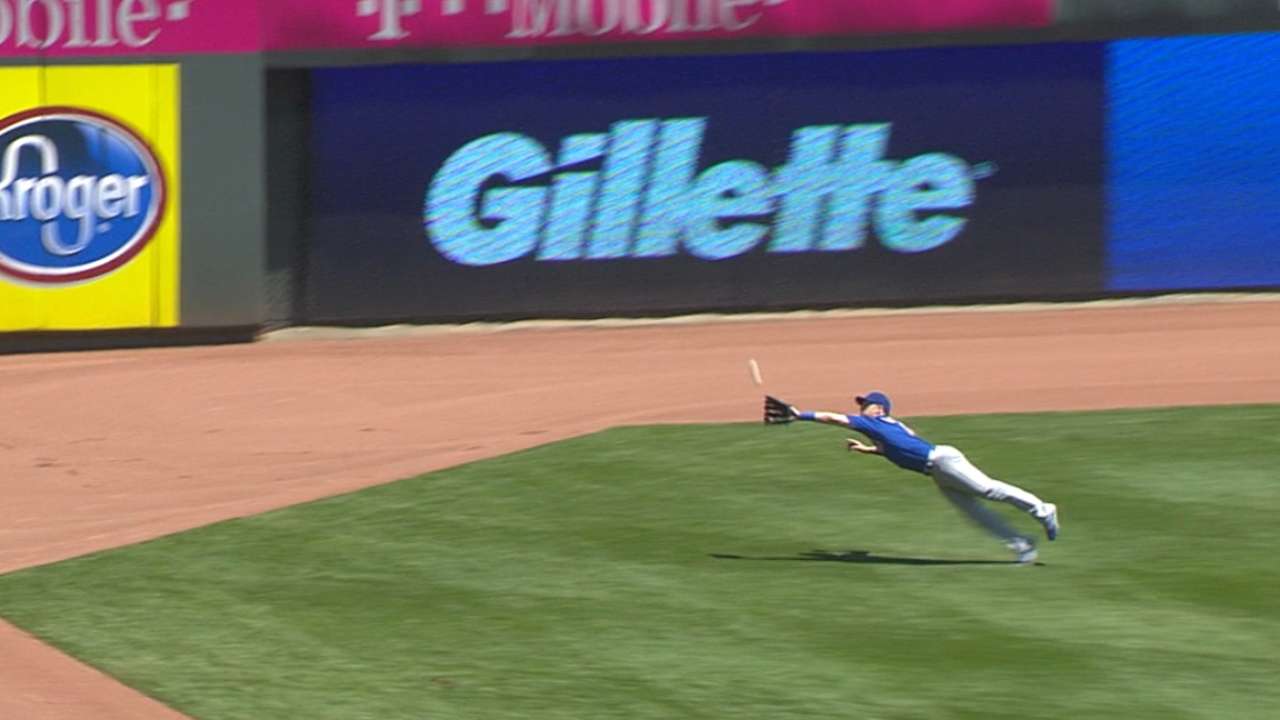 CINCINNATI -- Reds second baseman Brandon Phillips is known for making outstanding defensive plays to rob opponents, but on Wednesday, he was on the opposite end of it thanks to Cubs left fielder Chris Coghlan.
In the Cubs' 9-1 loss, Phillips was robbed of an extra-base hit in the seventh inning, when Coghlan made a full-extension diving snag in left field.
With Cincinnati leading, 5-1, it appeared Phillips was going to get the Reds' offense going again, but Coghlan was able to get over there in time to make the first out of the inning.
Cubs manager Joe Maddon also pointed to another defensive play Coghlan made in the eighth inning on a double by Reds third baseman Todd Frazier. Coghlan was able to slide in to save the ball from rolling to the wall, potentially saving a run from coming in.
"Also the play he made in the corner when he dove to keep the ball from going to the wall. I appreciate the heck out of that. I thought he had a great game in left field," Maddon said. "He's been playing really well, he's been playing extremely well, but the thing that really stood out to me was not even the catch ... I thought that was a really good play, too."
Robert Bondy is an associate reporter for MLB.com. This story was not subject to the approval of Major League Baseball or its clubs.