Stephenson discusses Padres training behind the scenes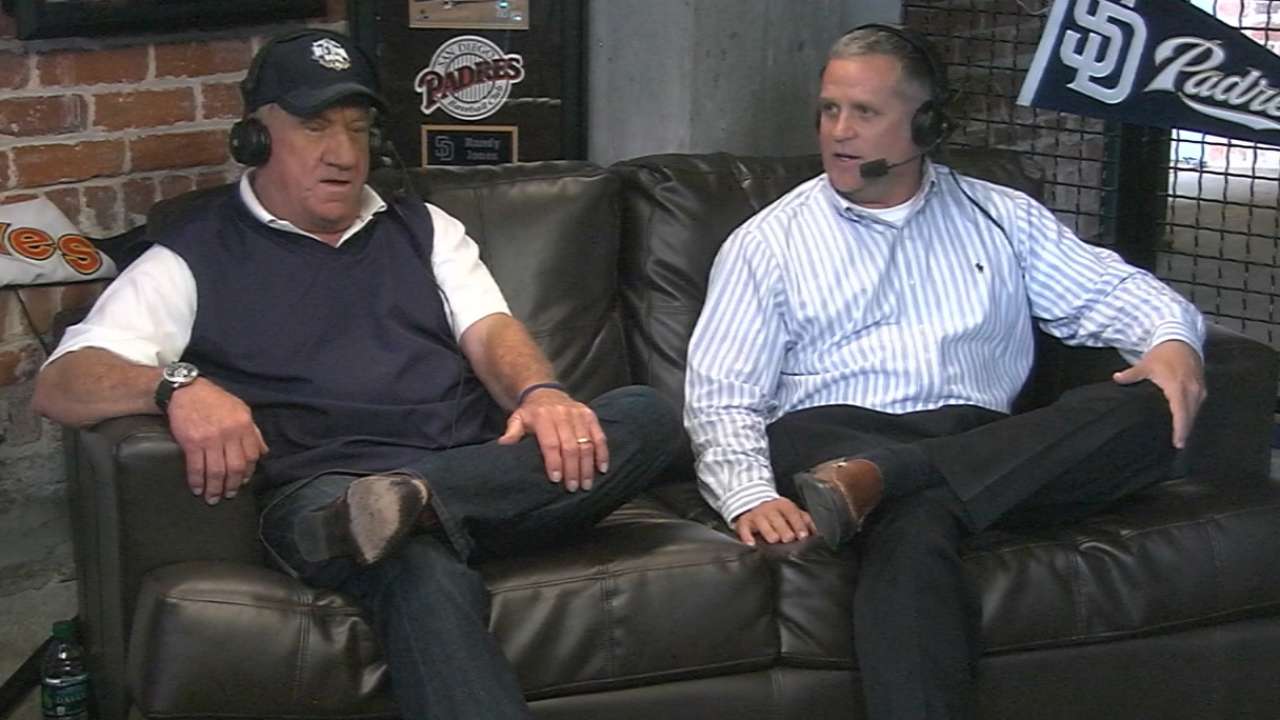 Todd Stephenson, the manager of Peoria operations and the Padres' Spring Training facilities, swung by Padres Social Hour on Tuesday to talk about the Peoria Sports Complex and how the facility is used during the regular season. While most fans are probably aware of Peoria's function during the spring, many may not realize how frequently and how often the Padres utilize their state-of-the-art training grounds during the year.
"[During Spring Training] you have about 200 total players and about 60-70 staff members on site," Stephenson said. "But 'extended' Spring Training starts in mid-April with 75 players. Some of those guys go on to play for [Single-A] Tri-City or onto short-season, then after the draft we bring in the draftees and then on top of that we have the AZL... Even right now we have about 50 guys working out and getting healthy in Peoria."
Of course, a lot of planning and logistical discipline goes into making the Padres training complex as effective and useful as it is.
"You don't just snap your fingers and all that magic happens for Spring Training!" Stephenson said. He went on to note that, "finding housing can be the most difficult of all. Trying to find 80-plus hotel rooms and housing can be a logistical nightmare... Sometimes you'll have to scramble."
To hear more about Stephenson's experiences in managing the Padres' Peoria facility, including putting together a big league breakfast every morning, and addressing Randy Jones' love for ice cold chocolate milk, be sure to watch the entire interview in the video above. For more interviews, highlights and Padres content just like this, check out padres.com/socialhour.