Maddon ejected in 4th for arguing balk call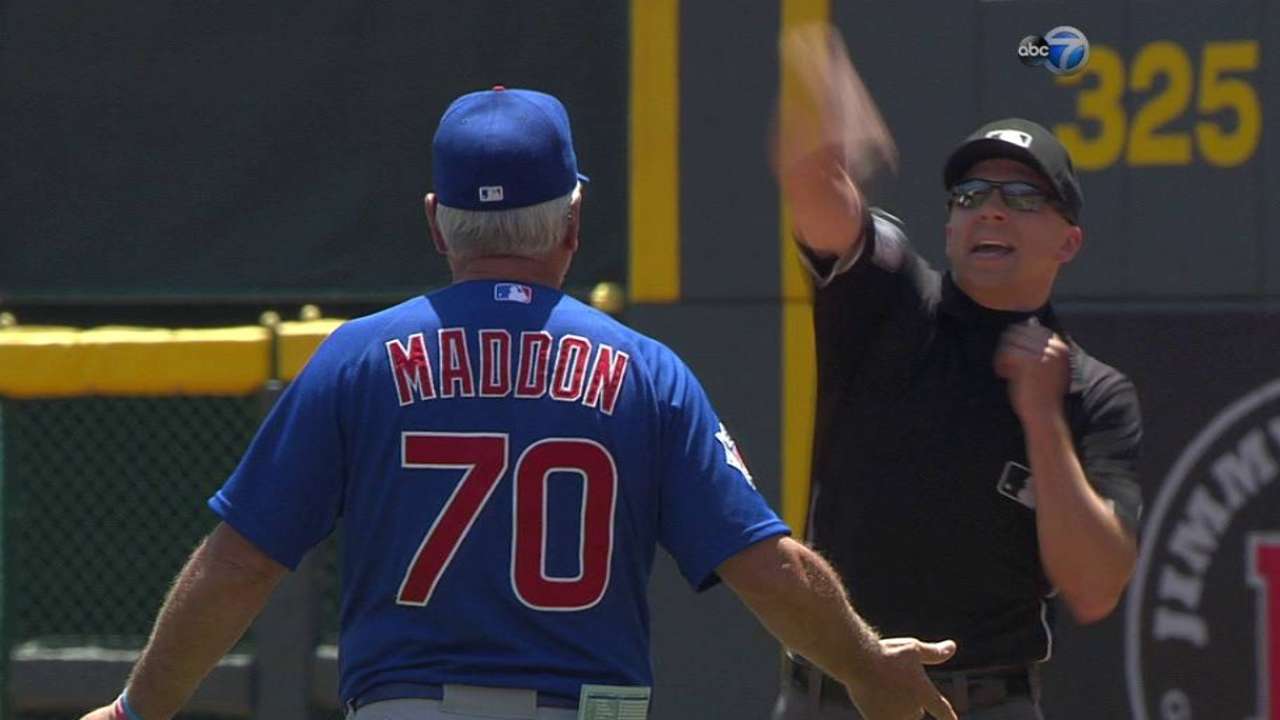 CINCINNATI -- Cubs manager Joe Maddon was ejected by first-base umpire Adam Hamari in the bottom of the fourth inning of a 9-1 loss against the Reds in Game 1 of the doubleheader at Great American Ball Park on Wednesday.
Maddon came out to argue with Hamari after Cubs starting pitcher Kyle Hendricks was called for a balk. Reds catcher Tucker Barnhart was sent to second base, and Cubs first baseman Anthony Rizzo was upset with the call. After Rizzo argued, Maddon came out to talk with Hamari, and the skipper was eventually thrown out of the game.
Maddon said he was told the balk was called because Rizzo had left the bag when the first baseman saw the batter -- Reds pitcher Mike Leake -- was showing bunt, and Rizzo didn't get back in time before Hendricks threw it over to him.
"He said because basically Rizzo did not attempt to go back and make a tag, and I didn't want to hear it at that point," Maddon said. "He came like he was going to charge on the bunt, but I saw the replay. He was kind of meandering back to the bag, which normally is good enough.
"It just never should have happened. If you could overrule an umpire, if another umpire could overrule an umpire on a situation like that, I'm sure it would have happened, but I just couldn't accept the explanation. That's all."
It's only the third time this season Maddon has been tossed, with his last ejection coming on May 6 against the Cardinals. Cubs catcher David Ross was also ejected on Monday for arguing balls and strikes from the dugout with home-plate umpire Paul Schreiber.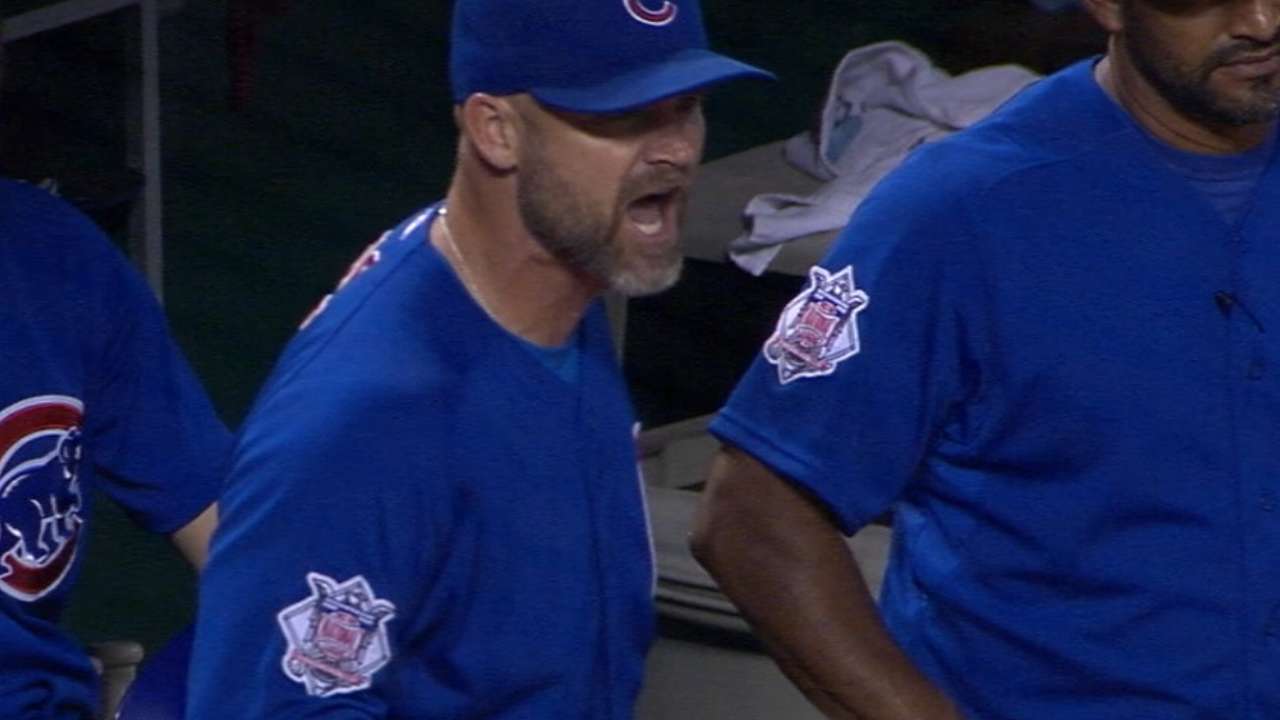 It was also the first time this year a Cubs player or coach was ejected for anything besides arguing balls and strikes.
Robert Bondy is an associate reporter for MLB.com. This story was not subject to the approval of Major League Baseball or its clubs.