MLB.com Columnist
Fred Zinkie
Waiver wisdom: 10 youngsters to target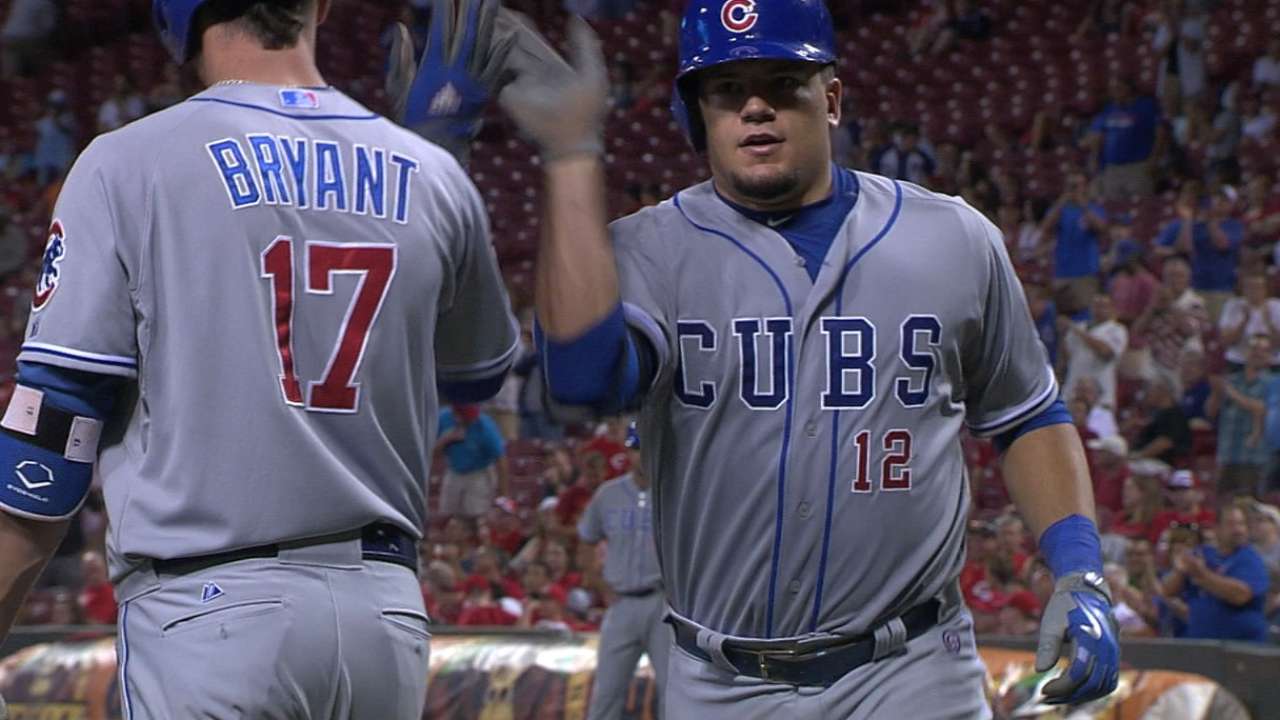 This week's 10-pack is loaded with young players who could spark a surge up the standings for fantasy owners who are willing to take a chance on an improving asset with little experience.
Kyle Schwarber, catcher (Cubs)
The 22-year-old had been hitting .323 with 16 homers across 257 at-bats in the Minors this season prior to receiving this likely permanent promotion after the All-Star break. If manager Joe Maddon lets Schwarber attempt to handle a heavy workload, he could immediately become a top-10 fantasy catcher.
Consider in: 10-team mixed
Steven Souza Jr., outfielder (Rays)
Souza is hitting just .207, but with 15 homers and 10 steals, he has been a mixed-league asset. The outfielder fell to waivers in many leagues when a finger injury forced him to the disabled list earlier this month, but he brought his exciting blend of power and speed back to the starting lineup on Tuesday. Owners who can handle a slugger with a low batting average could gain plenty of counting stats from Souza during the second half.
Consider in: 12-team mixed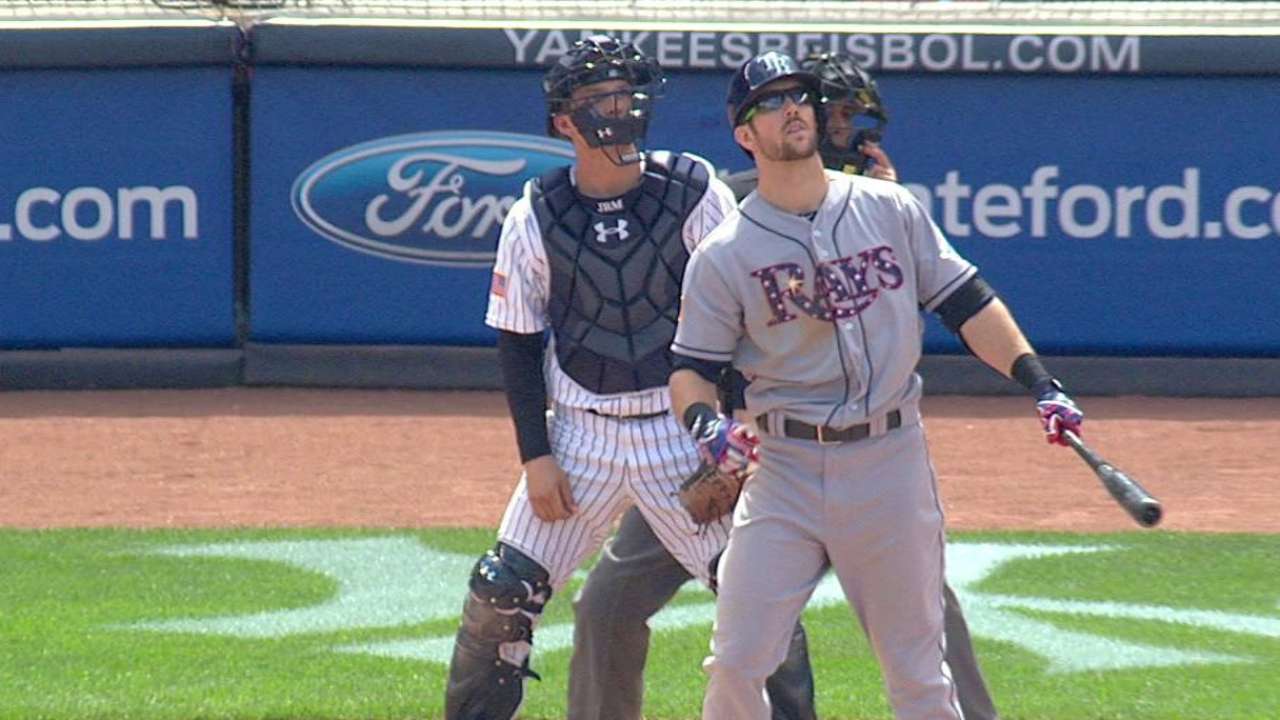 Rougned Odor, second baseman (Rangers)
Fantasy owners were quick to give up on Odor when a slow start to the season resulted in him getting a temporary demotion but, at his age -- 21 -- most prospects are still toiling in the low Minors. The youngster, who is hitting .356 since being recalled on June 15, could offer a high batting average and respectable counting stats during the second half of the season, and continued effectiveness could earn him a premium lineup spot down the stretch.
Consider in: 12-team mixed
Randal Grichuk, outfielder (Cardinals)
On the strength of nine homers and 32 RBIs across 208 at-bats, Grichuk has carved out a prominent role in a veteran-laden lineup. The 23-year-old initially found work in left field when Matt Holliday was on the DL, but his notable power stroke has put him in position to draw starts in center field now that Holliday has returned. Grichuk totaled 28 homers between Triple-A and the Majors last season, which indicates that he has the skills to continue his power surge in the coming weeks.
Consider in: 12-team mixed
C.J. Cron, designated hitter (Angels)
Cron was a popular sleeper pick in 2015 drafts based on his power potential and the Halos' need for a slugger in the bottom half of their lineup. A slow start to the season pushed the 25-year-old to the waiver wire in most leagues, but he has picked up the pace by hitting .488 with three homers and 11 RBIs across 43 at-bats this month.
Consider in: 15-team mixed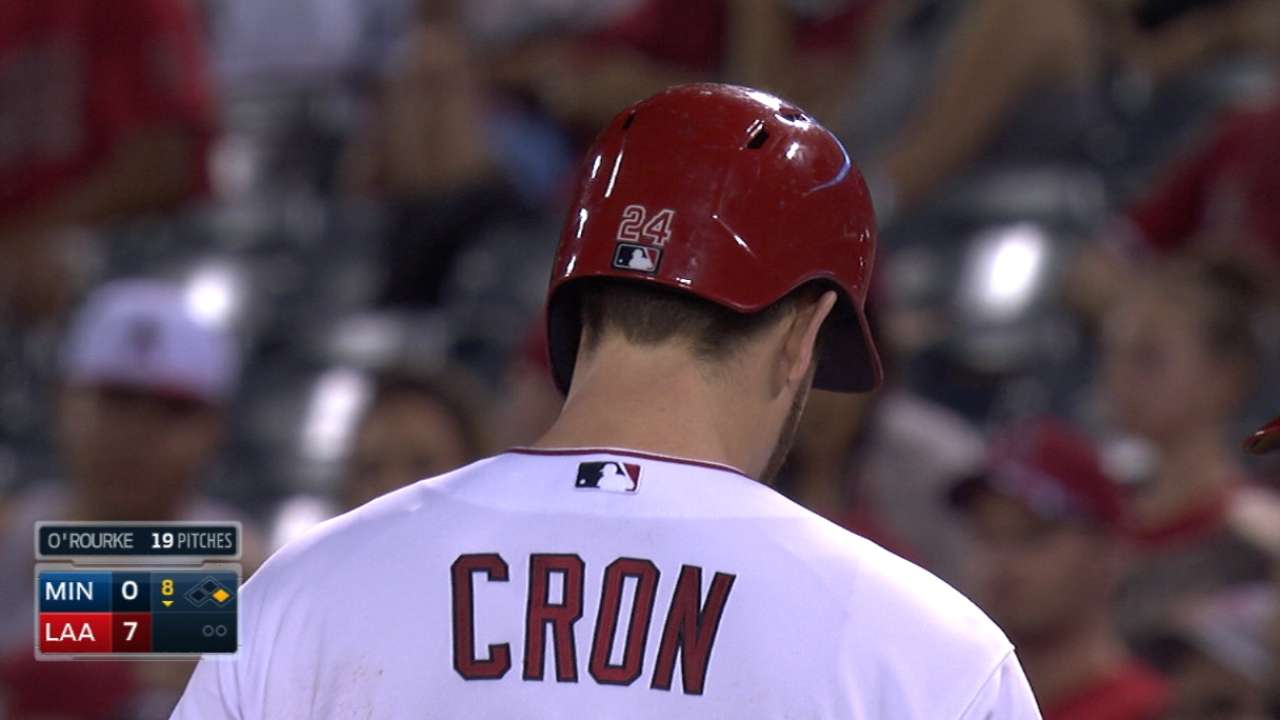 Brian Johnson, starter (Red Sox)
Johnson earned a promotion to the Majors by posting a 2.73 ERA and a 1.10 WHIP across 85 2/3 innings in Triple-A this season. The 24-year-old has taken over the injured Clay Buchholz's rotation spot, but Boston lacks rotation depth, so he could earn a permanent starting role by compiling quality outings before Buchholz returns. On Tuesday, Johnson threw four effective innings against the Astros before he had struggles in the fifth frame, but owners should not give up on Johnson after an unimpressive debut.
Consider in: 15-team mixed
Aaron Nola, starter (Phillies)
The seventh pick in the 2014 Draft, Nola allowed one run across six innings in his Major League debut on Tuesday. With a 2.39 ERA and a 1.05 WHIP in the Minors, the LSU product seems to have the necessary skills to have immediate Major League success. Working on a last-place Phillies club could hamper Nola's ability to accumulate wins, and the team's league-worst .660 defensive efficiency ratio indicates that he will not receive much help from his supporting cast.
Consider in: 12-team mixed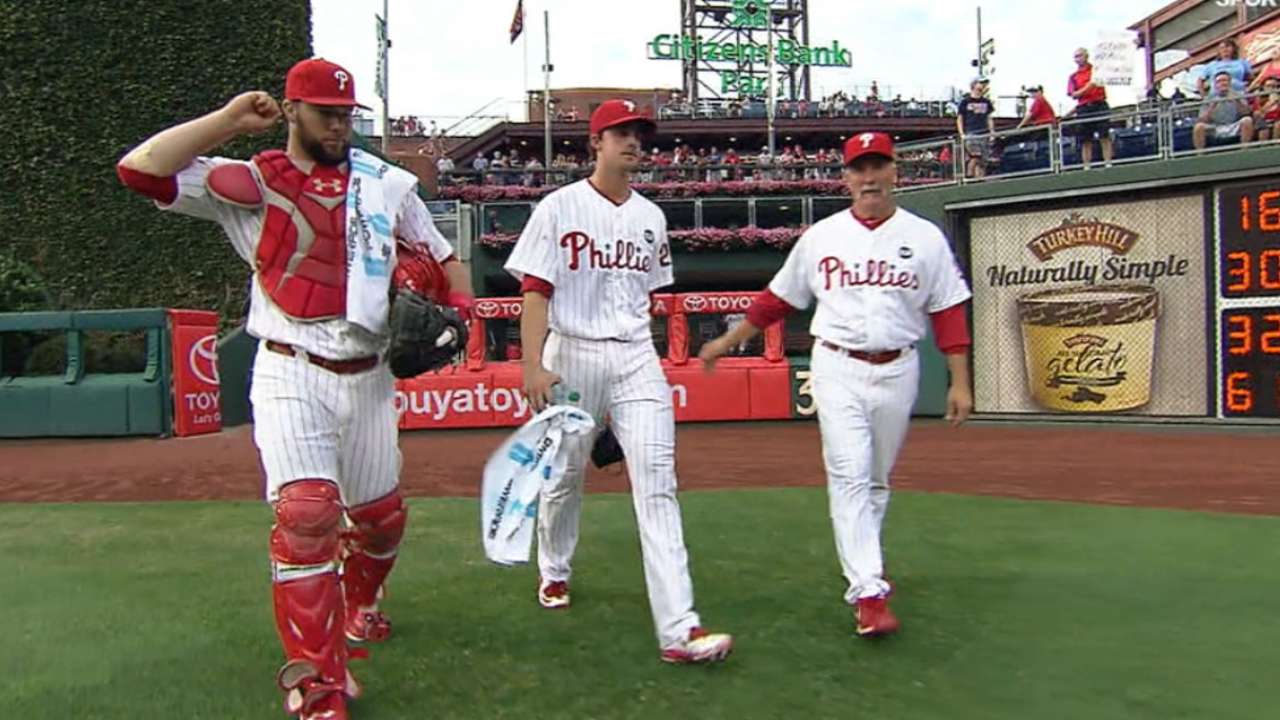 Cody Anderson (Indians)
Despite a low strikeout rate, Anderson has been an immediate asset to mixed-league owners by posting a 0.89 ERA and a 0.66 WHIP across his initial four Major League starts. The right-hander's lack of whiffs limits his upside, but the 24-year-old handled Minor League lineups this season to the tune of a 1.89 ERA and a 1.05 WHIP before being summoned to the Majors. Because he is scheduled for a pair of starts next week, Anderson deserves at least a temporary roster spot.
Consider in: 15-team mixed
Jim Johnson, reliever (Braves)
Shortly after closer Jason Grilli suffered a season-ending injury, Braves manager Fredi Gonzalez announced that Johnson would take over ninth-inning duties. With 132 career saves to his credit, the right-hander knows how to finish off a close contest. Johnson has been a popular name in Trade Deadline chatter, so his time as Atlanta's stopper could be short-lived. On virtually any other team, 32-year-old would be unlikely to close on the regular.
Consider in: 15-team mixed
Ken Giles, reliever (Phillies)
A long-rumored Jonathan Papelbon trade could come to fruition in the coming days. The Phillies veteran closer has repeatedly asked for a chance to finish games on a better team, and there are several contenders in need of a late-inning asset. The moment Papelbon is dealt, Giles will become a second-tier stopper. The 24-year-old owns a 1.55 ERA, a 1.04 WHIP and a 12.0 K/9 rate, which indicates that he has the necessary skills to thrive in the ninth frame immediately.
Consider in: 10-team mixed
Fred Zinkie is the lead fantasy baseball writer for MLB.com. Follow him on Twitter at @FredZinkieMLB. This story was not subject to the approval of Major League Baseball or its clubs.