Escobar exits with apparent wrist injury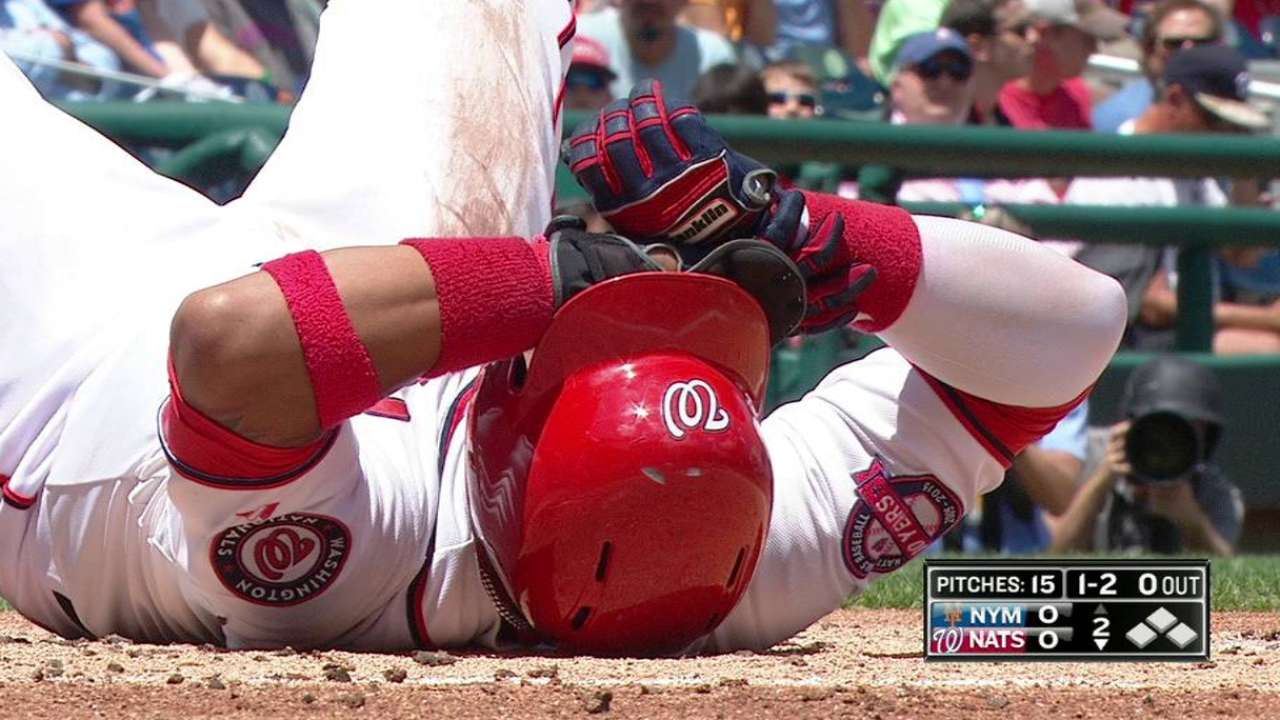 WASHINGTON -- Yunel Escobar injured the area around his left wrist in the second inning of Wednesday's 4-3 win over the Mets and left the game, adding to the already long list of health issues for the Nationals.
"He got an X-ray [on his left wrist and hand] when he came out," manager Matt Williams said. "That X-ray is negative. We're going to send him for further tests. That's all we know at this point."
After checking his swing on the third pitch of his first at-bat, Escobar threw the bat and fell to the ground in pain. After meeting with the trainer and manager Matt Williams, he stayed in the game, but only for one more pitch.
"Then he took the next swing," Williams said, "and it was not good."
Escobar fouled a curveball from Noah Syndergaard down the left-field line, and instantly walked off the field and into the dugout.
Dan Uggla replaced Escobar and struck out looking on the next pitch. Per rule 9.15(b), Escobar is credited with the strikeout, with Uggla awarded a pinch-hit appearance.
Escobar's departure left the Nationals with three healthy Opening Day starters.
Jacob Emert is an associate reporter for MLB.com. This story was not subject to the approval of Major League Baseball or its clubs.