Utley moving closer to rehab assignment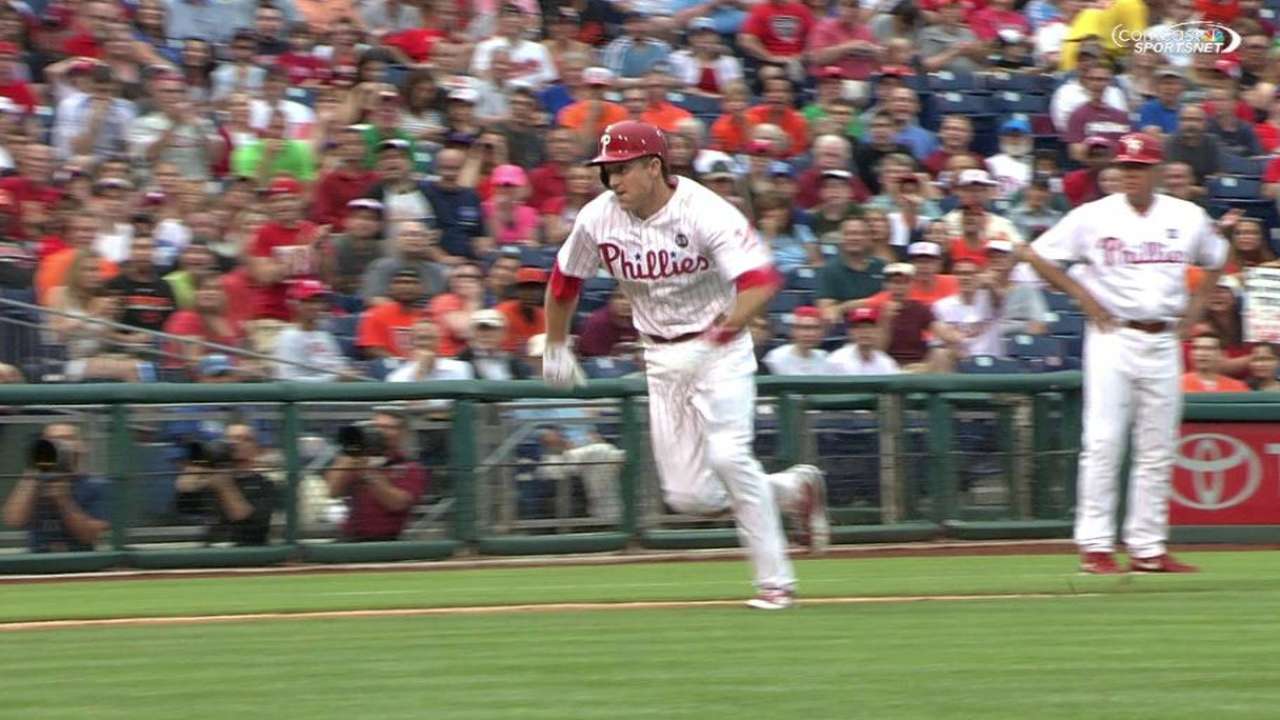 PHILADELPHIA -- Hours before Wednesday's game versus Tampa Bay, Chase Utley trotted onto the field at Citizens Bank Park for some soft toss.
Utley, who is on the disabled list retroactive to June 23 with inflammation in his right ankle, resumed baseball activities earlier in the week, saying he's "ramped it up" coming out of the All-Star break and feels that he is making progress toward a return.
He went on to confirm that he will opt to go on a rehab assignment rather than return straight to the Phillies when he has a clean bill of health. He was unsure both of when the rehab assignment will be and how long it will be, estimating he could be in the Minors for between two and 10 games.
As a result of the recovery process, Utley said he feels he has regained some of the power he was lacking before the injury when he was batting .179 with a slugging percentage of just .275.
"I do feel a little bit better," he said. "I have a little bit more motion in my ankle that I was lacking before. But it's still going to take a little bit of time to have the muscle memory remember the right way to do it."
With the swelling "pretty much out" of the ankle, Utley said he is going to continue to take soft toss and field ground balls with the team on the road trip in Chicago before making a decision as to when he will come back.
"I think continue to do this and feeling more comfortable taking ground balls, hitting, just try to make progressions on all of that," Utley said. "And once we feel it's time to go on a rehab assignment, we will do so."
Nick Suss is an associate reporter for MLB.com. This story was not subject to the approval of Major League Baseball or its clubs.