ICYMI: Friars' streak snapped as Giants even series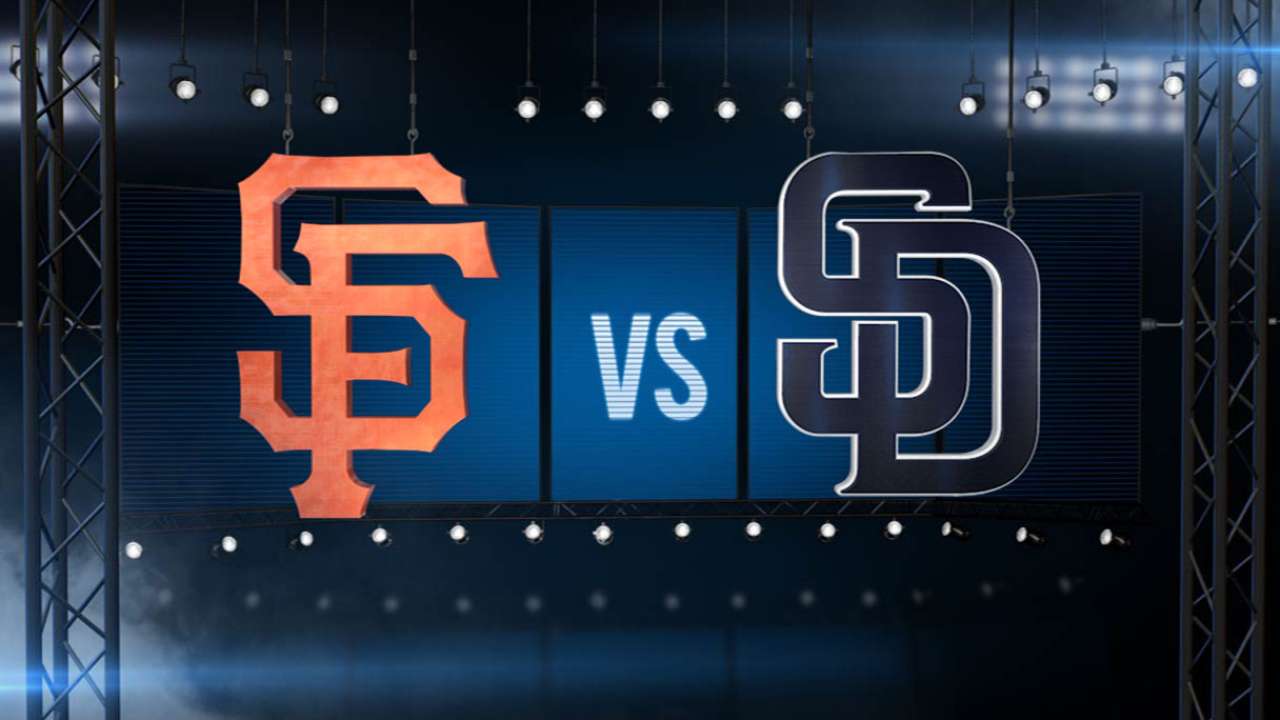 On Tuesday night, the San Diego saw its season-high five-game winning streak come to an end after the Giants homered three times en route to a 9-3 victory to even the series at Petco Park. Fortunately, the Padres were able to mount a late three-run rally in the ninth inning to avoid their 14th shutout of the season. But before that late rally, a few other interesting moments happened at the ballpark.
Odrisamer Despaigne, who entered the game with a career 2-0 record with a 0.93 ERA against the Giants in five games, had an uncharacteristically rough outing against San Francisco. Despaigne surrendered six earned runs on seven hits and only one strikeout over five innings pitched. Five of those runs off of Despaigne came by way of a home run, although the last one actually was included with a Hector Sanchez grand slam surrendered by Dale Thayer in the sixth inning -- one of those runs was charged to Despaigne as he had allowed the baserunner onto first before being pulled.
Sanchez's grand slam in the sixth actually stirred up some controversy in itself as it appeared that a (perhaps unintentional) bat-flip and admiration of the home run led to some dissent in the Padres pitching ranks. The benches cleared in the ninth after reliever Shawn Kelley exchanged words with Sanchez, appearing to take offense with Sanchez's gesture. Nothing escalated any further as the field umpires were quick to diffuse the tension.
The Friars mounted a three-run rally in the ninth with a handful of RBIs from Austin Hedges and Brett Wallace, even as they faced a 9-0 deficit. Alexi Amarista and Yangervis Solarte each collected hits and runs scored in the ninth inning, as well.
The Padres have a quick turnover, as they will be back on the field Wednesday afternoon in a rubber match between veterans James Shields and Matt Cain. In case you missed it, here are some highlights and stories from Tuesday:
Padres postgame recap: Padres sunk by Giants' three homers
Kemp takes a pitch to the forearm, hand after an inside toss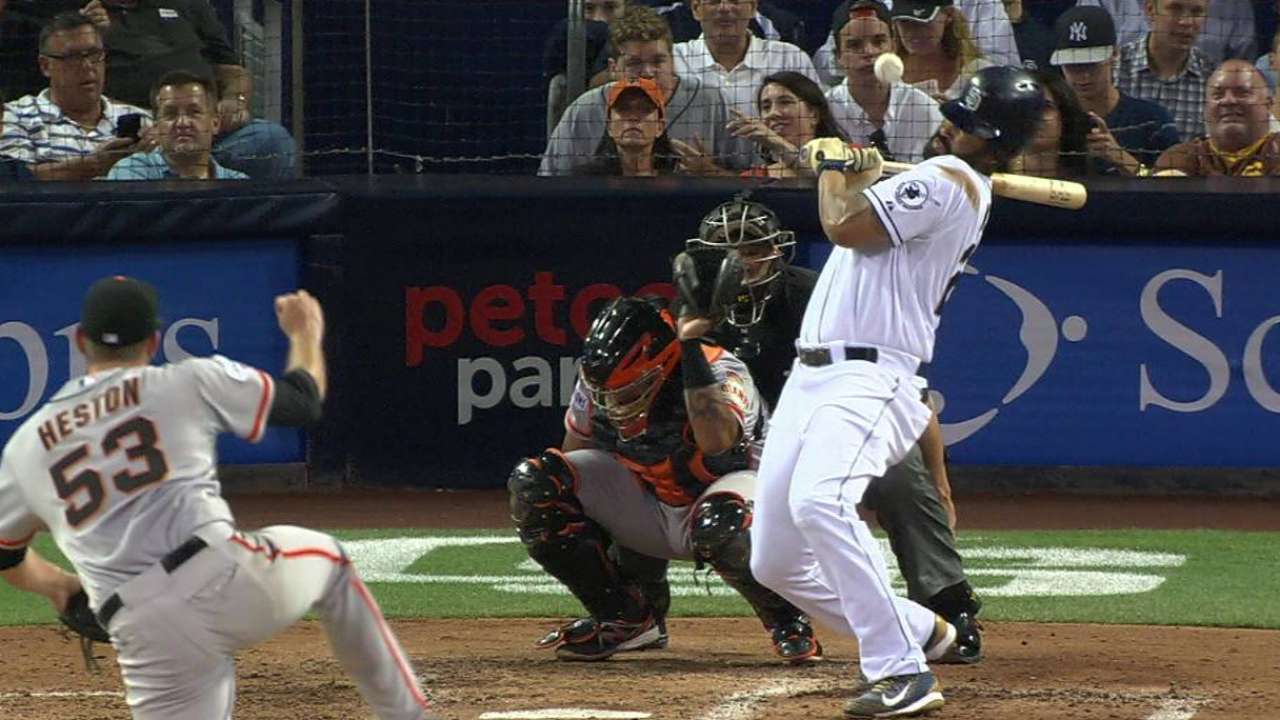 Benches clear in San Diego after Kelley and Sanchez exchange words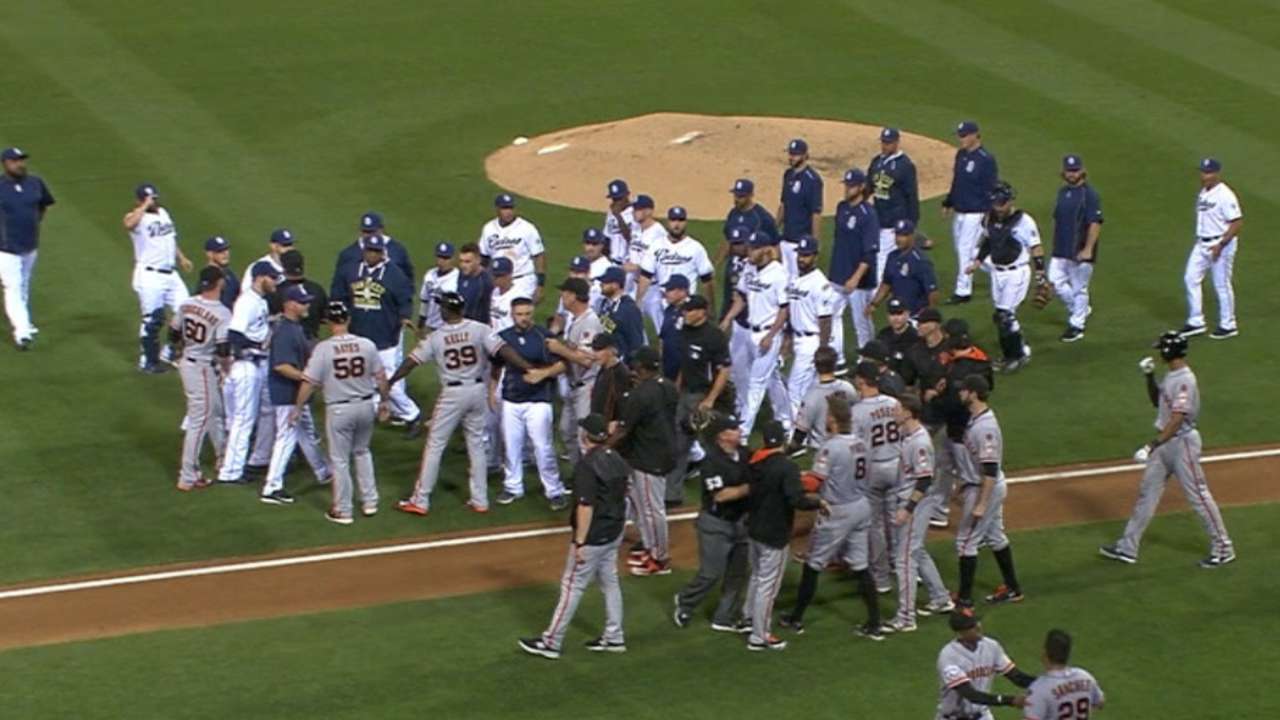 Hedges erases the shutout with his sixth RBI of the year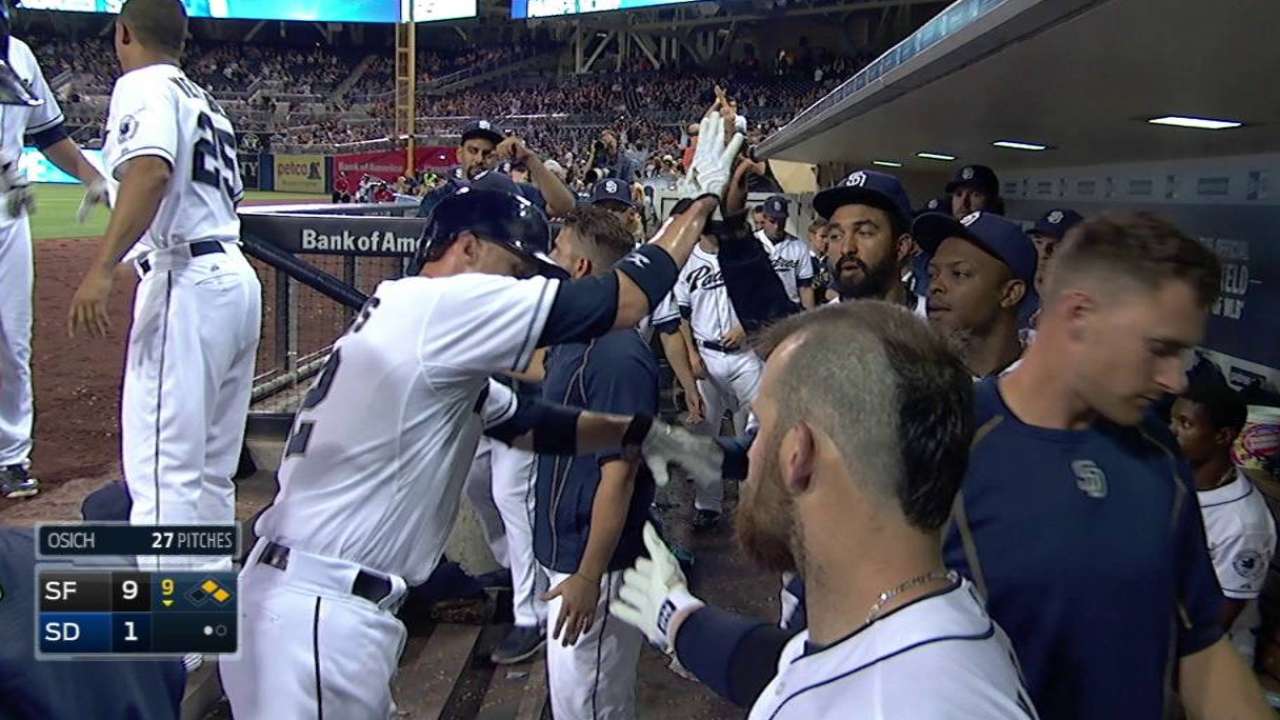 Wallace delivers a two-run double in the ninth to cut down the Giants lead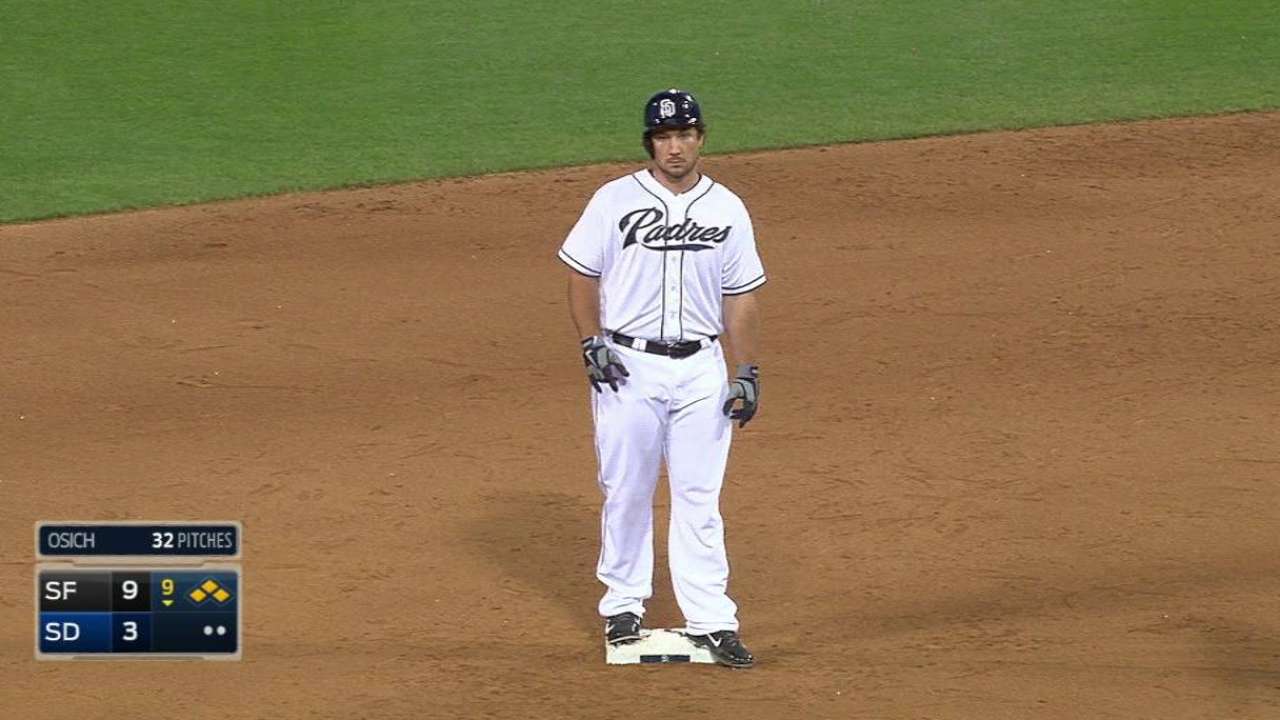 After scuffle, San Diego not sitting well with Sanchez: Padres unhappy with Giants' Sanchez
Too much rest or too much rust?: Rusty Despaigne can't contain Giants
Hard working backstop recognized for efforts: Derek Norris wins Heart and Hustle Award
Cut4 -- San Diego Super Hero Edition: Spider-Man moonlighting for Padres grounds crew
Down on the Farm: Yeison Asencio named Texas League Player of the Week
Murph's Musings: Injury update and notes on Kemp, Kimbrel and the trading deadline
Notable Notes: Game Notes vs. SF (07.21) Despaigne looks to keep Friars Rolling against San Francisco
Looking forward
Friar Forecast: Shields seeks second straight win in clash with Giants
Wednesday's probable pitchers: James Shields (8-3, 3.92 ERA) vs. Matt Cain (1-1, 5.06 ERA)