Contributions throughout lineup drive Angels
Offense becoming more than Trout and Pujols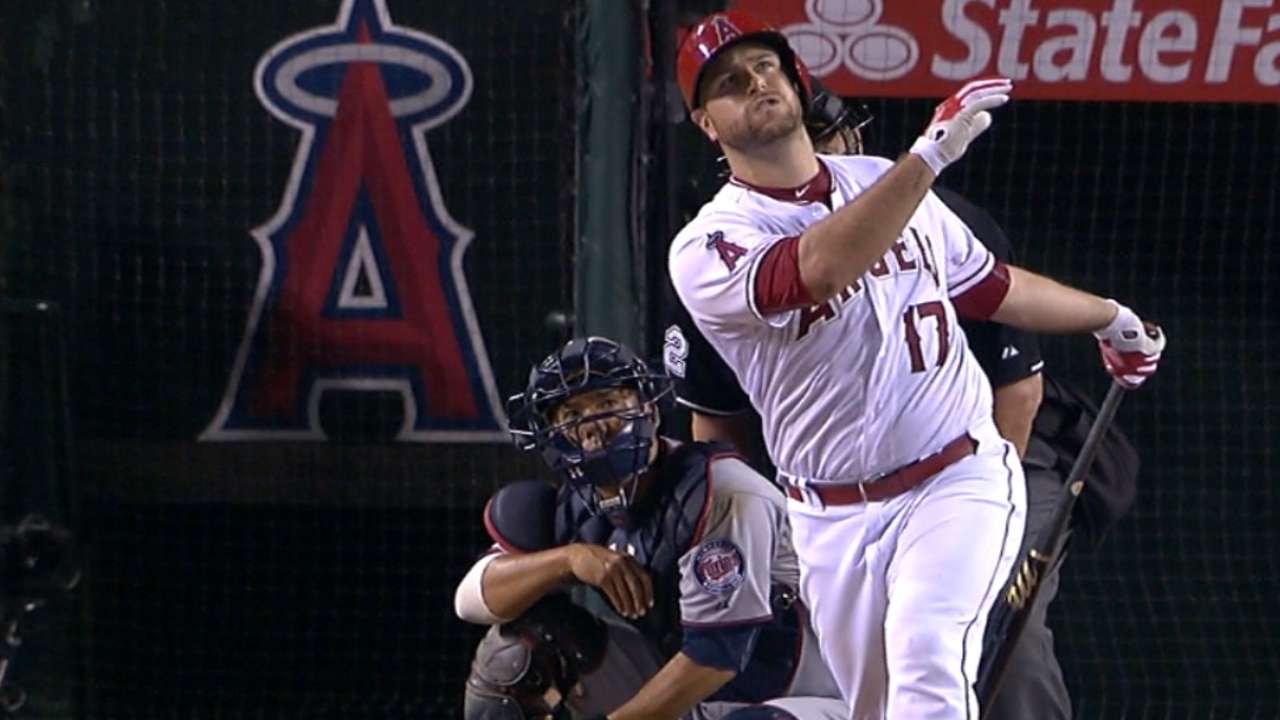 ANAHEIM -- Sure, the Angels offense in 2015 has been a lot of Mike Trout and Albert Pujols. But it's a game like Tuesday's, when Trout didn't even play and Pujols didn't have to play the full nine, that shows how varied the contributions are becoming.
Trout missed his first game of the season with a sore left heel in the series opener against the Twins at Angel Stadium, and the Angels still won, 7-0. Pujols passed up a scheduled day off with his younger half out of the lineup, and the Angels were able to lift him early for a pinch-runner in the seventh inning.
• Trout misses first game of '15 with sore heel
"A lot of guys can pick up the slack," said catcher Chris Iannetta, who drove the game-breaking, three-run homer out of the eighth spot in the lineup. "You can't replace Trout. You can't say enough about him -- he's the best player in the game. Overall, he's one of the best players of our generation. You can't replace him, but everyone can pick up a little bit of the slack and contribute and get wins.
"That's what we did tonight. We definitely can't do it without [Trout]. We can't do without Albert. We can't do without anyone on this team. It's a team effort and we need every guy."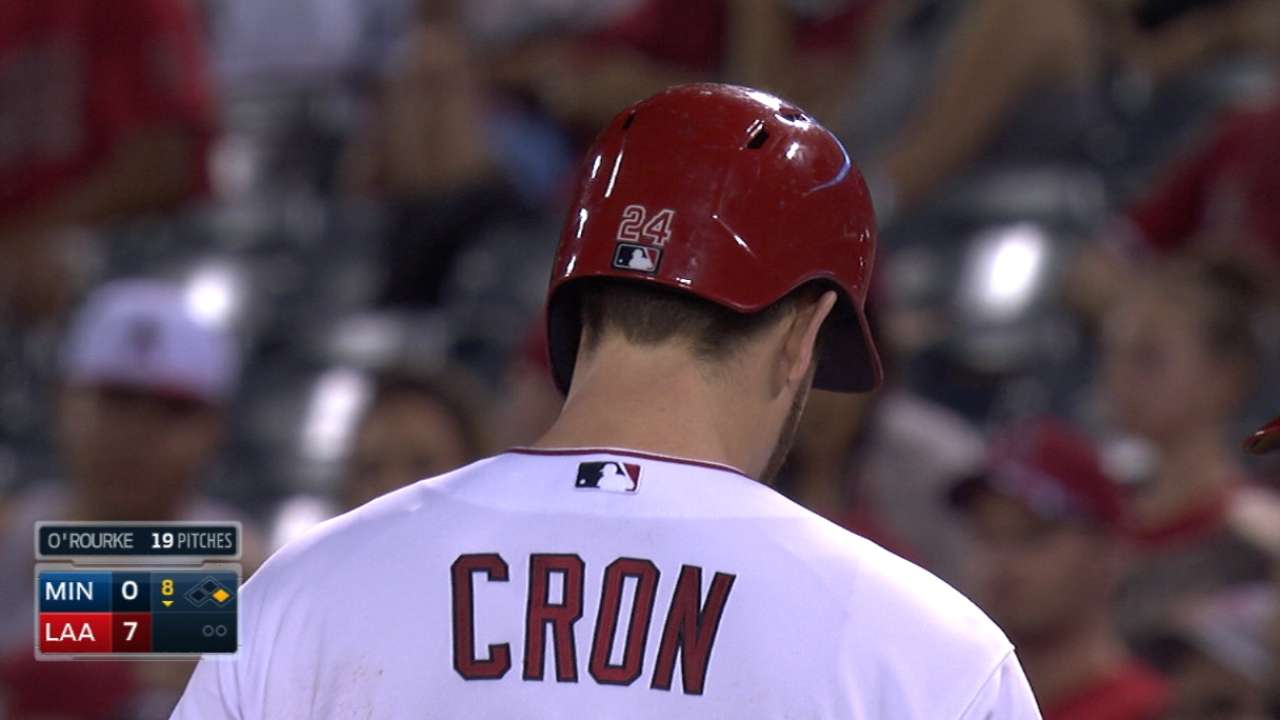 The Angels have won 16 of 19 games -- a stretch for the franchise matched only by the 2002 World Series champions -- outscoring their opponents, 108-43, over that span. The offensive production -- the Angels' biggest question mark for most of the first half -- is coming from everywhere.
It's not just Trout and Pujols. It's players like Erick Aybar, quietly hitting a Major League-best .402 (37-for-92) since June 19 while batting behind the Angels' two biggest bats. Aybar had a hit and scored twice against the Twins.
• Angels weighing leadoff or power bat addition
It's players like Iannetta and Daniel Robertson -- Trout's replacement in center field -- who went 2-for-4 turning the lineup over from the nine-hole.
And it's players like C.J. Cron, who spent much of the first half at Triple-A after struggling to provide the power numbers expected when the season began. Cron went 4-for-4 on Tuesday night, and he's hitting a scorching .415 (22-for-53) with four homers since his callup on June 29.
"When we talk about being more than Mike or more than Albert, we're not really talking about them being out of the lineup," manager Mike Scioscia said. "But tonight we had to be. And it was good to see. ... That's a good sign for sure."
David Adler is an associate reporter for MLB.com. This story was not subject to the approval of Major League Baseball or its clubs.