De Los Santos gets debut under his belt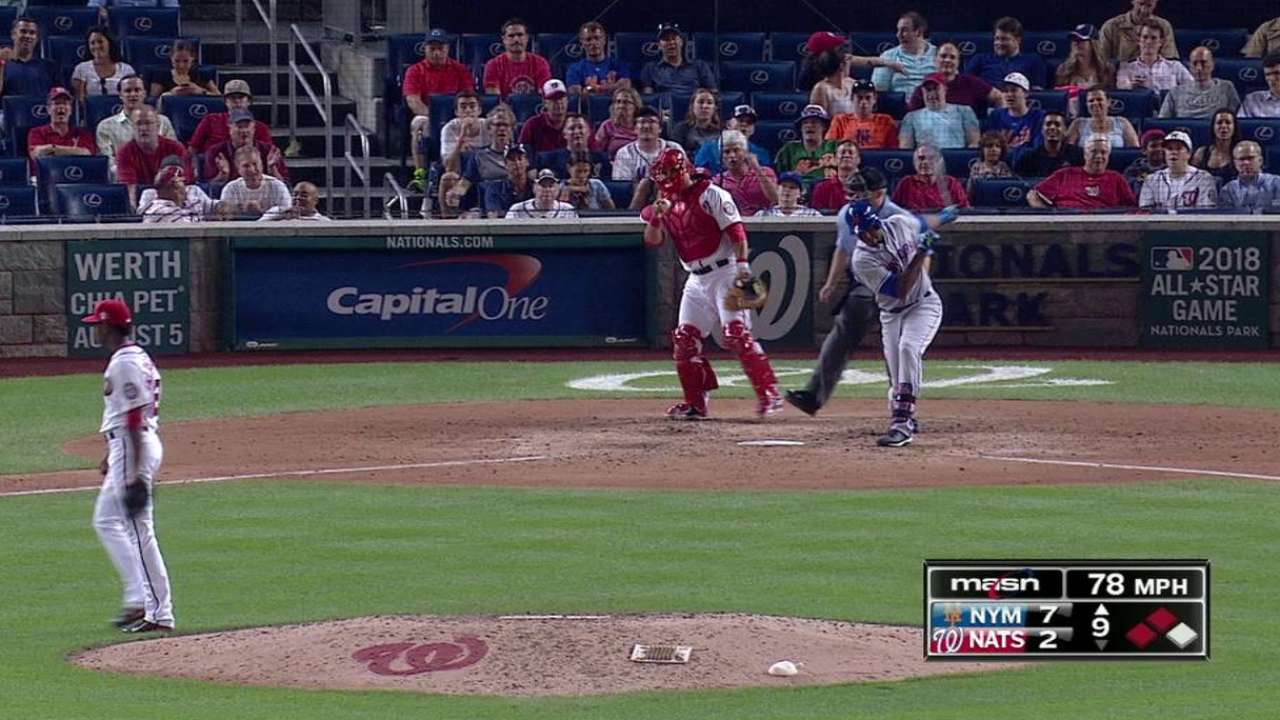 WASHINGTON -- Right-handed reliever Abel De Los Santos made his Major League debut on Tuesday night, recording two outs in Washington's 7-2 loss to the Mets.
"[He was] just aggressive," manager Matt Williams said. "He threw the ball over the plate. It's got good sink. It's low to mid-90s. And we would rather have [had] a different opportunity to get him in there, but he was aggressive. I liked it."
De Los Santos walked the first batter he faced to load the bases -- which he attributed to serious nerves -- but settled down, getting a groundout and a strikeout to set down the Mets.
"I got my job done," he said in front of his locker, which contained the game's lineup card and a ball from his outing.
The 22-year-old had a 2.65 ERA in 26 outings with Double-A Harrisburg this season.
Jacob Emert is an associate reporter for MLB.com. This story was not subject to the approval of Major League Baseball or its clubs.