Rodon struggles to escape jams vs. Cardinals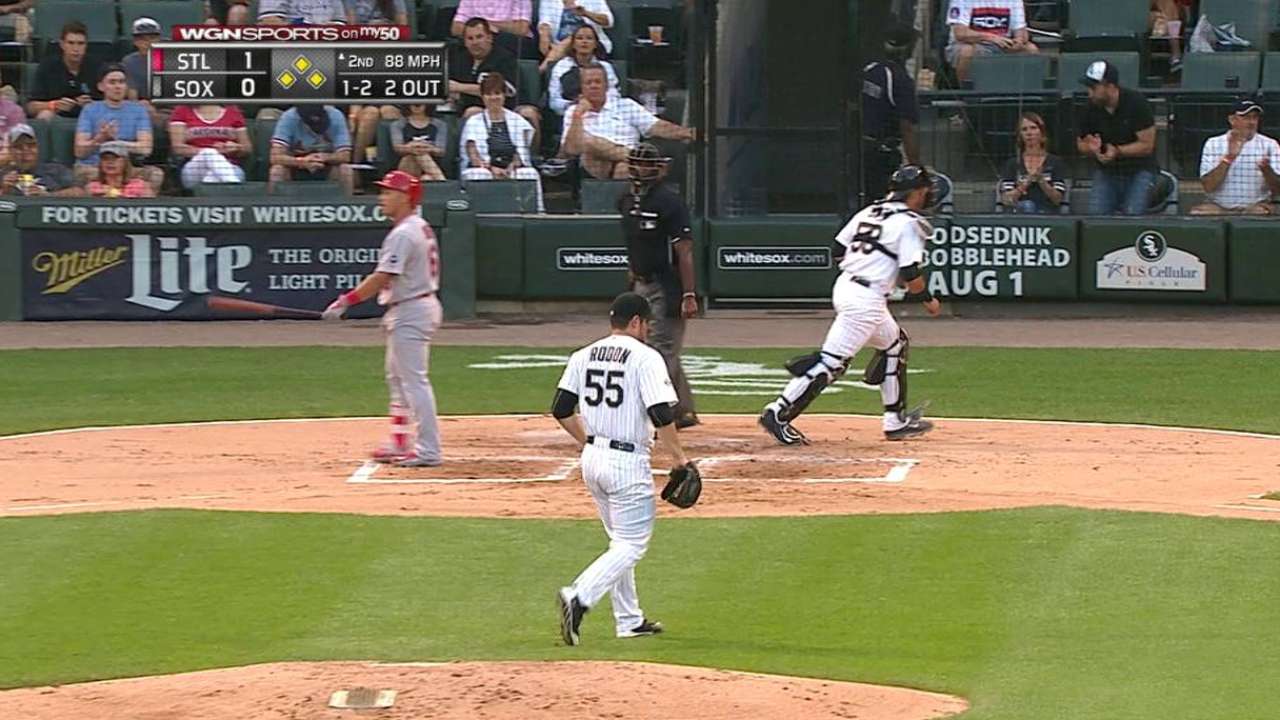 CHICAGO -- Carlos Rodon was quiet after the game, more than his usual soft-spoken tone. He couldn't come up with the words following his performance in Tuesday's 8-5 loss to the Cardinals.
In his first outing back from the All-Star break, Rodon hadn't been able to escape jams in the four innings he pitched. Instead, the rookie starter was tagged for seven runs and the loss.
"I got nothing to say," Rodon said. "Try to get guys out, quick outs and it doesn't happen. I felt comfortable coming out of the warmup and started off the game pretty good and it just didn't work out."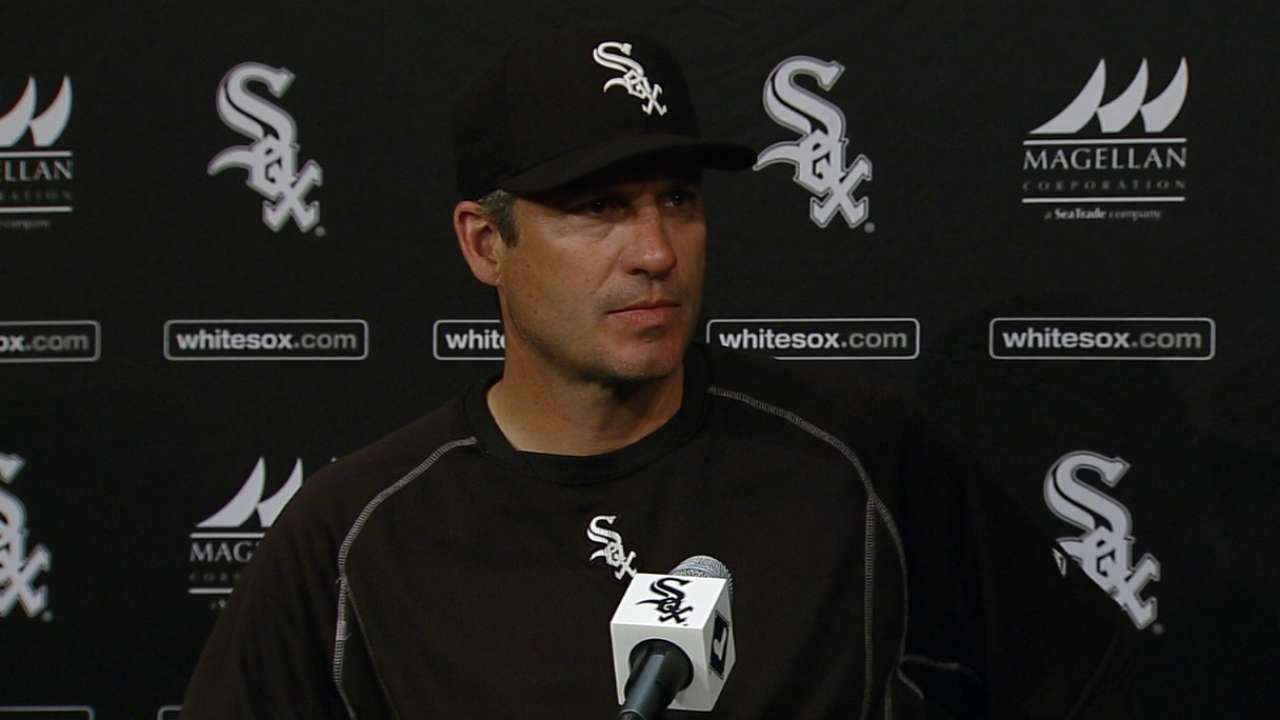 Rodon allowed seven hits and three walks across the start, now the third time he's been unable to extend beyond the fourth inning this season. Since he was converted to a starter on May 5, Rodon has walked more hitters than any pitcher in baseball (40).
In his last outing, July 10 against the Cubs, Rodon pitched six scoreless innings, but he also walked six batters. After a string of four quality starts in May and June, Rodon has been unable to string strong starts together of late.
"It's a learning curve for him," said manager Robin Ventura. "He's not a complete product as he goes out there. He's continuing to learn and adjust and do things at the Major League level. So this is part of that curve."
On Tuesday, Rodon struggled to work out of a jam in the second inning. He gave up a triple when center fielder Adam Eaton was unable to make the diving catch, then allowed an RBI single in the next at-bat.
And he wasn't able to escape runners in scoring position during the third inning, giving up a single and a double before Yadier Molina's two-run single.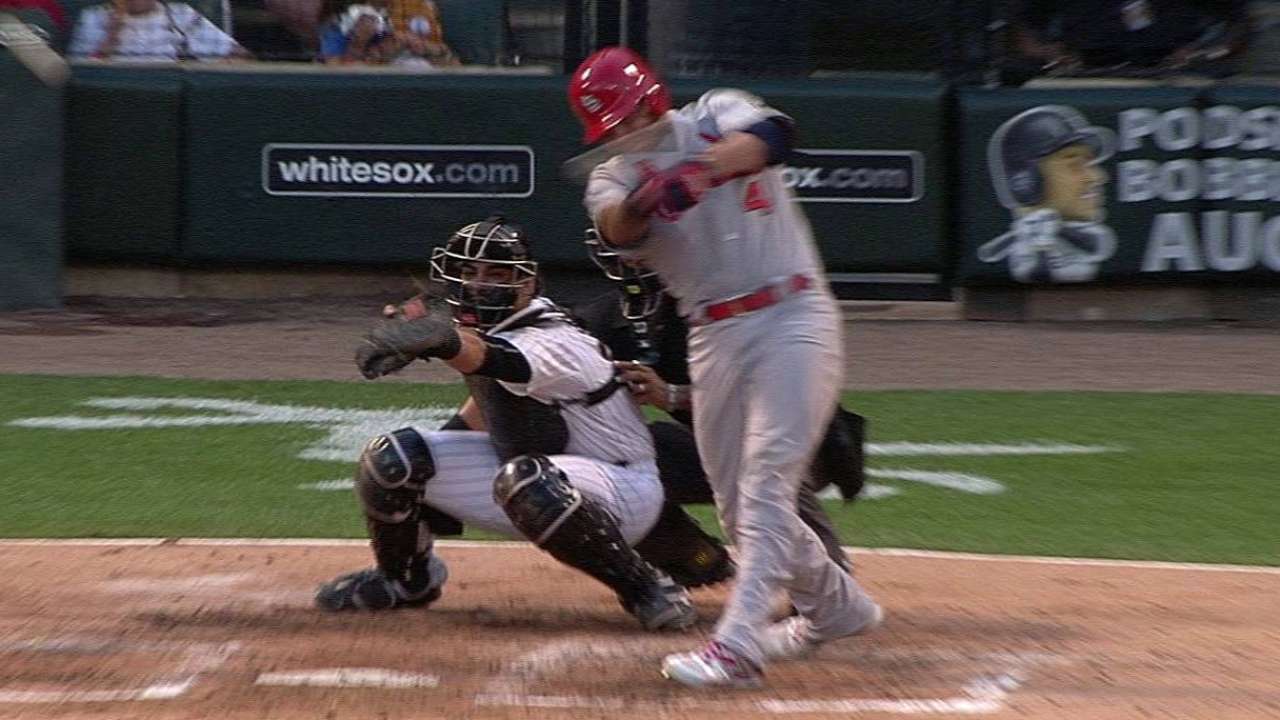 Rodon gave up a grand slam to Matt Holliday in the fourth inning.
"It happens sometimes, you don't have your best stuff," said his catcher, Geovany Soto. "That's a good team over there and sometimes you gotta tip your cap to the other team, too.
"Sometimes you need to slow down a little bit and sometimes you need to let him go."
Tuesday's game highlighted Rodon's struggles with his command, which has been inconsistent since being called up in April. Rodon hasn't pitched to contact often, either walking batters or striking them out.
Before the game, Ventura acknowledged that the rookie depends on the strikeout too much to escape jams. It's something Rodon knows as well, and against the Major's best team, he received another learning experience.
"The stuff is there, you've got to throw it over the plate and let your fielders make plays for you," Rodon said. "The consistency between pitches, it's tough. Try to make an adjustment to get a strike over first pitch and it's wide about two feet. Just something I've got to get better at."
Greg Garno is an associate reporter for MLB.com. This story was not subject to the approval of Major League Baseball or its clubs.