Home-cubbie king: Rookie's homers rile Reds
Cincinnati-area product Schwarber belts tying, go-ahead shots to lead Cubs over Reds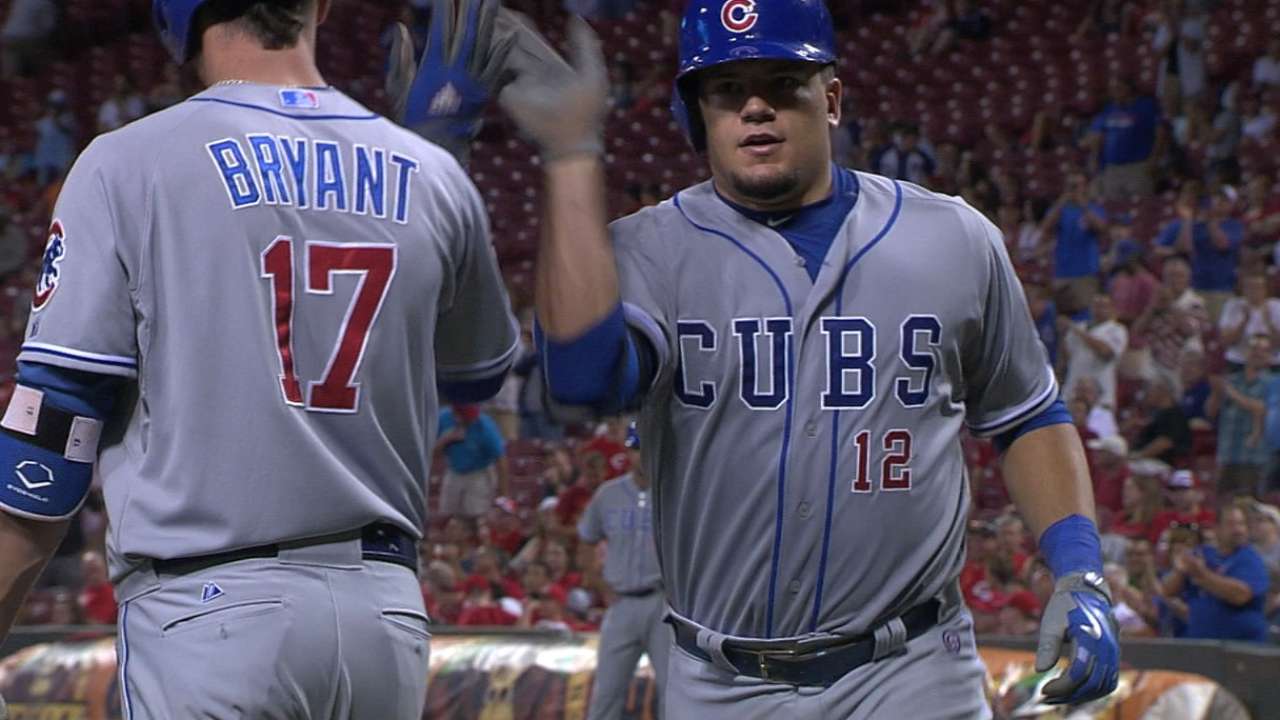 CINCINNATI -- Cubs catcher Kyle Schwarber grew up in nearby Middletown, Ohio, as a Reds fan, looking up to a number of current and past Reds players. He said he knew of and followed Joey Votto, Jay Bruce and Todd Frazier, among other Reds legends such as Johnny Bench, Barry Larkin and Ken Griffey Jr.
On Tuesday, under the bright lights of Great American Ball Park, he made sure they knew of him as well. With the Cubs trailing the Reds by two runs in the top of the ninth, Schwarber rocketed a four-seam fastball from J.J. Hoover to deep right field to tie the game. The two-run homer sent the game to extra innings, and he topped that with a solo shot in the 13th inning to lead the Cubs to a 5-4 victory.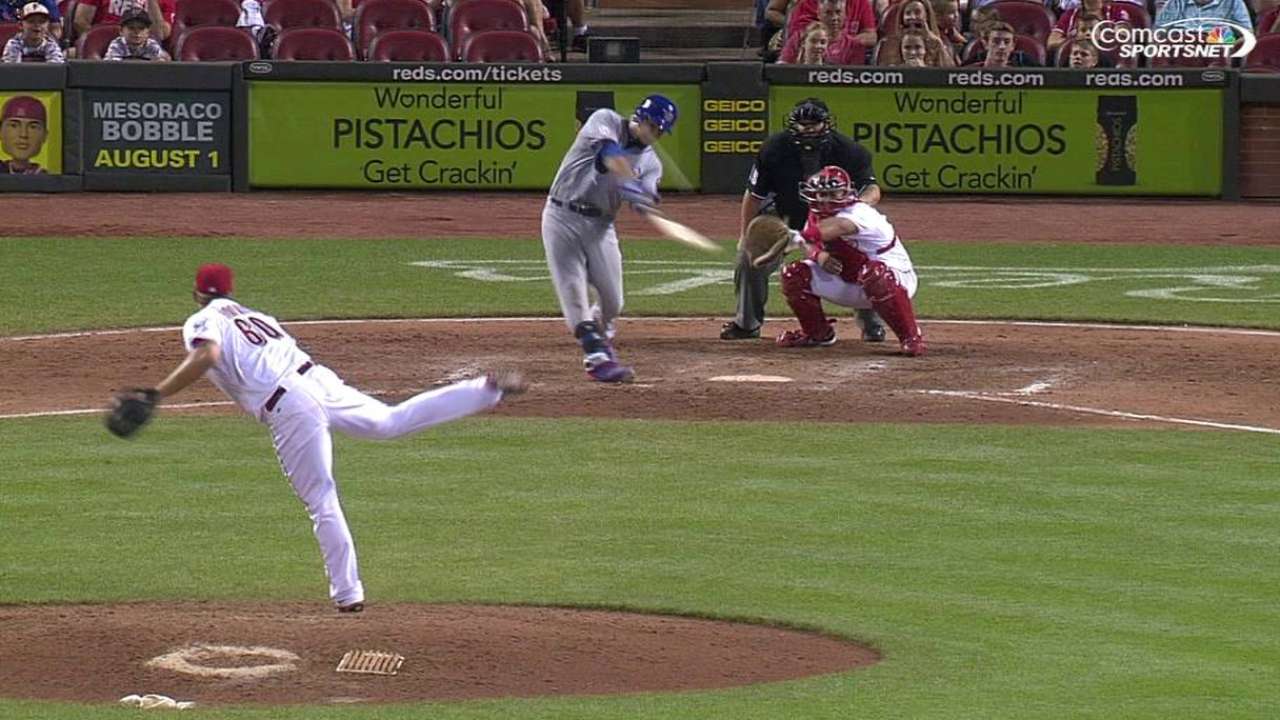 "I always said I wanted to be a Major League ballplayer when I was growing up, but I never knew it would come to fruition," Schwarber said when asked if he ever thought about this type of situation as a kid rooting for the Reds. "A lot of hard work went into that and now it's here. It's an awesome feeling to just play a ballgame up in the Major Leagues."
Schwarber also had a single in the third inning and an RBI ground-rule double in fifth to finish the evening 4-for-7 with four RBIs.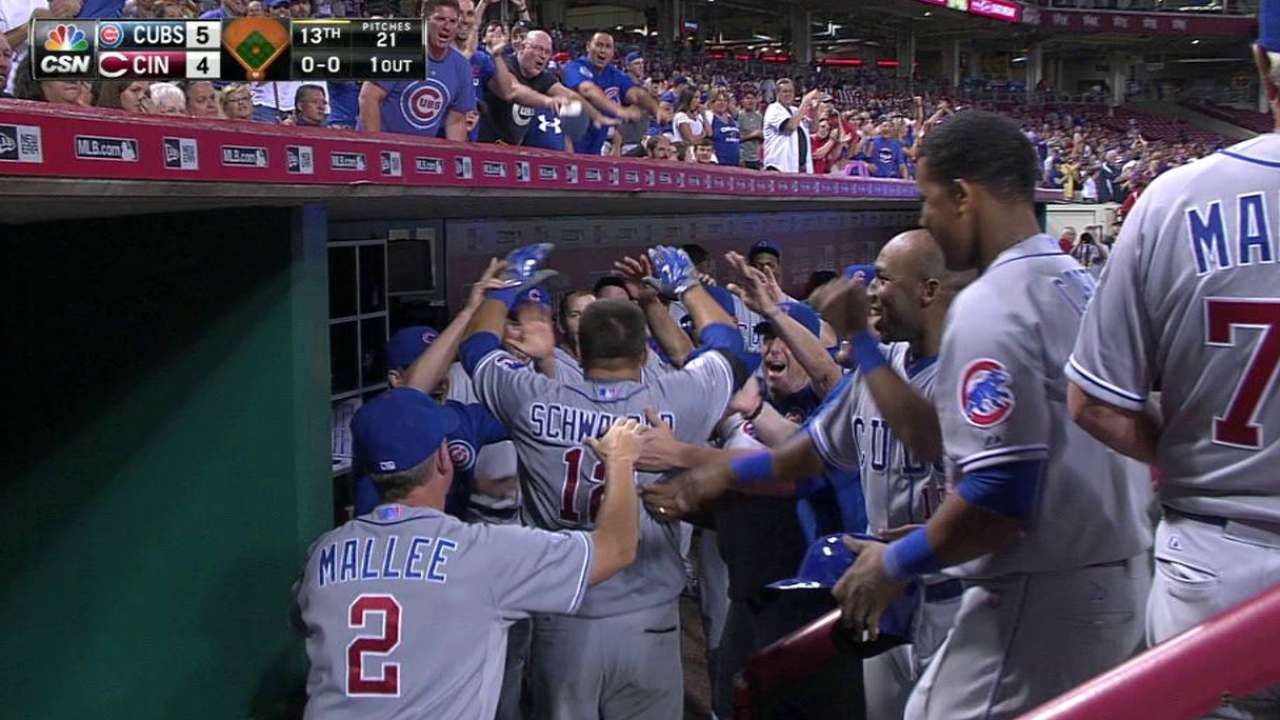 With another strong performance on Tuesday, Schwarber is now boasting a .410 batting average with three home runs and 10 RBIs over his first 11 big league games. Since the rookie made his Major League debut on June 16, Cubs manager Joe Maddon has been impressed with Schwarber's ability to not only hit but manage a game from behind the plate as well.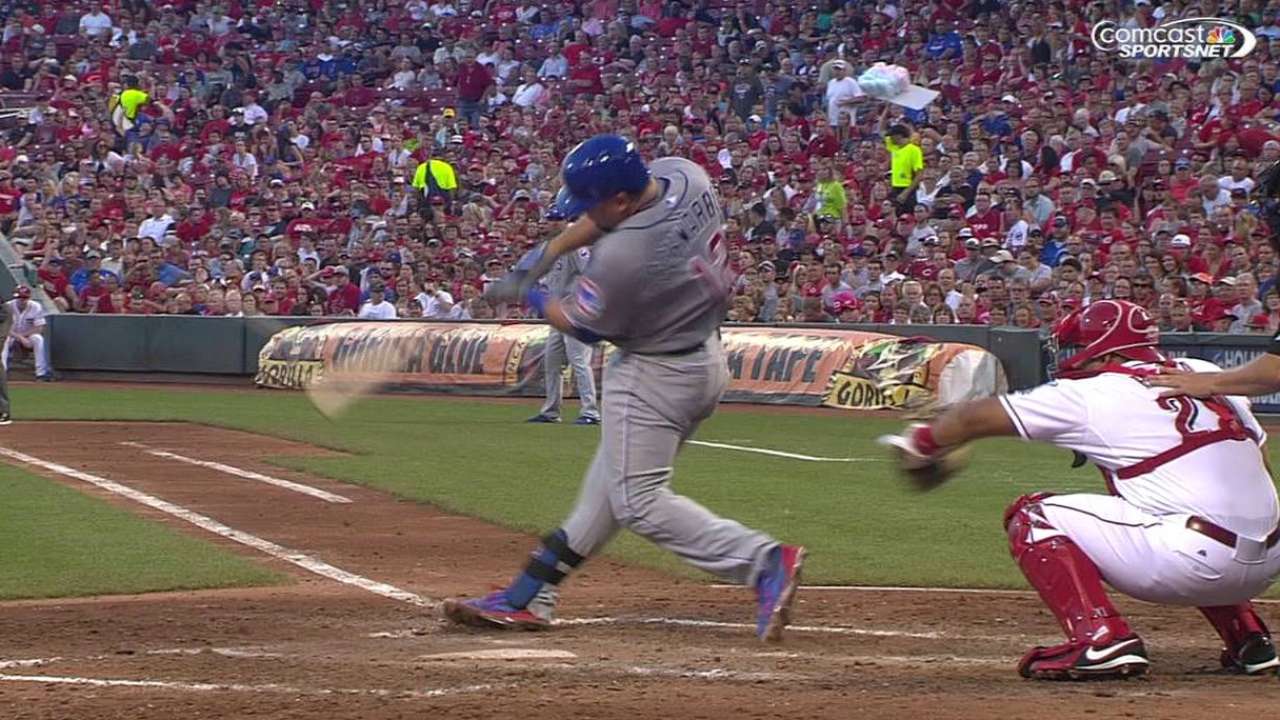 "Pretty impressive, obviously, and I know everybody is going to focus on his hitting but he did a really good job behind the plate today," Maddon said. "The way he caught our guys, the game he called, blocking the pitches. Everything he did today was first rate, so yeah, offensively he's got a different kind of thing with the bat. He's very talented, but he's catching up defensively and that's really important."
The past two days have been memorable for the 22-year-old. Schwarber took the field for the first time against his hometown team on Monday with plenty of family on hand to watch his 1-for-4 performance. Maddon said Schwarber will be behind the plate again Wednesday for the first game of a doubleheader finale.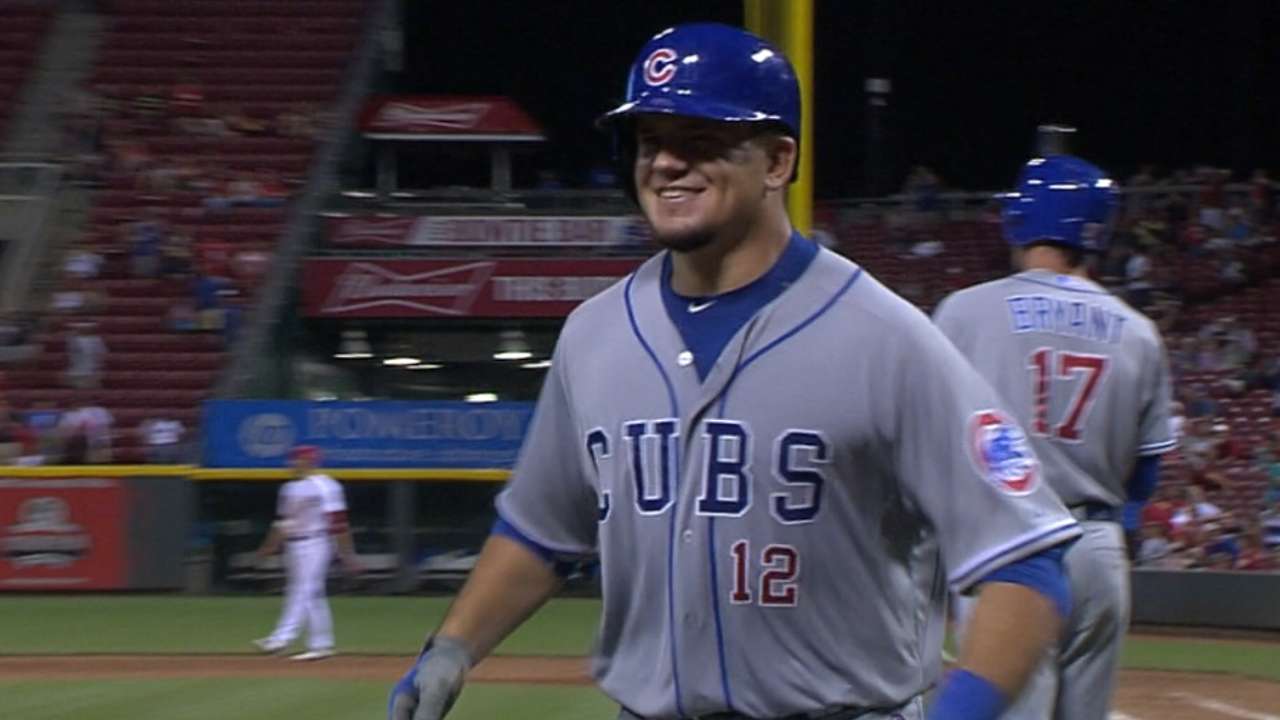 With his impressive series in Cincinnati not over yet, Schwarber said he's ready to get back out there.
"I'm ready to get back here and do it all over again," Schwarber said. "Excited for it."
Robert Bondy is an associate reporter for MLB.com. This story was not subject to the approval of Major League Baseball or its clubs.