J.D. clubs longest HR at Comerica this year
Outfielder hits 467-foot blast in Tuesday's loss to Mariners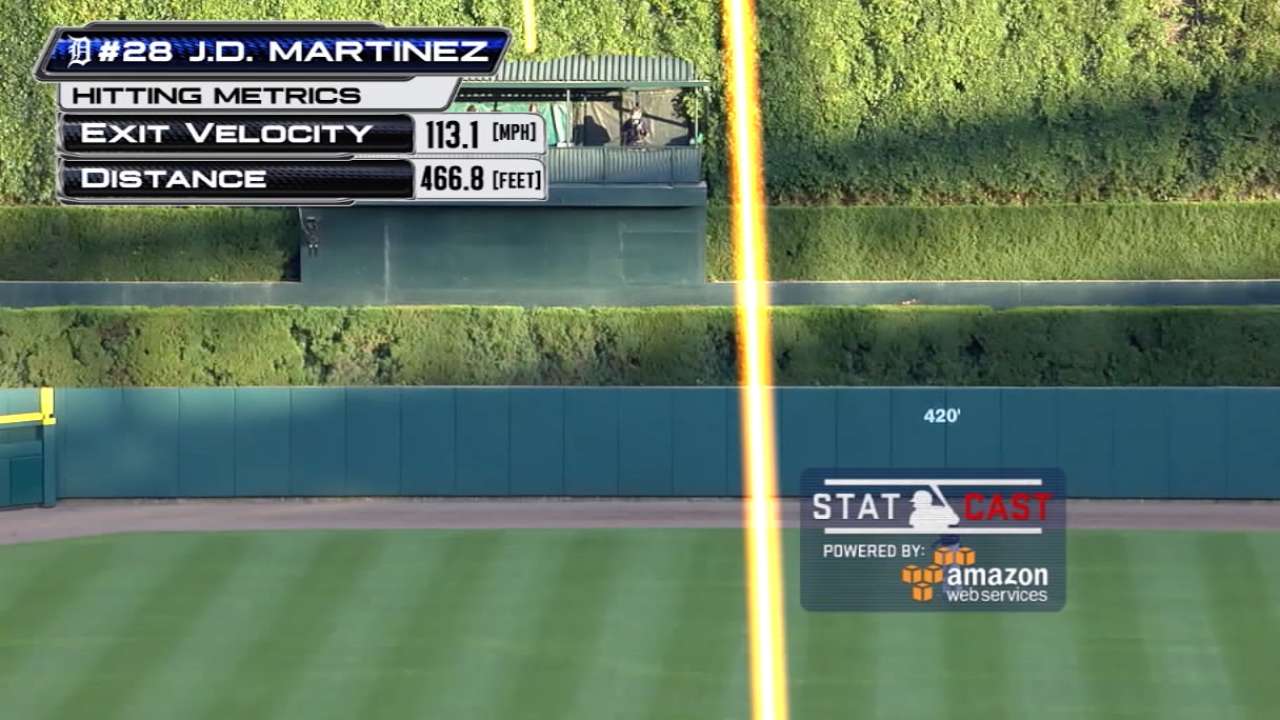 DETROIT -- While the Tigers suffered an 11-9 loss to the Mariners on Tuesday night at Comerica Park, you could hardly fault the offense -- which tallied 12 hits and rallied from a four-run deficit -- for the disappointing result.
The biggest knock of all came off the bat of All-Star slugger J.D. Martinez, who unloaded in the third inning for a two-run homer that cleared the camera well situated halfway up the ivy-covered wall in center field.
The colossal home run, projected by Statcast™ to land 467 feet from home plate, marked the farthest-hit ball at Comerica Park this year. It even topped Seattle designated hitter Nelson Cruz's blast to straightaway center in the top half of the same frame; that one was calculated by Statcast™ to travel 455 feet.
• Cut 4: Cruz, Martinez turn games into their own HR Derby
"To be honest with you, I don't care if it goes like this or like that," Martinez said, imitating a shorter fly ball and a deeper line drive with his hands. "It all means the same to me. I don't care. People get caught up on [distance]. To me, I really pay no mind. I just hit it, and I just hope it gets out."
Martinez, who is batting .287, has 27 home runs this year -- but none longer than Tuesday's.
Until Cruz and Martinez's moonshots, the White Sox Melky Cabrera had held the distinction of the longest home run at Comerica Park this season. He crushed a 454 1/2-foot blast, as measured by Statcast™, on June 28.
But that record quickly fell on Tuesday, first thanks to Cruz and later Martinez.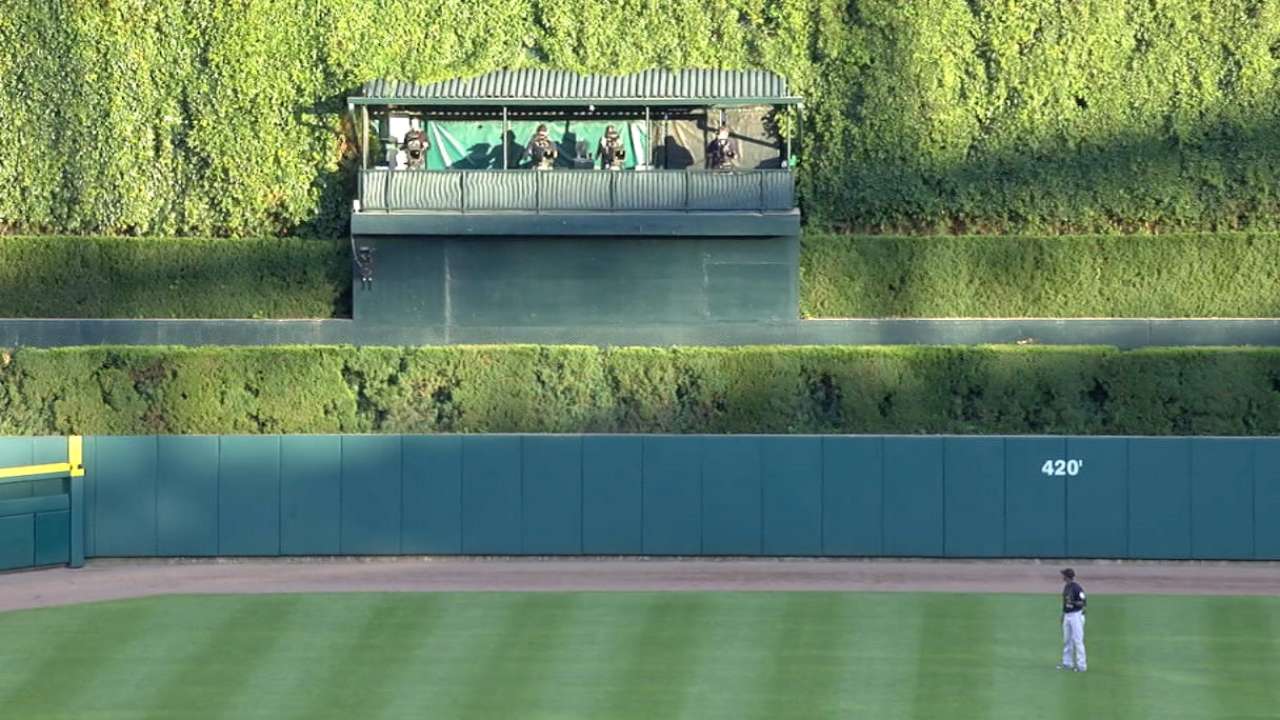 After Victor Martinez was hit by a pitch with two outs and the bases empty in the third inning, J.D. connected on a 95-mph fastball from Mariners starter Taijuan Walker. The ball left the right fielder's bat at 113.2 mph and had a 26.3-degree launch angle, according to Statcast™.
Seattle center fielder Austin Jackson turned and jogged a few steps toward the wall, but then he stopped and stared -- as did 34,088 fans at Comerica Park.
About the only person who didn't watch the ball land was Martinez himself. As soon as he knew it was gone, he says, he put his head down and finished his trot around the bases.
"They all count the same to me," he said. "A lot of guys like to get caught up in that, see who can hit it farther. You don't get any bonus points for it."
Martinez finished the night 2-for-5 with three runs scored, and he also reached base on a line drive to third base in the second inning that was ruled an error. Tuesday marked the 26th multi-hit game of the season for the 27-year-old, who last year was released from the Astros while retooling his swing.
He has since emerged as a potent offensive weapon and has tallied 50 home runs as a Tiger. But Tuesday's was unlike anything Comerica Park has seen this year.
Alejandro Zúñiga is an associate reporter for MLB.com. Follow him on Twitter @ByAZuniga. This story was not subject to the approval of Major League Baseball or its clubs.