Chen takes blame for loss despite solid effort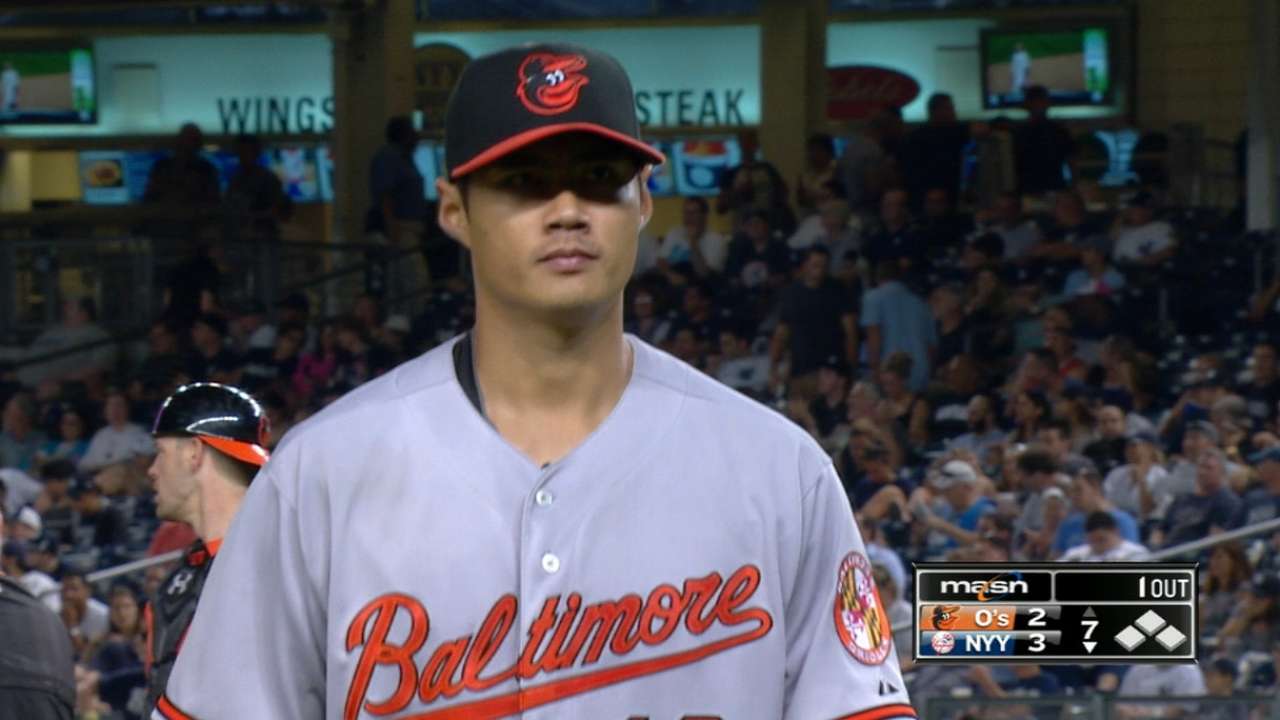 NEW YORK -- On his 30th birthday -- a night that ended in a 3-2 loss to the Yankees despite his sixth straight quality start -- Wei-Yin Chen blamed no one but himself.
"I wasn't able to control the situation as I wanted to in the first couple innings and allowed a couple extra-base hits. I allowed two runs in the first two innings," Chen said Tuesday night after his 6 1/3-innings start. "I think that gave the team some burdens. And that's why we lost the game today."
Chen gave up three earned runs on 10 hits, including a decisive one in the sixth inning when Brendan Ryan drilled a sharp double to left. It was the first time since May 30 that the lefty allowed at least three earned runs.
But O's manager Buck Showalter refused to blame Chen for the his team's inability to take the first game of the series over the Yankees. Instead, the manager lauded his pitcher's performance and chalked up the loss to a couple of unlucky offensive turns.
"He was good. He was really good. We had some rest during the All-Star break, came back, gave us a real good chance to win," Showalter said. "You can't steer ground balls, but Wei-Yin presented himself well."
The Orioles didn't find an offensive spark until the sixth inning, scoring two runs off back-to-back singles from Matt Wieters and J.J. Hardy. Chris Parmelee and Jonathan Schoop both nearly had hits that could have gone for extra-bases had they fallen the O's way, but when they didn't, the team that has been prone to its offensive struggles this season had no answer. The Orioles are now 6-34 in games that they have scored fewer than four runs.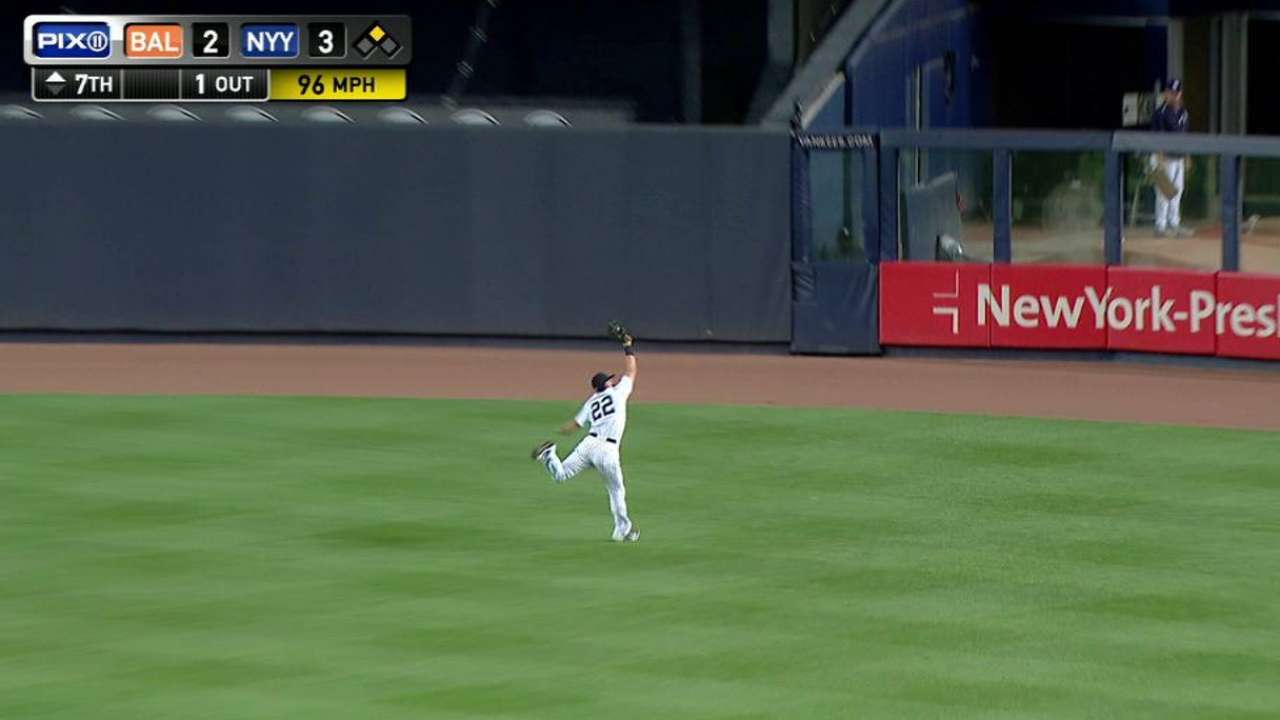 "We took a shot at [the Yankees' bullpen] there and Parm squared up a ball there, but it didn't fall," Showalter said. "I thought John's ball was going to be fair for sure, but hopefully some of those inches will go our way tomorrow."
Wieters, the O's catcher, echoed Showalter's sentiment that Chen threw the ball well and that the story of the game wasn't necessarily on the pitcher, but on the hitters.
"He's got good stuff," Wieters said of Yankees starting pitcher Nathan Eovaldi. "He's able to use a lot of offspeed stuff, and we were kind of thinking coming in here he's been using offspeed stuff a lot more. But any time a guy can throw that hard and mix in his offspeed stuff for strikes, it's going to be a battle."
And on Tuesday, it was.
"We were able to tie it up off him," Wieters said. "Just couldn't quite hold it."
Grace Raynor is an associate reporter for MLB.com. This story was not subject to the approval of Major League Baseball or its clubs.