Mattingly ejected after Turner's at-bat in 8th
Dodgers manager argues strike call with plate umpire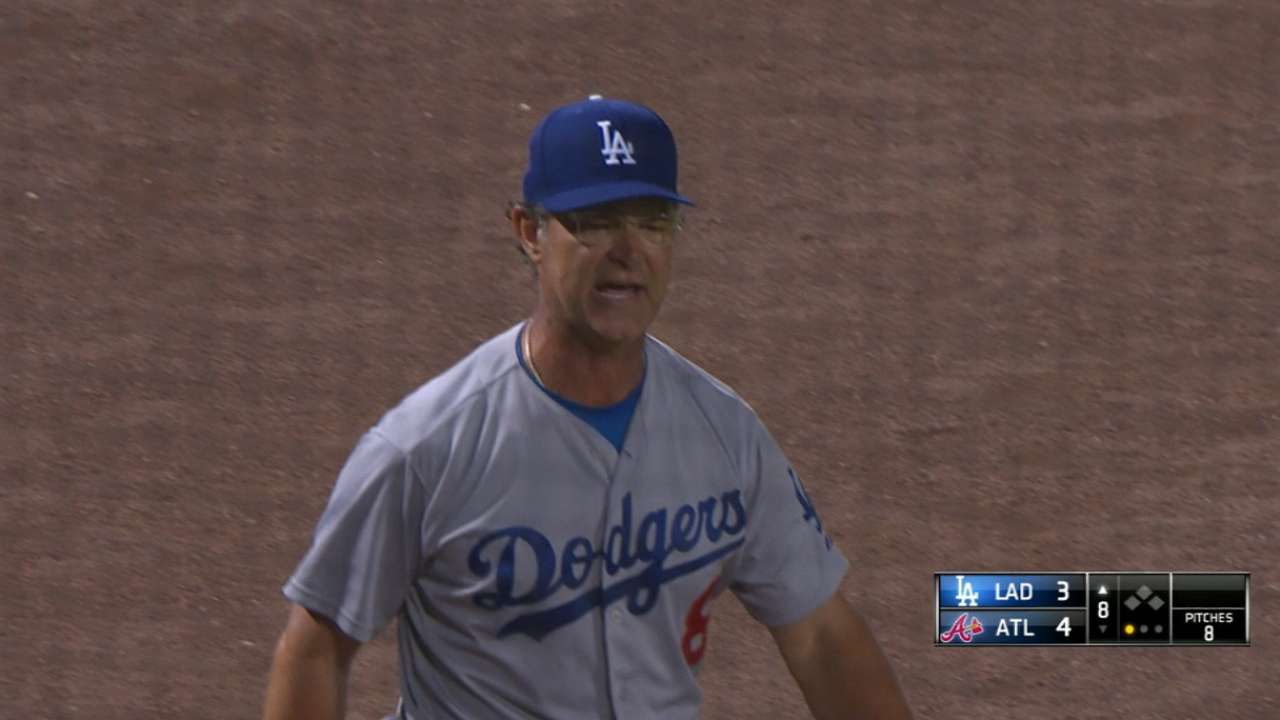 ATLANTA -- Dodgers manager Don Mattingly was ejected in the top of the eighth inning of the Braves' 4-3 victory Tuesday night for arguing balls and strikes with home-plate umpire James Hoye.
Mattingly had words with Hoye from the dugout after Justin Turner grounded out to second baseman Jace Peterson, and Hoye quickly ejected the manager.
Turner said he was frustrated from the third pitch of the at-bat.
"I just told [Braves catcher Ryan Lavarnway] after the 2-0 pitch that it was outside, and [Hoye] calls a pitch that's further away a strike," Turner said. "Pretty much have to swing at anything out there because you don't know whether it's going to be a strike or a ball.
"You think you walk, he calls it a strike, and after that you don't really know where the outside corner is."
After grounding out and heading back to the dugout, Turner was seen talking to Hoye, who walked toward the dugout to respond to Turner. That was when Mattingly said he had to go out to argue.
"I really wasn't going to just allow [Hoye] to come across the field," said Mattingly, who also said Turner should have been issued a walk. "When he started walking towards Justin, then I'm going to have to come out."
Turner, who homered in the first inning of the game and is hitting .322/.387/.552 this season, said the call changed the entire at-bat.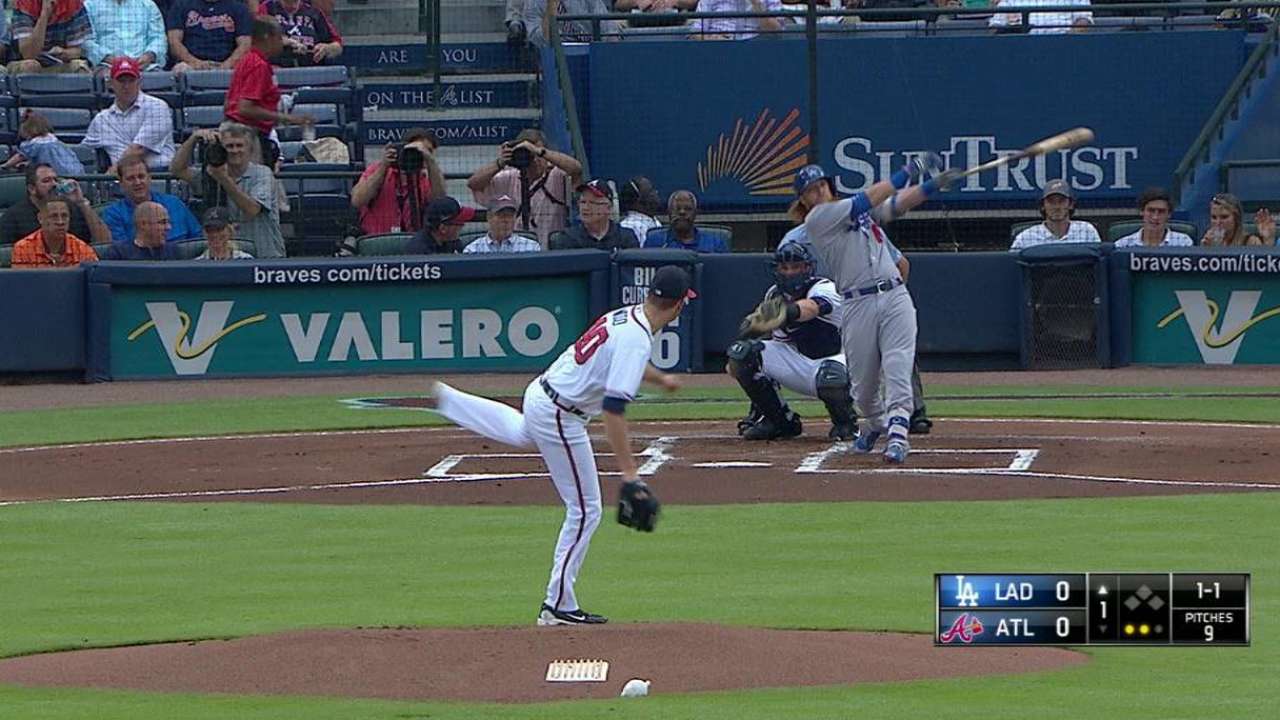 "Hitting's hard enough," he said. "When you start giving guys who are pretty good pitchers balls that are 3 or 4 inches off the plate, it gets frustrating."
It was Mattingly's fourth ejection of the season.
Carlos Collazo is an associate reporter for MLB.com. This story was not subject to the approval of Major League Baseball or its clubs.