Ventura: 'No sense worrying' about Deadline
Kaminsky tosses first pitch in Chicago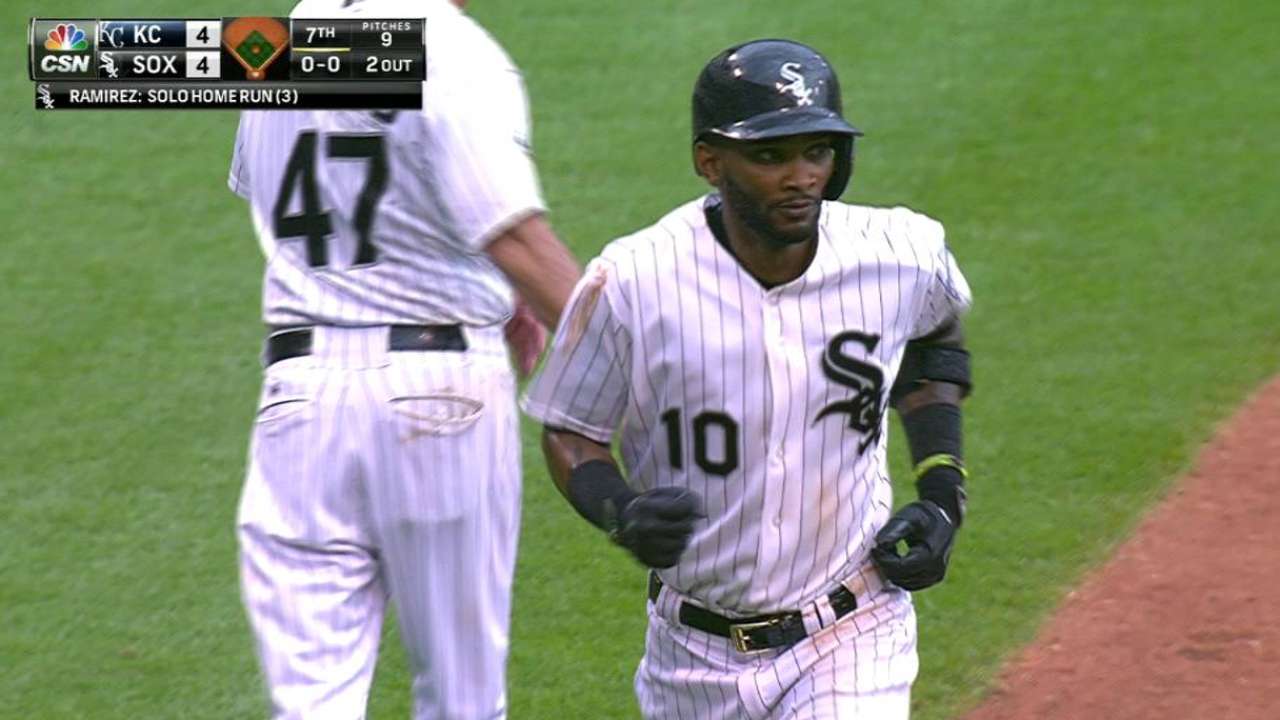 CHICAGO -- White Sox manager Robin Ventura has heard about the July 31 non-waiver Trade Deadline for 10 days already, and he'll likely hear about it for 10 more. With the Deadline looming, Chicago is still figuring out its plan while it sat seven games out of the postseason entering Tuesday.
Ventura has been around long enough as both a player and a manager to know that it isn't something worth worrying about beforehand. He has a game every day leading up to the Deadline, so as he notes, there isn't time to worry about it.
"It's something that always happens no matter what," Ventura said. "Everybody knows it's there it just depends on what side of it you're on. For us, you know it's there but you continue to play. Our guys have to be focused on St. Louis and not 10 days from now.
"You've been around long enough to know that's part of the business so you control today instead of worrying about 10 days from now."
On Friday, Ventura was frustrated when answering questions about the Deadline and was still frustrated to answer the questions on Tuesday. Even as other teams have been rumored to have a better idea in that time, the White Sox are still figuring out whether they are buyers or sellers at this moment.
For now, Ventura noted he hasn't seen his players worry about the Deadline, many of whom are veterans of the game. Players such as Jeff Samardzija or Alexei Ramirez have been tossed around in rumors, but otherwise haven't acted differently.
"Some of it can be noticeable, but other times you don't notice it," Ventura said. "Some guys suppress things like that, some guys just don't care and continue to play. The job here is to not let it get in the way and let it get in the way of what you're doing on the field.
"There's no sense worrying about something that's out of your hands."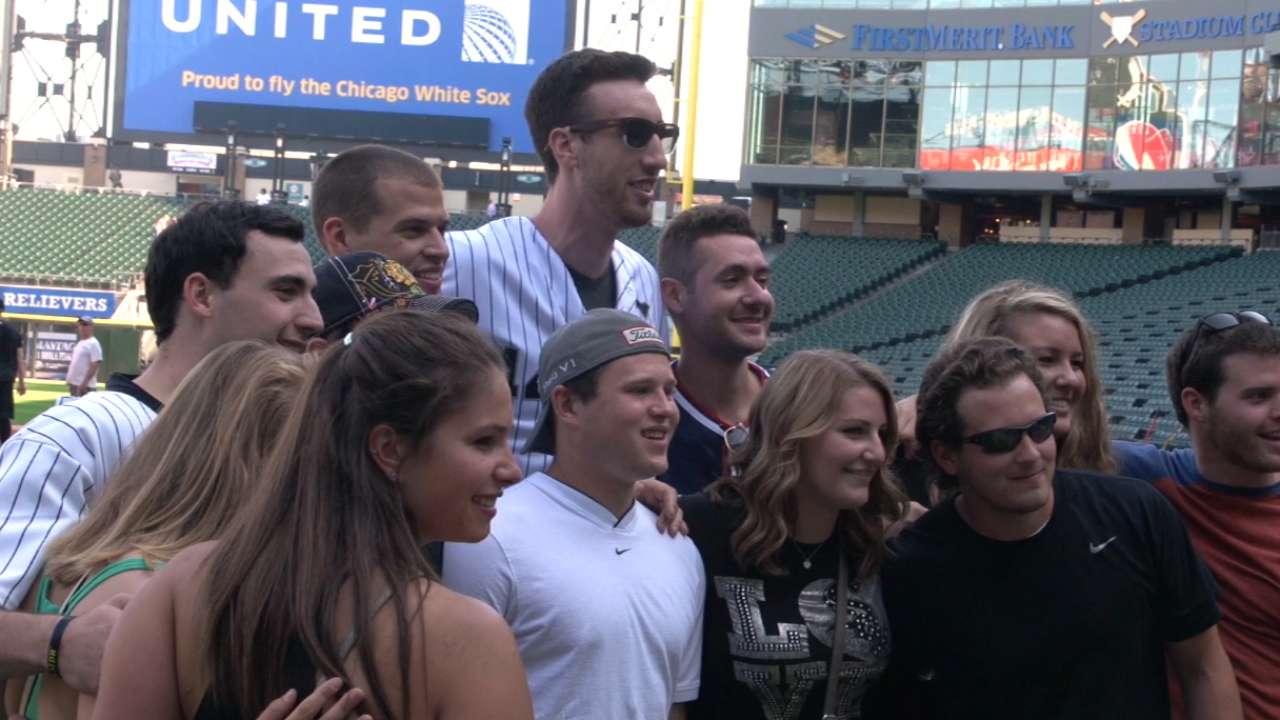 • Chicago native and former Wisconsin All-American forward Frank Kaminsky visited U.S. Cellular Field to throw out the first pitch before Tuesday's game against the White Sox. Earlier in the afternoon, Kaminsky took batting practice with his favorite team.
Kaminsky will report to the Charlotte Hornets in a couple of weeks after he was drafted No. 9 overall in the NBA Draft, but he has spent his summer back in his hometown of Lisle, Ill..
He said he used to have season tickets when he was younger, attending games with his father from a young age. And since then, he's never been swayed by the other team on the North Side.
"Obviously my dad, living there was a huge Sox fan and he pushed that on me," Kaminsky said. "My mom is actually a Cubs fan. He wasn't having any of that in our house. We have a family saying: 'We have two favorite teams in the MLB, the White Sox and whoever is playing the Cubs.' That gives you an idea of how much we love this team."
Greg Garno is an associate reporter for MLB.com. This story was not subject to the approval of Major League Baseball or its clubs.