Carpenter wins 3rd Cards Heart and Hustle Award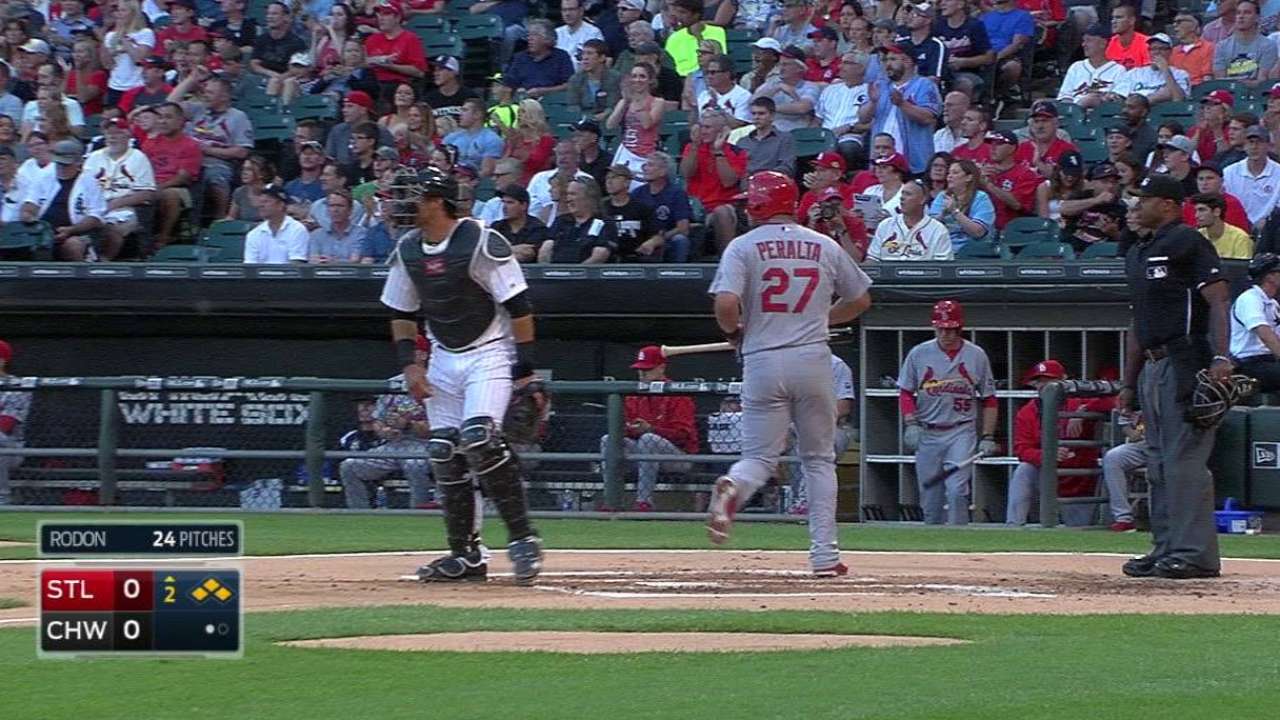 CHICAGO -- For the third straight season, Cardinals third baseman Matt Carpenter has been named the club's Heart and Hustle Award winner by the Major League Baseball Players Alumni Association. The MLBPAA selects an award winner from each of the 30 teams who demonstrates a passion for the game of baseball and best embodies the values, spirits and tradition of the sport.
Carpenter will be recognized as the Cardinals' Heart and Hustle recipient prior to an upcoming game at Busch Stadium. An overall winner will then be selected through a combination of fan, alumni and player voting later in the season. The 2015 winner will be announced on Nov. 10.