Red Sox sign 27 of 39 picks in 2015 Draft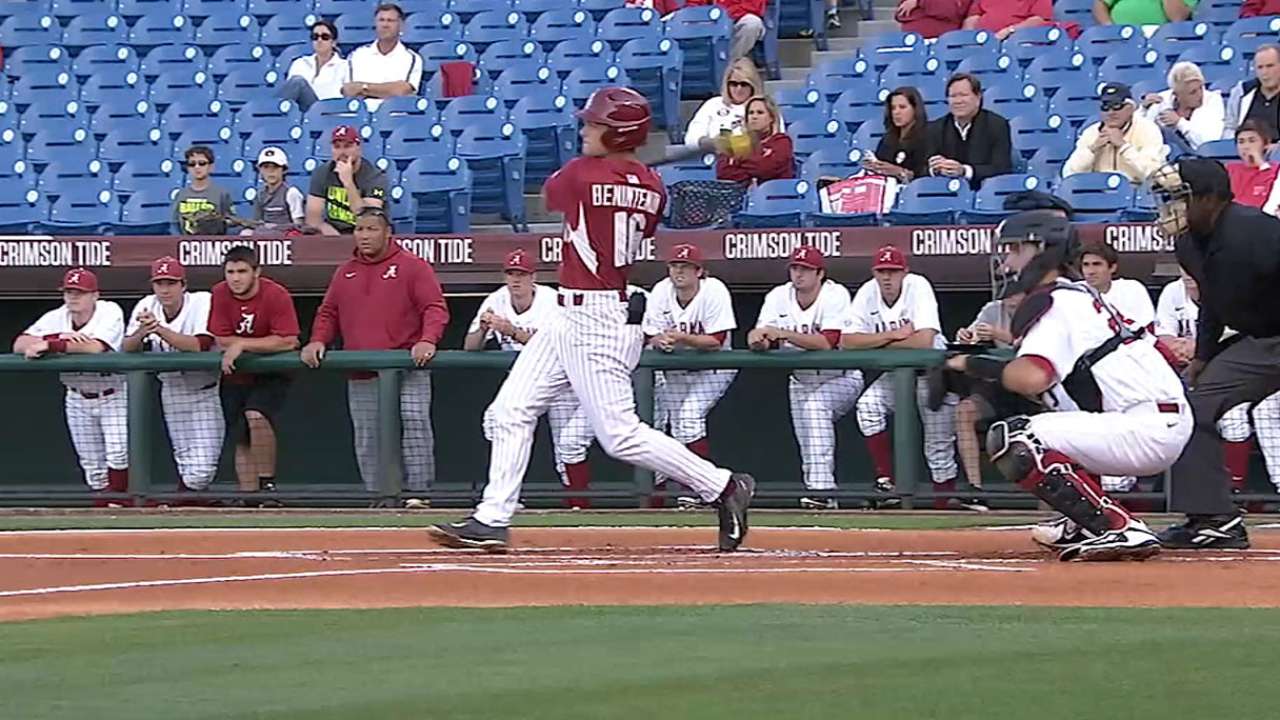 HOUSTON -- The Red Sox signed 27 of the 39 players they selected in the 2015 Draft, including all 16 players taken in the first 17 rounds.
It continued a recent trend in which the Red Sox have signed 75 of their top 80 selections since 2012.
The deadline for signing players was this past Friday.
The Red Sox spent $7,589,000 on signing bonuses this year, bringing their 14-year total since 2002 to $101,588,083, the third highest in the Major Leagues. Only the Pirates and Royals have spent more in signing their Draft picks in that 14-year period.
Outfielder Andrew Benintendi, Boston's first-round selection this season, recently started his professional career with Class A (short-season) Lowell.
The seventh overall pick in the Draft, Benintendi won the Dick Howser Trophy and the Golden Spikes Award, given annually to the best player in college baseball.
Ian Browne is a reporter for MLB.com. This story was not subject to the approval of Major League Baseball or its clubs.