Brock talks Padres' Trade Deadline position, 2016 ASG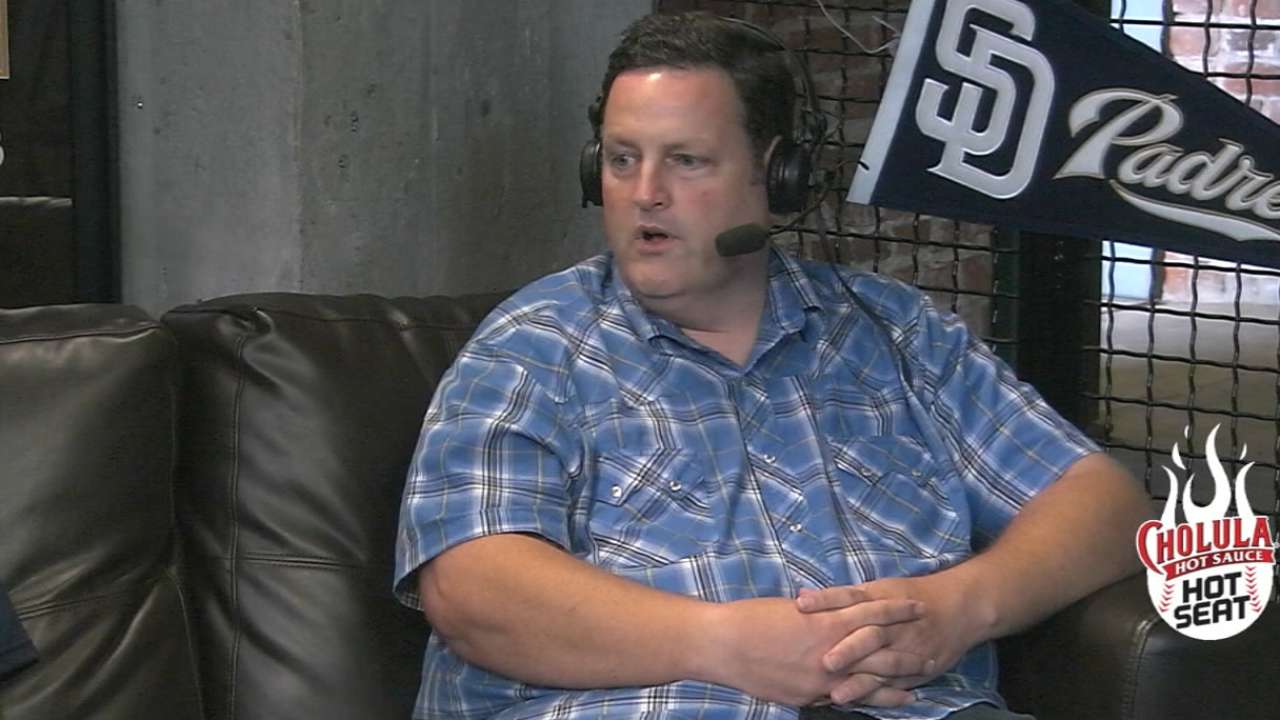 MLB.com beat writer Corey Brock stopped by Padres Social Hour on Monday to discuss the Padres' position as the July 31 non-waiver Trade Deadline approaches and the remainder of the baseball season in San Diego. Brock, who is in his ninth year of covering the Padres for MLB.com, had a cautiously optimistic viewpoint of where the team has found itself after the All-Star break:
"If these guys are going to truly make any kind of headway, it has to start now," said Brock. "[The Padres] have put themselves in a very precarious situation here, and let's not fool ourselves -- these next few weeks are going to be very interesting as we approach the Trade Deadline."
Brock, however, was not quick to dismiss the remainder of the Padres' season: "Will they buy? Will they sell? It may be a little mix of both, which is what I seem to believe. With the second Wild Card, these teams are truly not out of it, and I think this is forcing general managers across the landscape to hold onto their pieces until the last moment. Like I said, this is not a team that is, by any means, mathematically out of this."
Brock also briefly discussed how the Padres are preparing for the 2016 All-Star Game, which will be held in San Diego. "The Padres sent a contingent of close to 30 people to Cincinnati to keep an eye on how the Reds organization hosted the event -- not just the game itself or the Home Run Derby, but the ancillary events, including the gala, the parade and the All-Star Game FanFest," said Brock. "I think with the Padres being [so close to] the convention center, it will be a huge plus."
To hear more about Brock's thoughts on starter Tyson Ross, Justin Upton's recent oblique injury and how general manager A.J. Preller will approach the deadline as a buyer or seller, watch the entire interview with Jesse Agler and Jordan Carruth in the video above. Follow Corey on twitter at @FollowThePadres. And for more interviews, highlights and Padres content, check out padres.com/socialhour.
Corey Brock is the Padres beat reporter for MLB.com. He has been covering the team since 2007.
This story was not subject to the approval of Major League Baseball or its clubs.