Blanton strong for formidable Royals' bullpen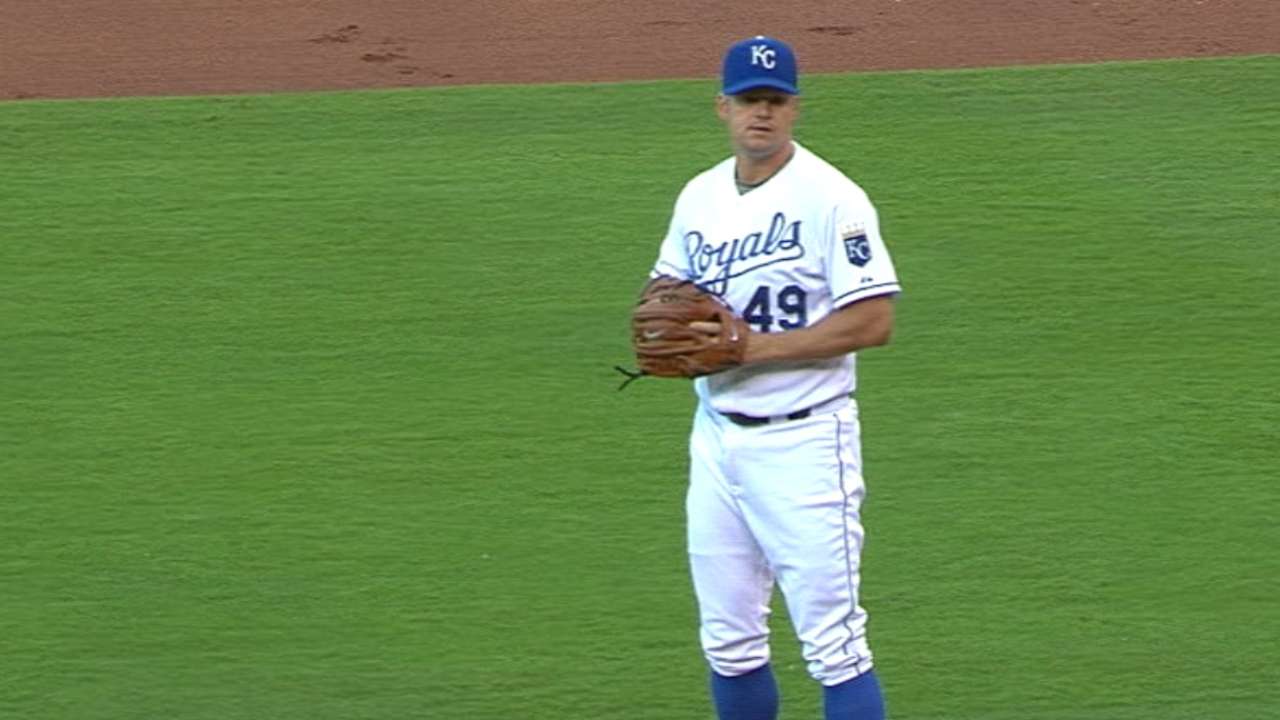 KANSAS CITY -- There were reasonable odds that right-hander Joe Blanton wasn't going to be on the roster on Tuesday afternoon when the Royals activated Jason Vargas from the disabled list.
While Blanton seemed like the logical choice to be taken off the 25-man roster, it was No. 1 starter Yordano Ventura, who was optioned to Triple-A Omaha.
So Blanton's comeback journey with the Royals rides on. And naturally, he became one of the stars in Tuesday night's 3-1 win over the Pirates while filling in for Vargas, who re-injured his left elbow and left after 1 1/3 innings.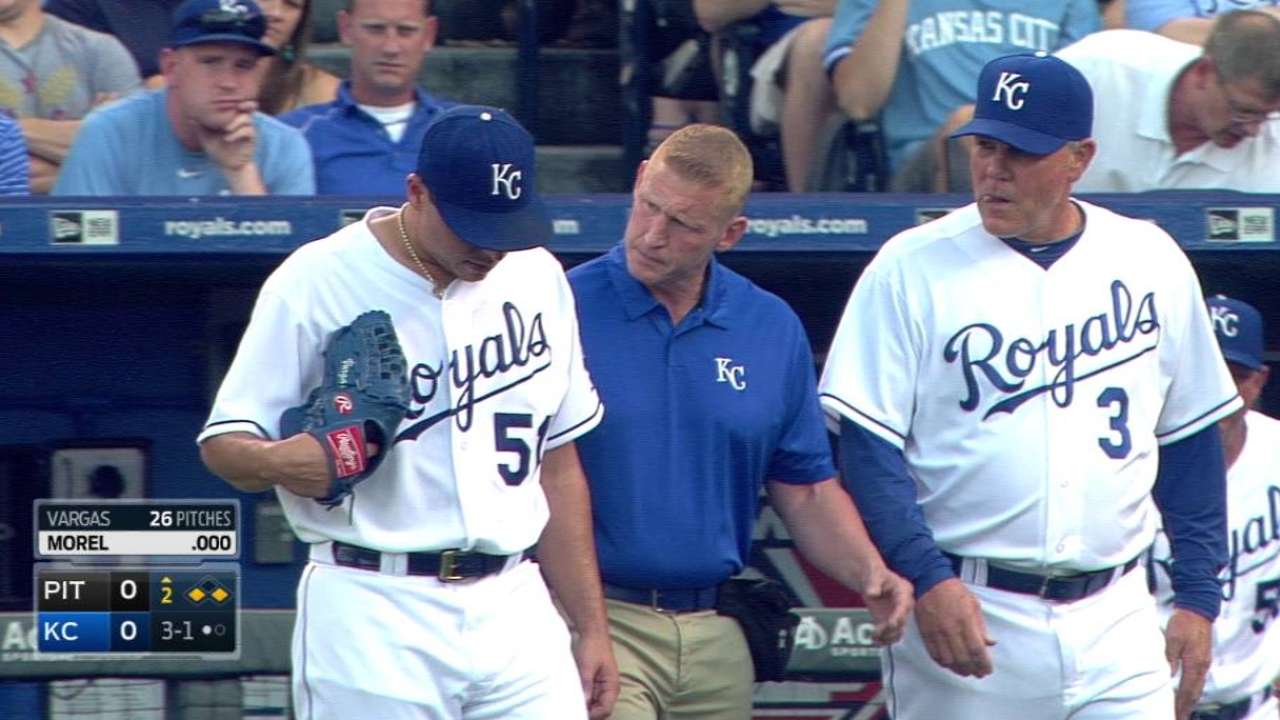 No problem. Blanton came in and threw 3 2/3 shutout innings, striking out five while walking none to help the Royals even the series and set up the rubber game on Wednesday.
"Phenomenal job," manager Ned Yost said.
Blanton said while he was aware a roster move was coming on Tuesday, he tried not to think of the possibilities, or even the worst-case scenario -- being released.
"That's stuff you try to not think about," Blanton said. "It's the business side and as a player you try not to think about that. You go about your job.
"I just came in today and I heard that a move was made. But I wasn't really thinking about it."
Blanton said it was one of those days where everything was working.
"I had a good slider tonight," he said. "I had a good sinker that was setting it up."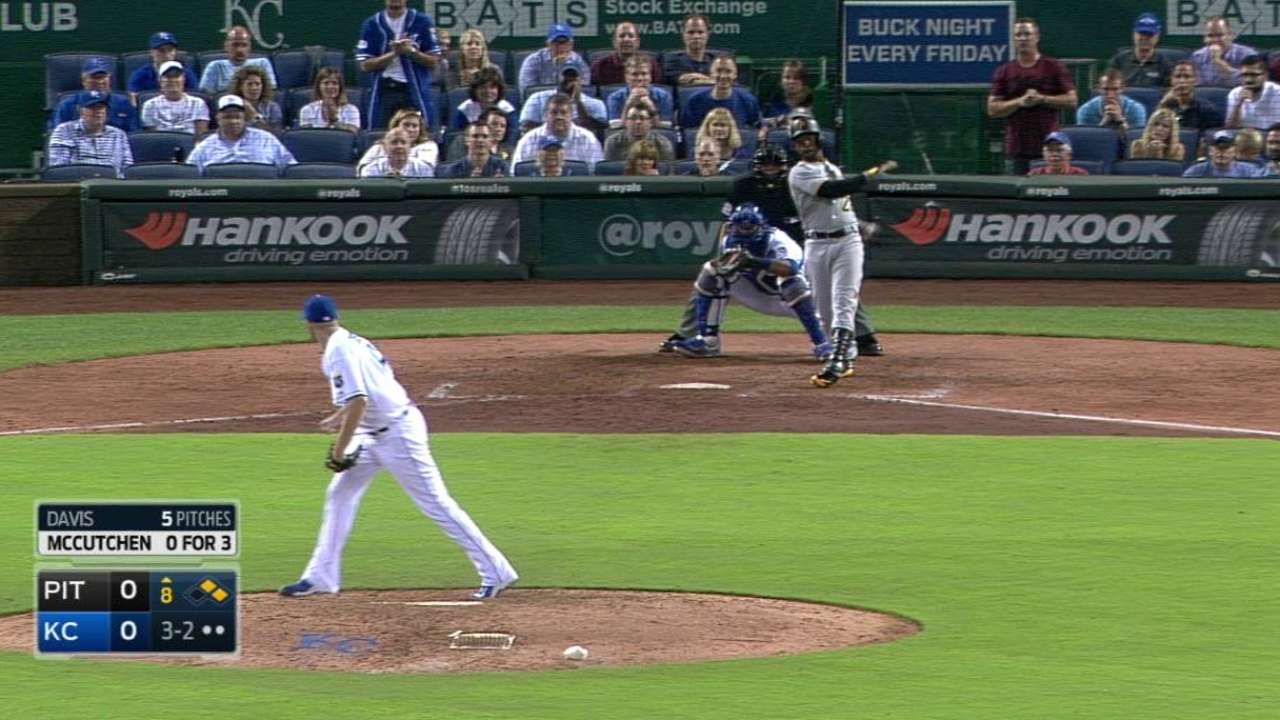 Blanton was followed by Ryan Madson, Kelvin Herrera and Wade Davis, who kept the shutout going through eight innings.
That set up the ninth for closer Greg Holland, who wobbled, but held on for the save.
Jeffrey Flanagan is a reporter for MLB.com. Follow him on Twitter at @FlannyMLB. This story was not subject to the approval of Major League Baseball or its clubs.