Key things to watch for in today's games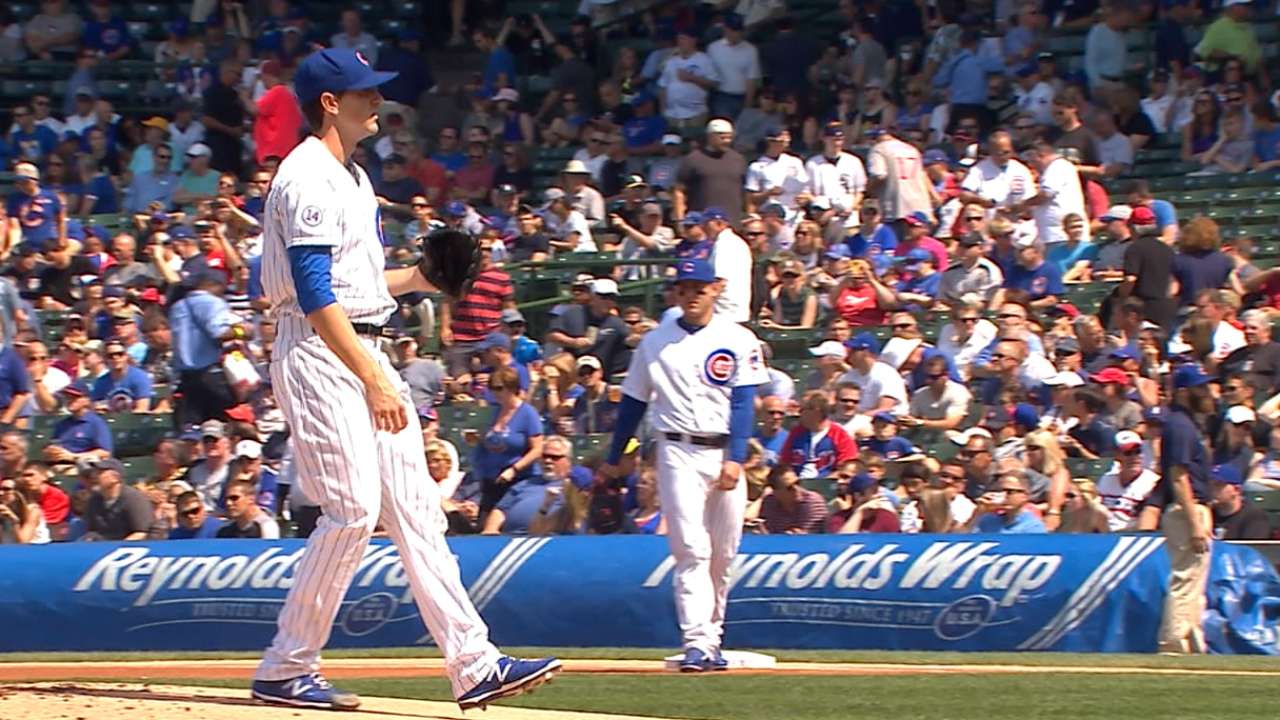 Wednesday brings a full day of baseball, starting with afternoon games on the East Coast and ending with night games on the West Coast. Here are five things to watch for:
NL Central twin bill: CHC @ CIN, 12:35 p.m. ET and 6:10 p.m. ET
Two division rivals -- the Cubs and the Reds -- meet for a doubleheader in Cincinnati. Kyle Hendricks, who has given up one earned run over 20 innings in his last three starts, will pitch in Game 1 against Mike Leake, who could be pitching elsewhere soon if trade rumors prove true.
Dallas Beeler will be called up from Triple-A for the Cubs in Game 2 and Tony Cingrani will be activated from the DL (left shoulder strain).
Road woes: NYM @ WAS, 12:35 p.m. ET
Mets rookie sensation Noah Syndergaard is still looking for his first road win -- he's 0-4 in six starts away from Citi Field -- and it won't be easy against Jordan Zimmermann and the Nats. Zimmermann hasn't lost in over a month and is 3-0 with a 1.99 ERA in his last five outings.
Making hsitory: CLE @ MIL, 2:10 p.m. ET
Indians right-hander Cody Anderson is the first pitcher in the modern era to open a career with four consecutive starts of at least 6 2/3 innings and no more than one run allowed. Can he make it five?
Shooting for a career high: BOS @ HOU, 8:10 p.m. ET
Collin McHugh is already well on his way to a career-high number of wins this season, and a victory against Boston would tie his personal mark of 11, which was set during a breakout 2014 campaign. He'll be up against Wade Miley, who gave up just one hit and two walks in seven-plus innings his last time out.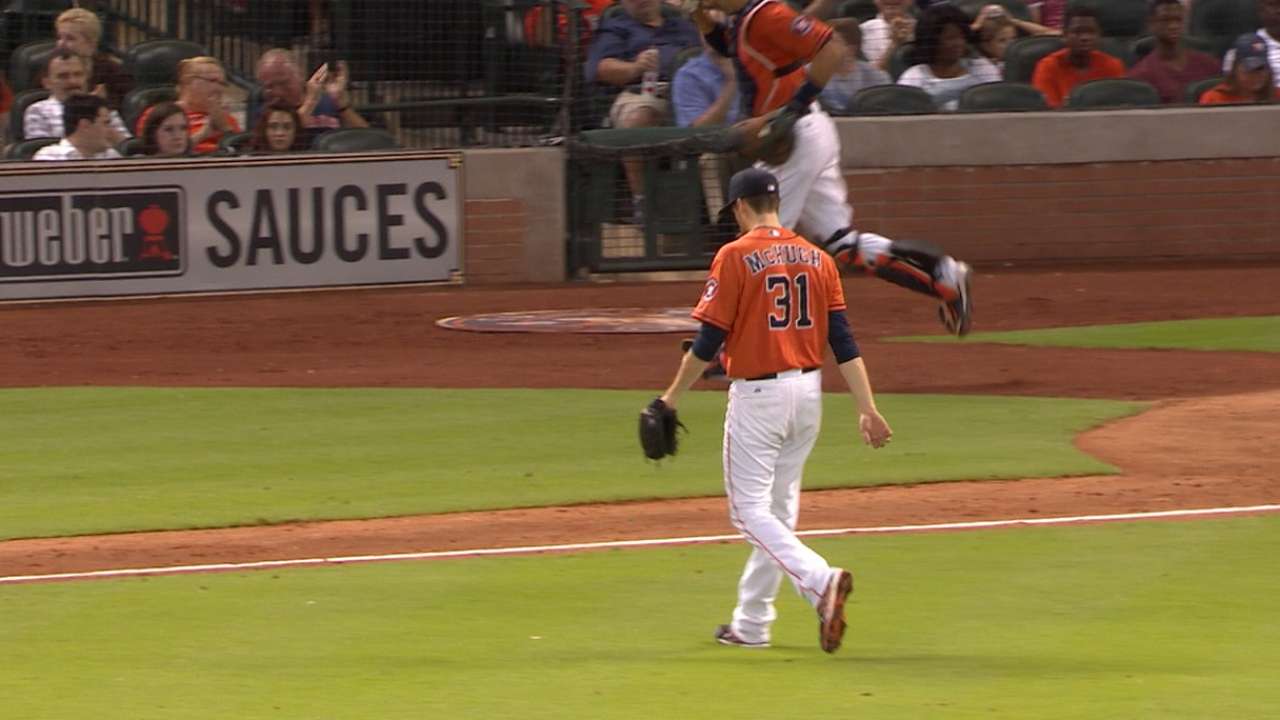 Power problems: LAD @ ATL, 12:10 p.m. ET
Dodgers right-hander Mike Bolsinger has been running into problems with power lately. His last start, against the Nationals in D.C., was interrupted by a power outage. And his most recent outing against the Braves, when he wore a D-backs uniform in 2014, ended with a line of 10 hits in 3 2/3 innings.
Joey Nowak is a reporter for MLB.com. Follow him on Twitter at @joeynowak. This story was not subject to the approval of Major League Baseball or its clubs.