Red Sox activate Nava from 15-day DL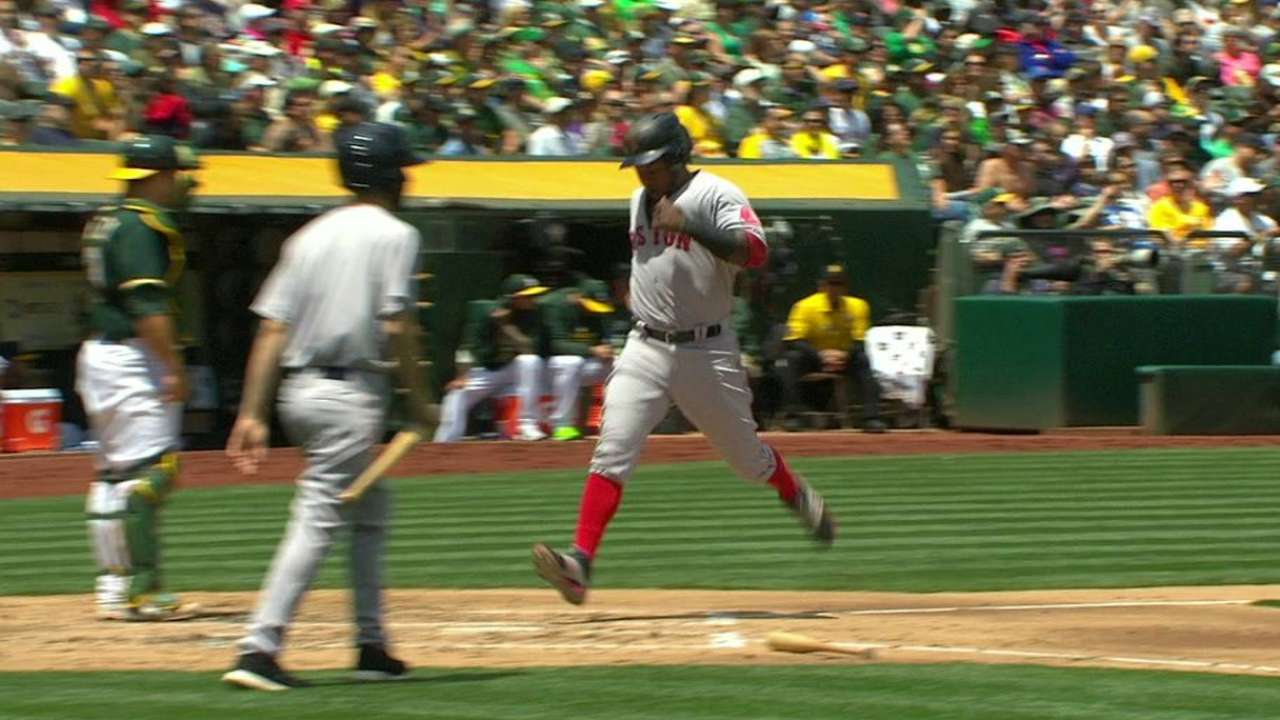 HOUSTON -- With the clock about to expire on Daniel Nava's Minor League rehab assignment, the Red Sox activated the outfielder/first baseman from the 15-day disabled list for Tuesday's game against the Astros.
With the health of his left hand vastly improved from earlier in the season, Nava hopes to resume being the on-base force he was in 2013 and during the second half of '14.
"The hand and body feels good," said Nava. "It took a long time but we were trying to balance the line of, 'If you come back soon, do I do what I did the last month before I went on the DL and play terrible or do we wait it out?' We decided to wait it out because the other option wasn't too good."
In 63 at-bats for the Red Sox before going on the DL, Nava hit .159 with no homers and seven RBIs.
Nava thinks that playing through his hand injury created some bad habits.
"I'm getting there. I'm close," said Nava. "We were working a lot with [Triple-A hitting coach Rich Gedman] down there on simplifying some stuff because I did things wrong for a long time. It's amazing how much creatures of habit we are to teach ourselves the wrong things kind of quickly, which is not very encouraging. But on the flip side you can turn it around and teach yourself the right thing, hopefully quicker."
Nava will be used in a reserve role. The Red Sox have been mixing and matching with Brock Holt and the slumping Mike Napoli at first base. Alejandro De Aza and Shane Victorino have been sharing the playing time in right field.
To make room for Nava on the 25-man roster, infielder Deven Marrero was optioned to Triple-A Pawtucket following Monday night's game.
Ian Browne is a reporter for MLB.com. This story was not subject to the approval of Major League Baseball or its clubs.