Kelly to start for Red Sox on Wednesday
Right-hander has appeared in four games for Triple-A Pawtucket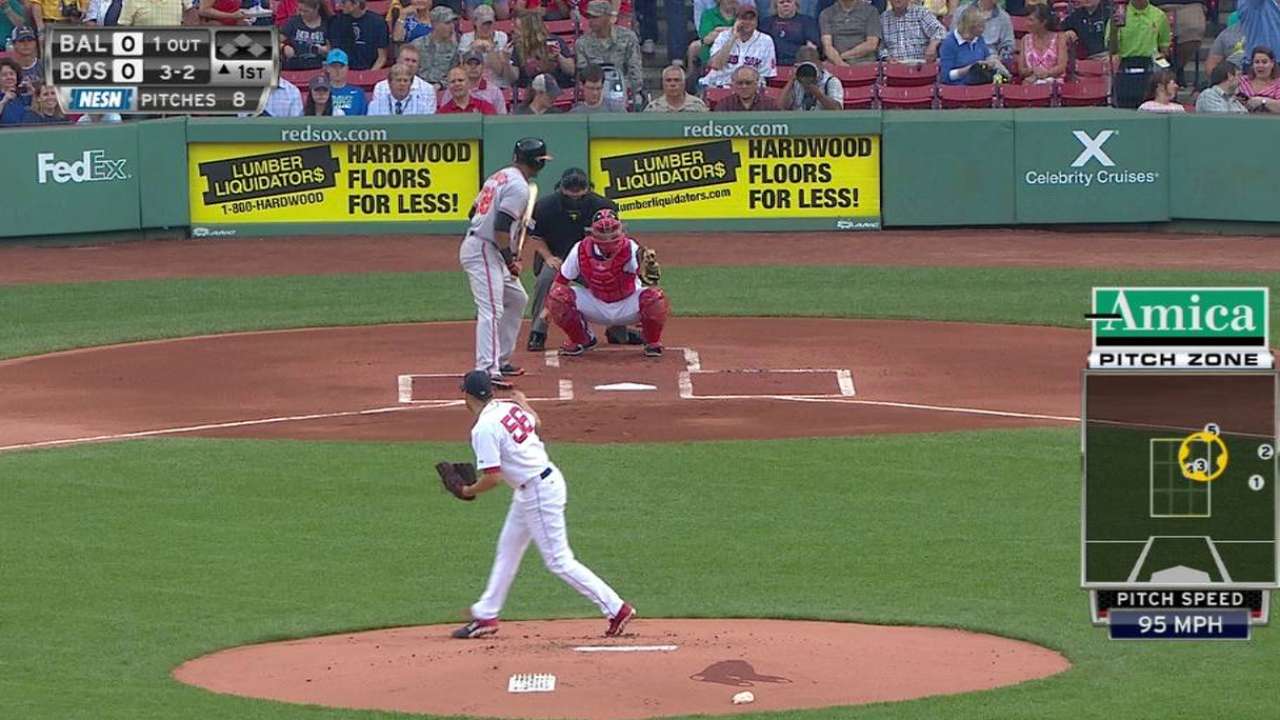 HOUSTON -- A little less than a month after being optioned to Triple-A Pawtucket, Joe Kelly will return to the Red Sox and start Wednesday's game against the Astros.
Kelly's return to the Major Leagues might only be temporary, as the Red Sox are still looking for some more consistency from the righty.
With Sunday's rainout in Anaheim forcing a doubleheader on Monday, Boston's starters got bunched up, creating the need for another starter.
With Kelly getting the call on Wednesday, Wade Miley and Rick Porcello will slide back to Thursday and Friday, respectively.
Before getting sent down, Kelly went 2-5 with a 5.67 ERA. In four starts for Pawtucket, Kelly is 1-1 with a 2.84 ERA.
"Similar stuff. The power is there. There has been, last time out, almost the tale of two performances inside of one game where he was dominant the first couple of innings and then some foul balls, high pitch counts after that," said Red Sox manager John Farrell. "There's been more of an effort and emphasis on throwing the ball in to right-handers and using both sides of the plate."
With Clay Buchholz on the disabled list, the Red Sox currently have Porcello, Miley, Eduardo Rodriguez and Brian Johnson in the rotation. Is it possible Kelly's return is for more than one start?
"Again, we needed this start here," said Farrell. "We're really focused on the next five [days]."
Ian Browne is a reporter for MLB.com. This story was not subject to the approval of Major League Baseball or its clubs.